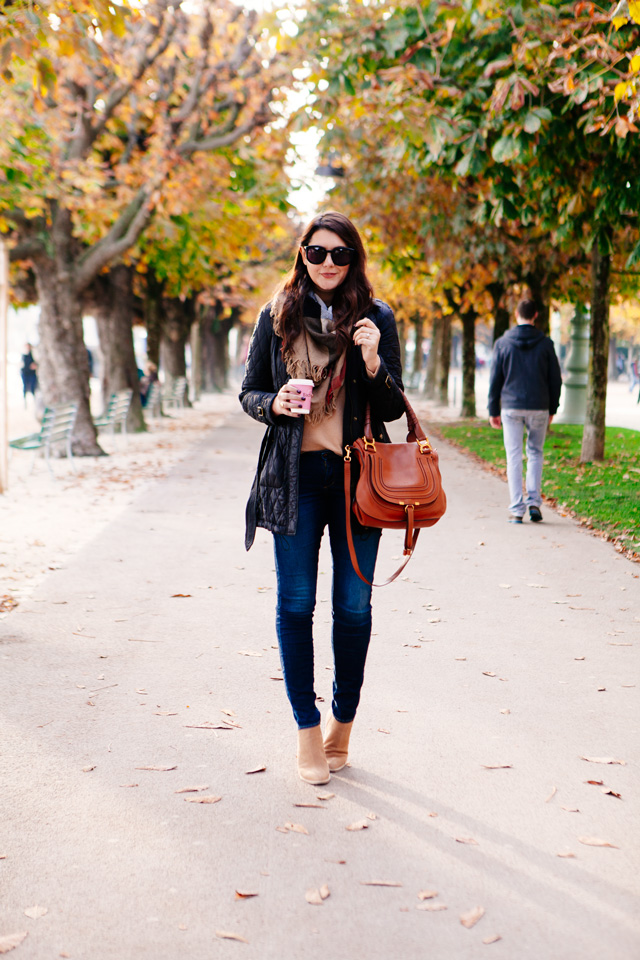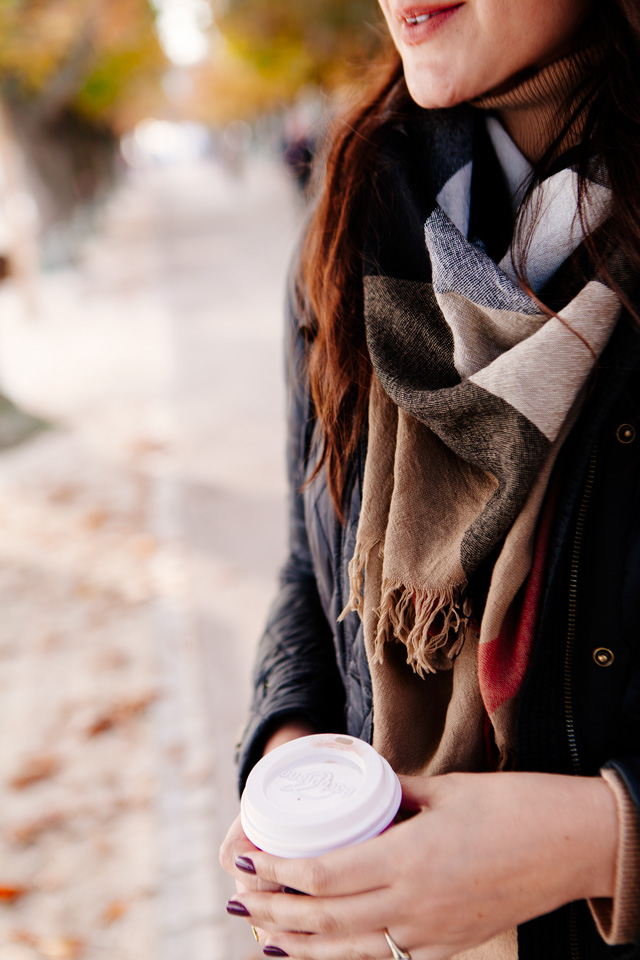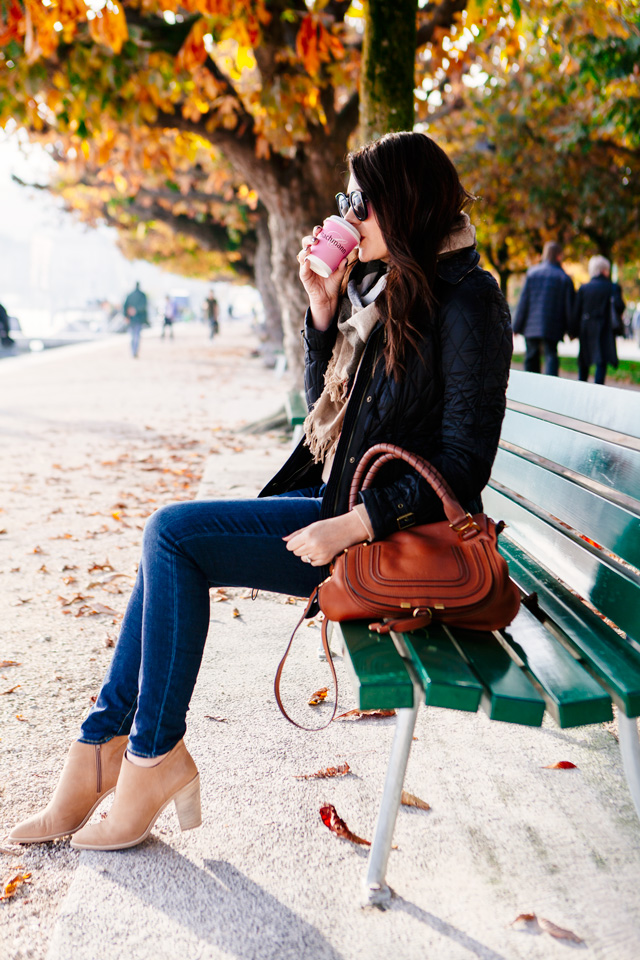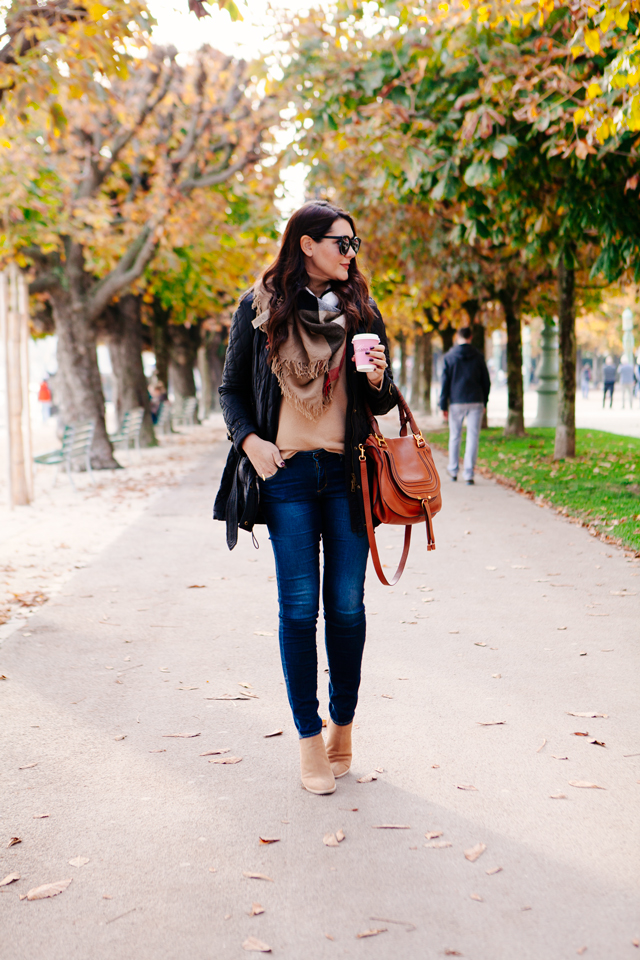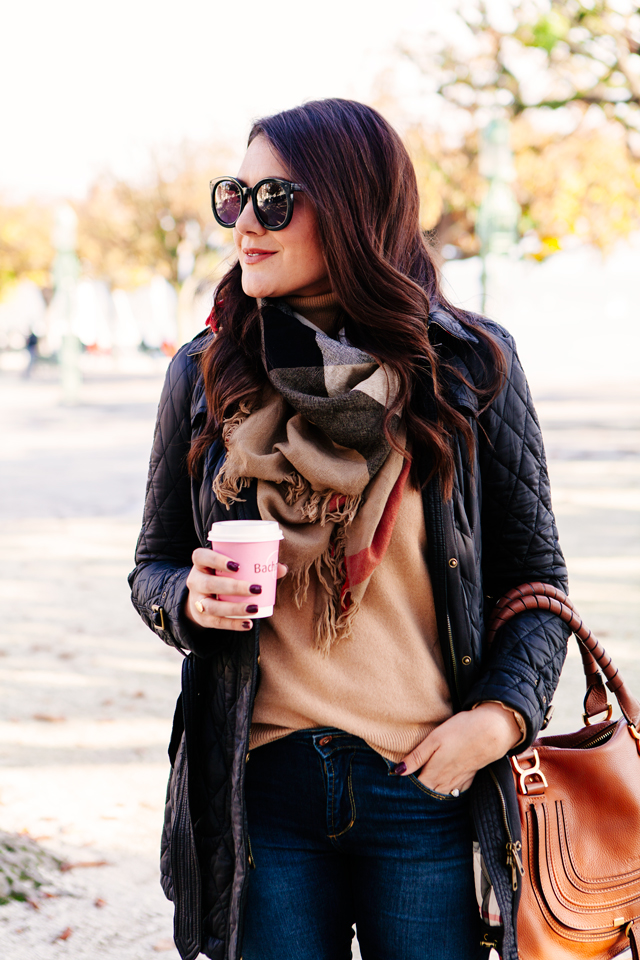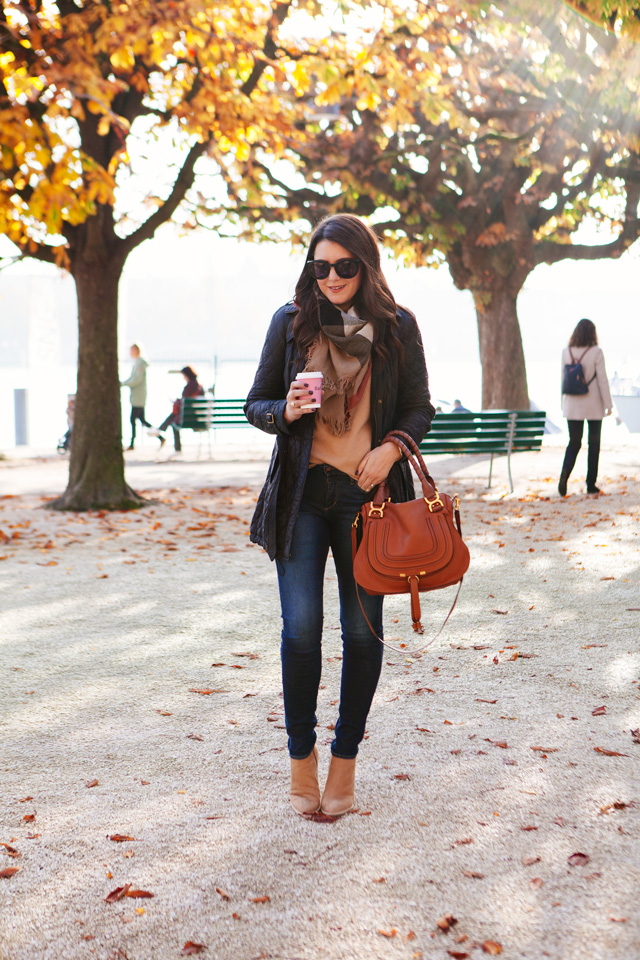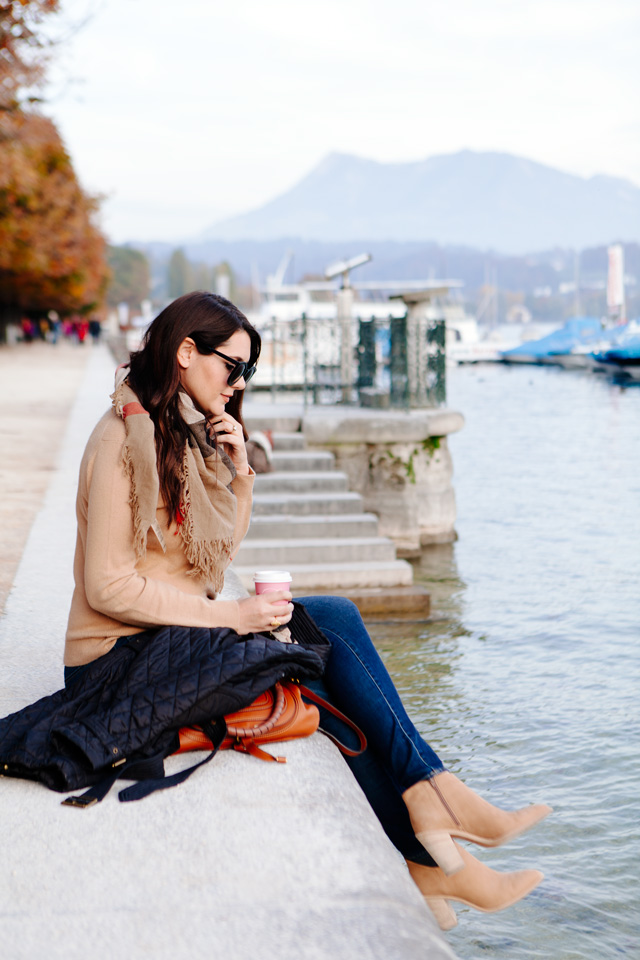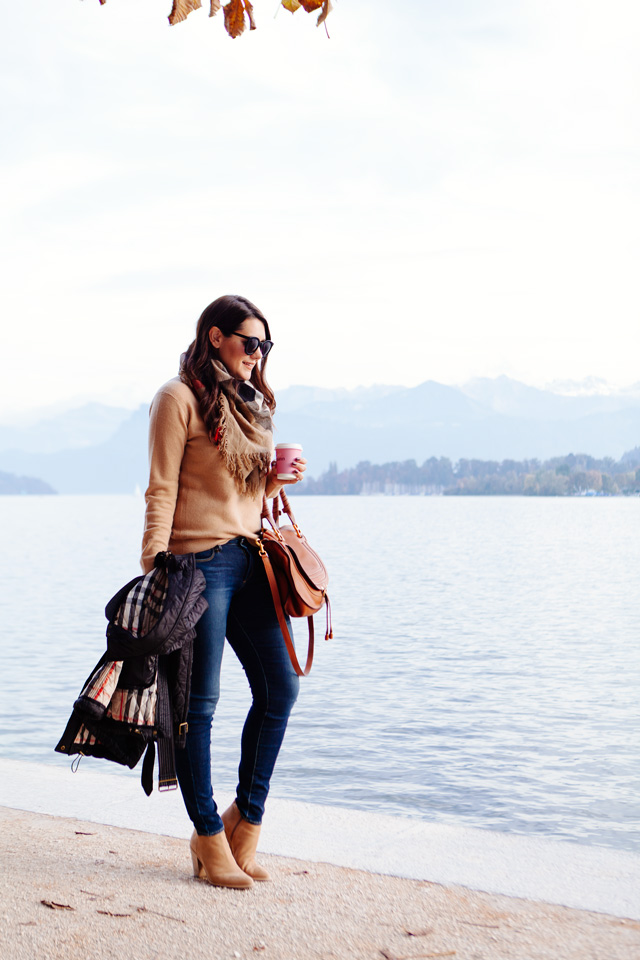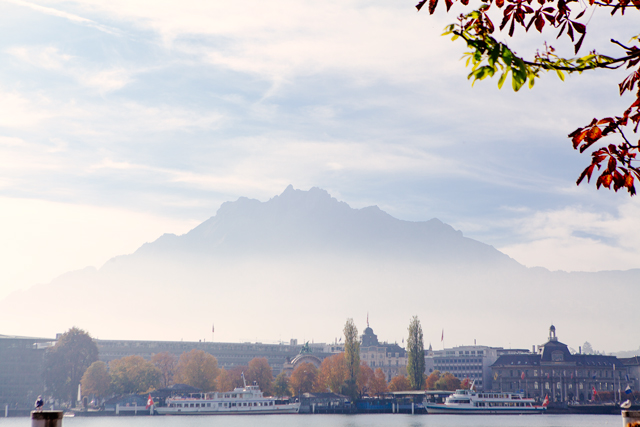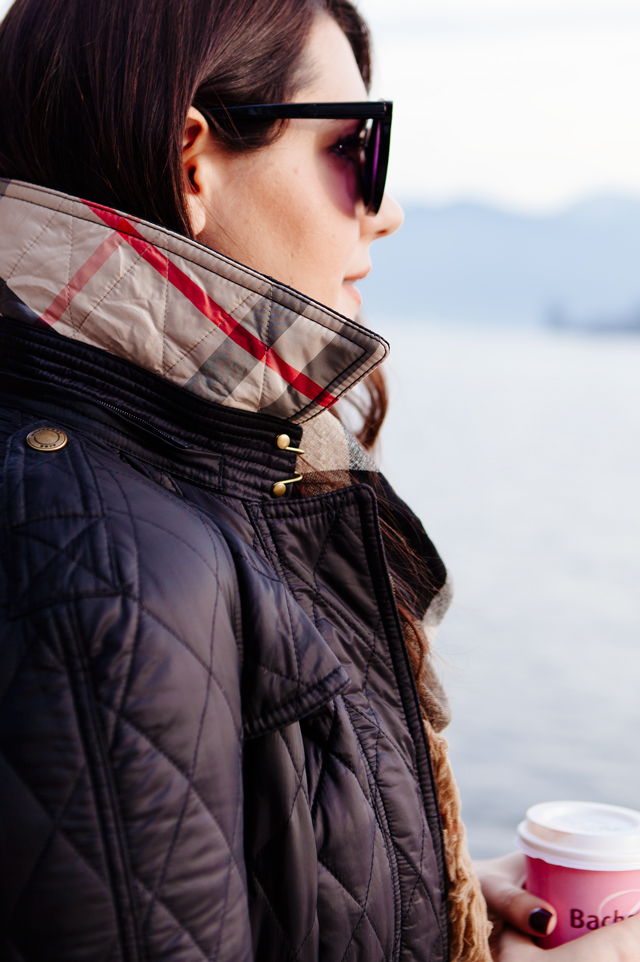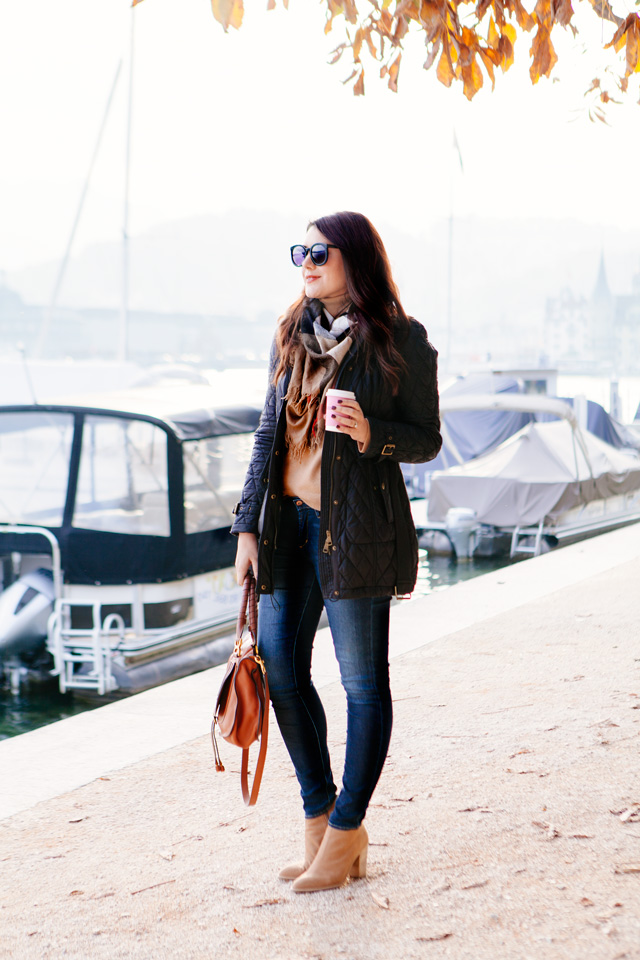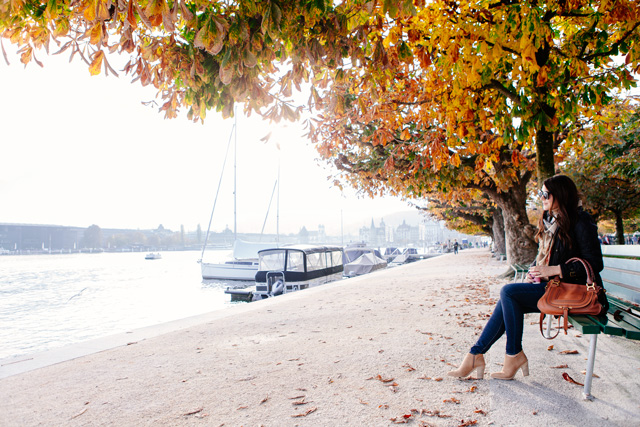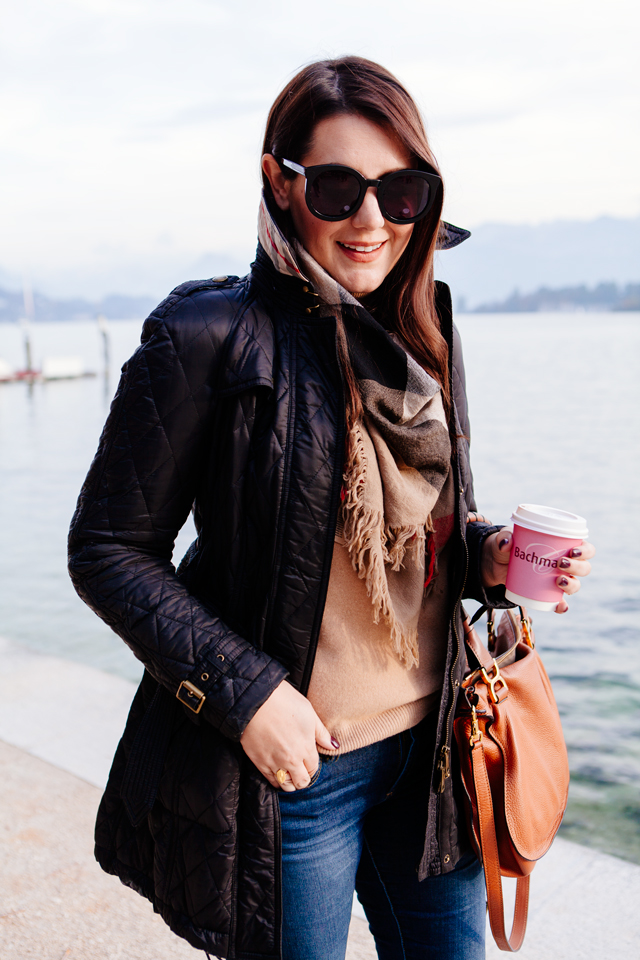 Since we landed in Zurich, we stayed a few days there and then hopped on a train to Lucerne. It's been on and off rainy so when the sun decided to show up the other day, we knew we had to take full advantage. We grabbed a coffee (and an un-photographed but quickly eaten pastry) and headed to the promenade in front of where the lake meets the town. Beautiful trees with changing leaves line the walkway and benches are placed at the edge, right near the water so it's the perfect view over coffee. We ended up staying until almost dusk, just walking down the promenade until we found our bench to sit and drink coffee. It's been one of my favorite afternoons so far.
(If you go to Lucerne, you can find this spot right in front of the Schweizerhof Hotel and keep walking to find the coffee shop at the park.)
When I was packing for this trip, I knew I didn't want to pack too many coats but knew I would need an option that would work with many outfits. This is quite a conundrum when packing in winter, so I boiled it down to a few options. It turns out this puffer style jacket was the perfect choice for this trip. In fact, this oat has been my favorite investment for the winter. We don't typically need fully activated winter gear in Texas, but when I travel not having the right coat is difficult. I decided on this Burberry quilted jacket because it would work for travel and for home. It was hands down been my favorite option here. Since it's been rainy, I can wear the hood attached to it and when it's sunny I can just take it right off for a cleaner look. I also love the length because it gives a more casual feel, than the traditional longer length of a puffer jacket. ( I almost decided on this one, but went with one a bit warmer!)
Today is my birthday so I've already made a request for chocolate and cheese, which luckily we are in the land of both. It's morning for you guys, but we are heading out for dinner soon! We've got the sun shinning,  I've had like 15 coffees today and I've got a little box of chocolates just waiting for me after dinner with my favorite person in the world.
Birthdays in your 30s aren't so bad after all.
*This post is brought to you in collaboration with Burberry & Nordstrom. Thank you for supporting the brands that support this blog!