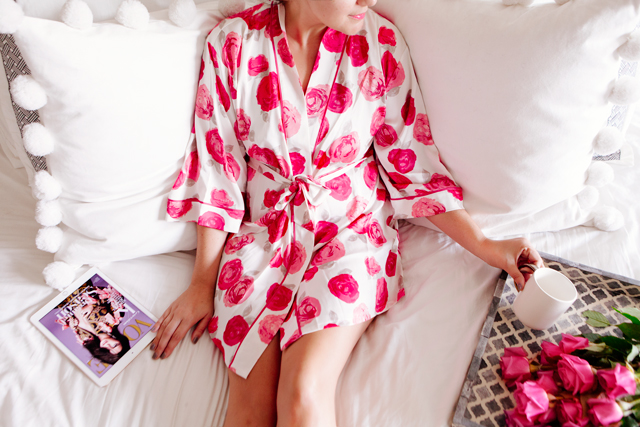 Probably one of the questions I get most often when it comes to essentials is what do I wear underneath? Underthings are such an essential and yet we really don't talk about it much do we? I didn't have my first real bra fitting until I was in my late 20s. I would just eye ball it like hanging a picture on a wall. (You should never do this. Go get a fitting!) And really not until I started wearing clothes for a living did I realize how important quality underwear and undergarments truly are for making what's seen look flawless.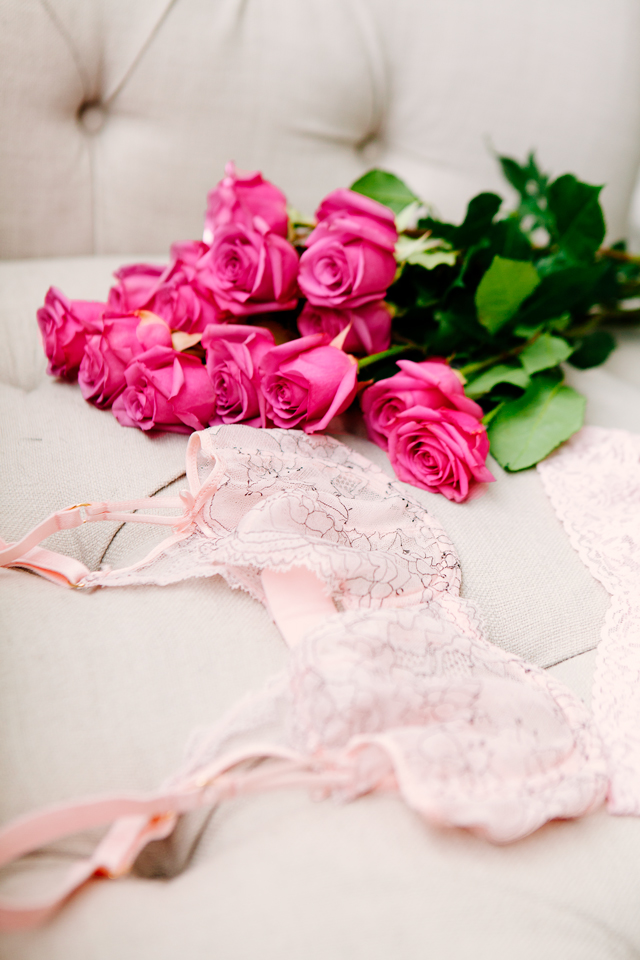 Over the past 7 years of writing KE, I have really started to invest in my undergarments as they truly do make for a better outfit. I brainstormed what my favorite 10 pieces and what I would consider must haves and pulled them together for you in the graphic below, by way of Her Room.
I was introduced to Her Room, a women's lingerie and essentials site this past spring. It really is a one stop shop for essentials, which is nice because you have so many choices and I like this site because it shows what say a bra looks like underneath a certain shirt. (to the left of the bra product page, for example, mouse over the types of tops and it shows you what the bra would look like underneath. If you do the sports bra one you can see what I looked like everyday in 7th grade until 10th.)
Bras
Obviously I'm a fan of bras because hello there are 5 listed on this essentials list. But here is the thing — you should have multiple bras! You wear one every single day. You sweat in one, you date in one, you sleep — wait no don't sleep in them. You'll regret this. You get the idea; bras are with us at all times so you should always make sure they feel comfortable, the fit well, and they last a long time. The bras I've listed here are from my favorite high quality brands: Natori, Wacoal, Chantelle. I have a bra from each of these brands and have loved the quality and fit of them.
I say when it comes to bras you need an everyday bra that is comfortable and versatile, a strapless, a good sports bra and a lace bra. And if I'm being honest, you might want to invest in 2 of the everyday bra and at least 2 of the sports bra. A wise lady once told me that switching out your bra with another one every other day extends the life of your bra and you always have one if another is being laundered.
Probably the number one question I get about underwear is what about a strapless bra? Strapless bras are key for me in the summer — I wear them under off the shoulder and with sleeveless tops and tanks. When I tell people this they always respond with 'but I hate strapless bras.' I hear you but I'm telling you — you just have to find the right one. I have the one shown, Wacoal Strapless Bra, and I've loved it for over two years now. It has a rubber strip around the bottom of the band that keeps it in place and it fits perfectly. Get you a strapless bra, but get one you'll want to wear.
Undies
I've got to be honest — I couldn't bring my adult self to type out 'panties' because I'm a giggling child. But somehow undies feels safer? When it comes to undies I always choose comfort over style but luckily they make both! I also love no-show undies as well since I am not a thong fan. These no-show / seamless are perfect for everyday wear or of course I love the simple and neutral lace briefs. Just because they are unseen doesn't mean they can't be pretty, right?
Shapewear & Slips
Okay so let's talk shapewear and why it's important. I would say more than the "slimming" effect that they promise, it's more of the smoothing you are really looking for. I rarely look to a product to change my body  shape but more to enhance it. If I'm wearing a body-con dress, then these shaping boy shorts are perfect for that. I don't have to worry about lines or anything and can feel my best. I'm always a fan of Spanx, great quality and long lasting. Shapewear is a bit more occasional for me but I'm always glad I have it ready when I need it!
Another must-have in the shapewear department are camisoles. I always have a nude, white, and black camisole on hand. From sheer blouses to a little extra coverage, they are such a nice thing to keep around. I find that I can hang on to these camisoles for years with the proper care. (I rarely dry my undergarments, always hang to dry. The dryer can be rough on the intimates!)
Slips are also a secret weapon of mine. They are relatively inexpensive (this one is under $20!) and virtually last forever. I have nude, white and black short slips that I keep to pair with skirts or dresses that I feel like I need a bit more coverage. It's also nice to have on a windy day, even if you feel fully covered. Slips also make everything fall just right, clinging just isn't an option with the satin slip.
Silk Robe
Probably my favorite essential at all really isn't an essential but a really nice addition: a silk robe. I know this is all essentials, but you'll let this one slide right? I use a bath robe every morning as I'm getting ready, drinking my coffee and just general morning things. And I don't know why but I just feel fancy. I know it's not a groundbreaking thing, but there is just something about a nice silk robe after getting out of the shower that makes a morning really start off nice. And I'm not a morning person anymore so soft things and coffee are a real necessity so that the bear doesn't fully wake. (I also love this one from Natori!)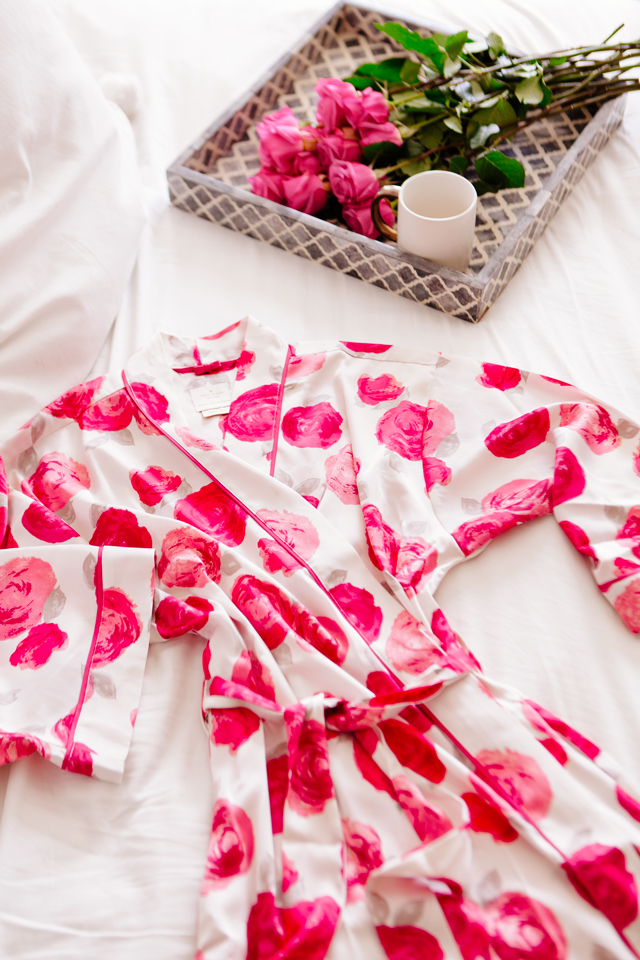 That's on my top ten list of things unseen — what's on yours?? What are your favorite underpinnings?
*This post is brought to you in collaboration with Her Room. Thank you for supporting the brands that support this site!