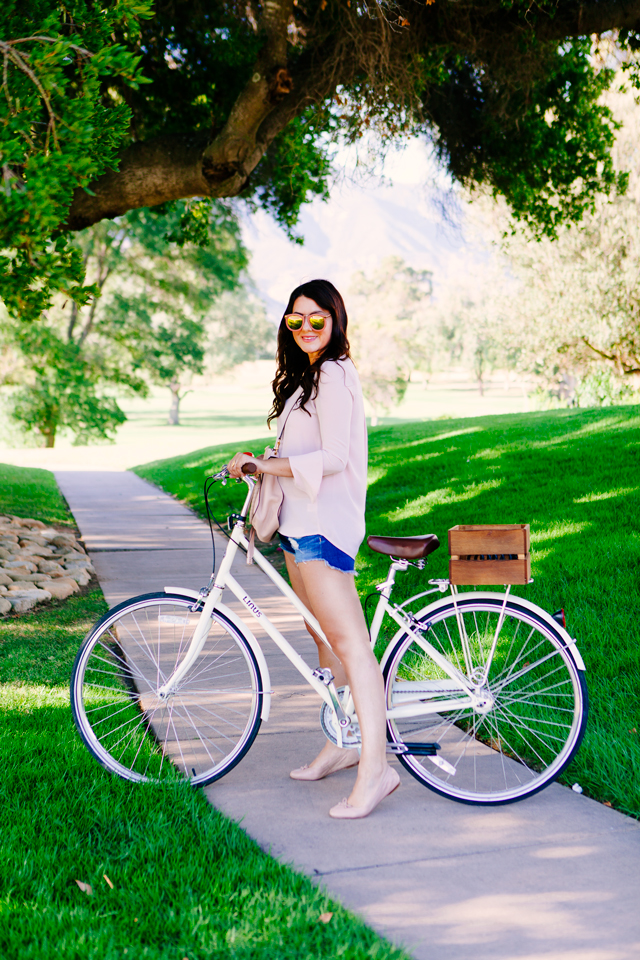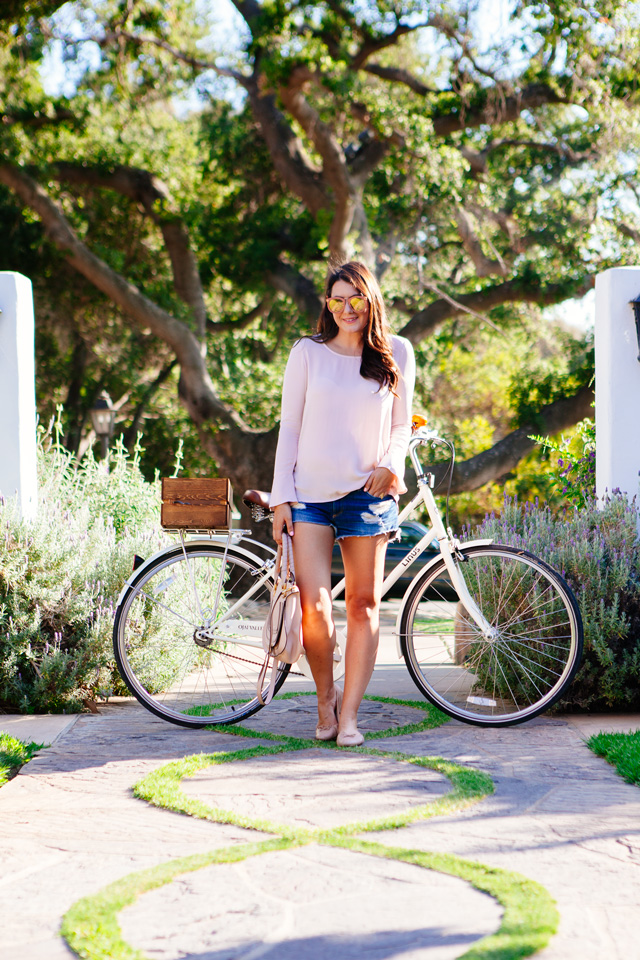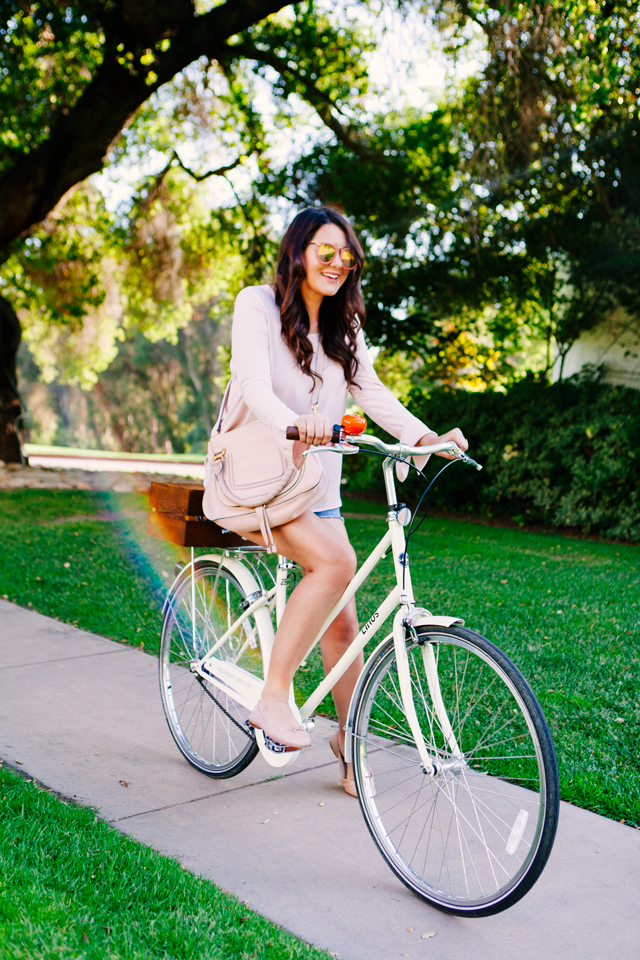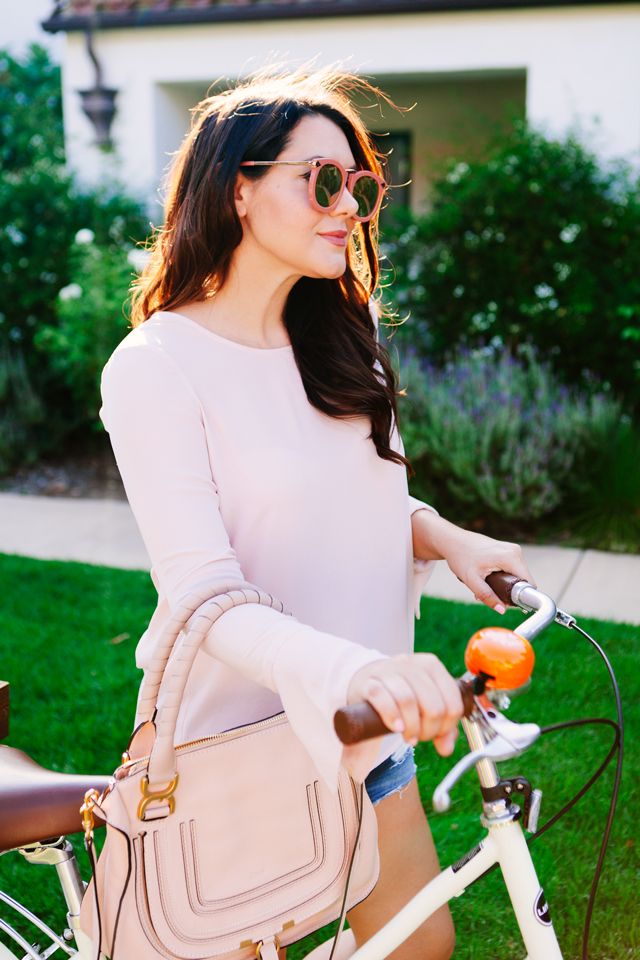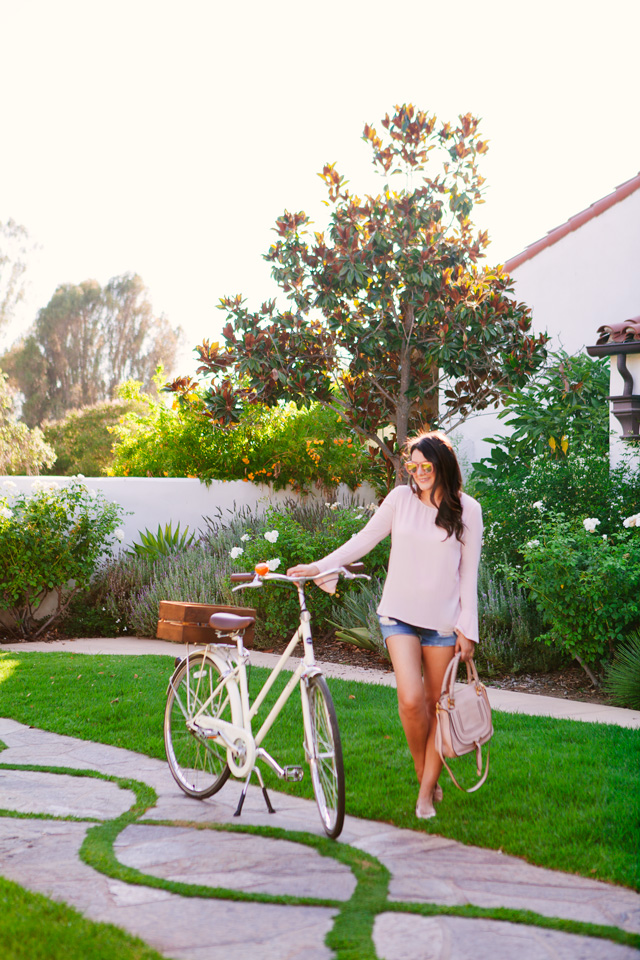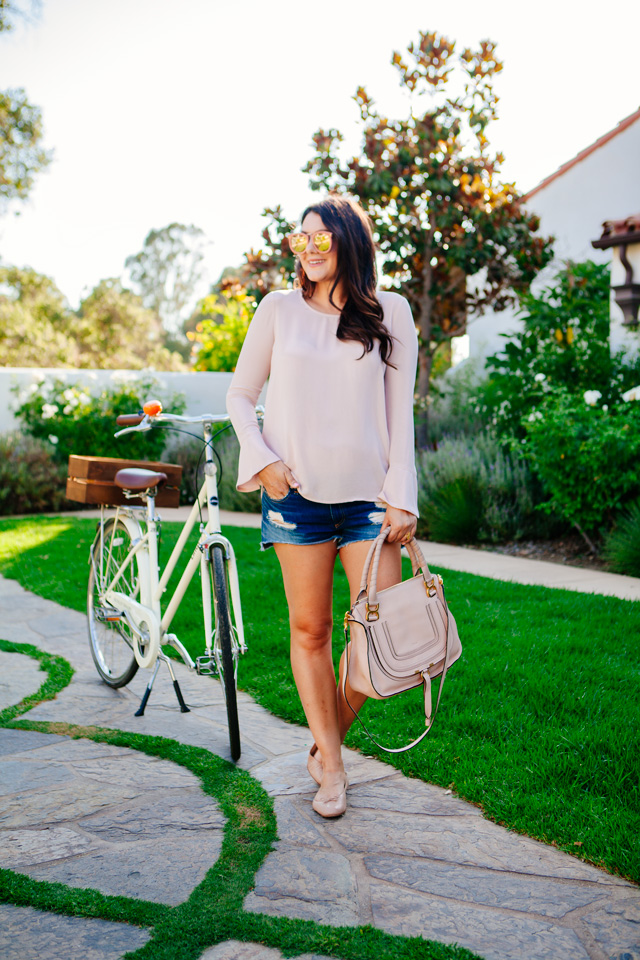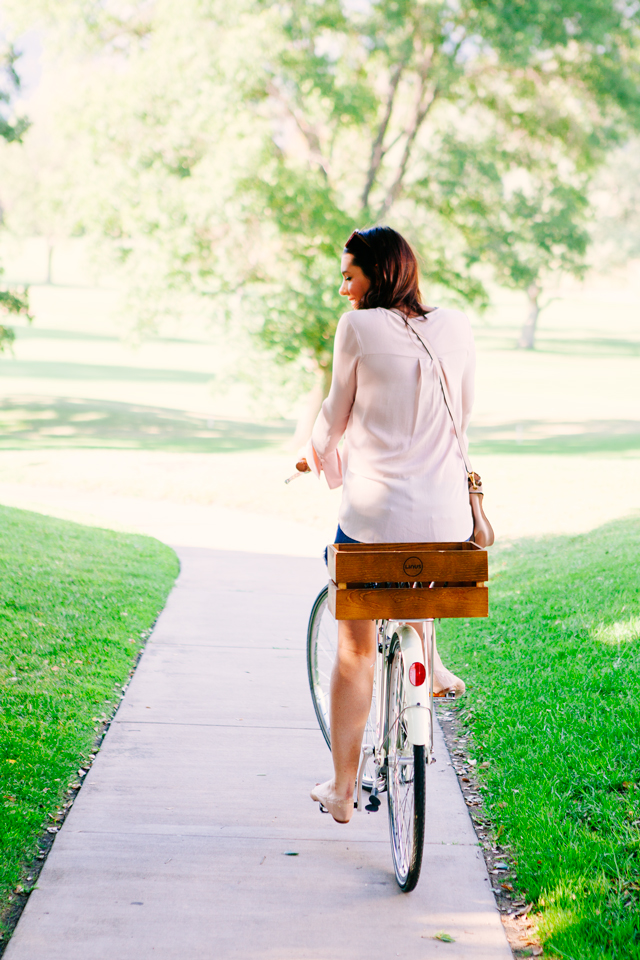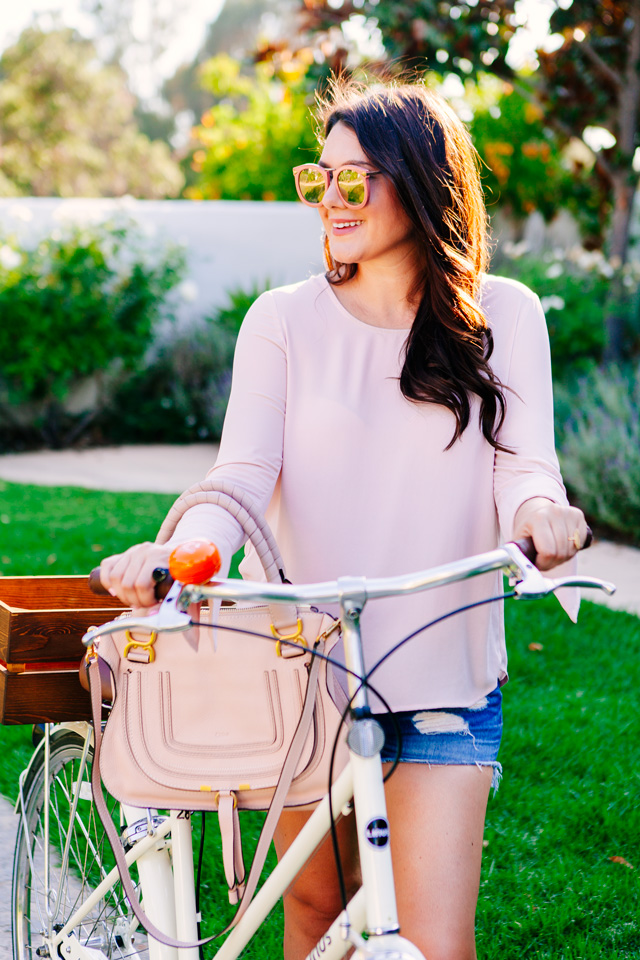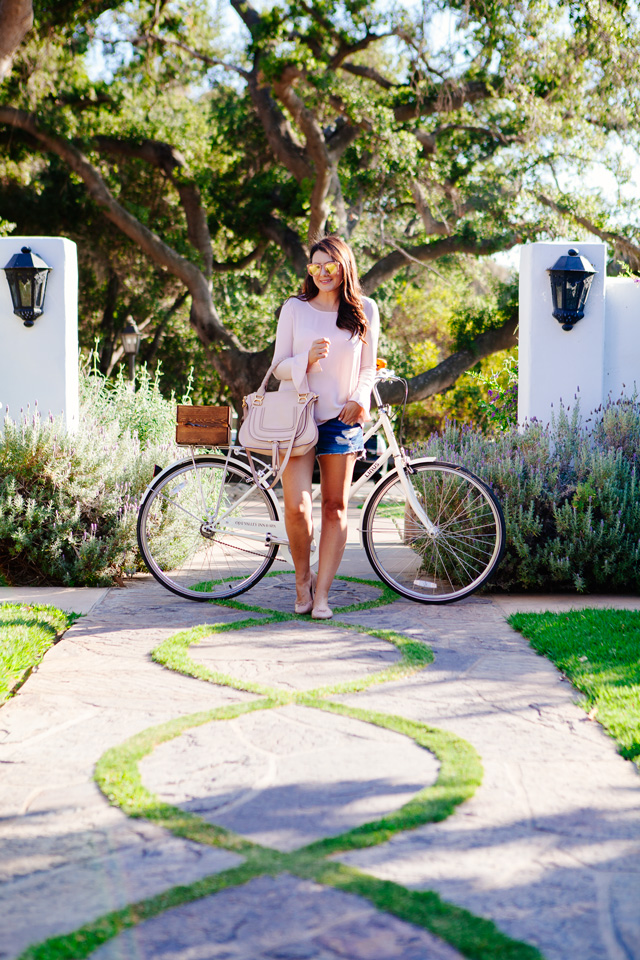 I feel like everywhere we've gone this summer has had complimentary bikes. Apparently bicycles are having a moment right now. I am not one to complain because I love a cruiser and also love when they are free. We packed up our bikes for a picnic last week in Ojai. It was such a nice afternoon for our last day in paradise.
I, of course, did not pack for a picnic but I piece together what I feel is a winning picnic look. Who doesn't love a little bit (okay, a lot) of pink? It's funny I didn't really come around to my love of pink until my late 20s. Now it's one of my first colors I gravitate towards when there are options. And yes, even when it comes to sunglasses. Like this top for example, there are many many great options for this top — but I stayed true to pink. (I also love pink's grown up, sophisticated sister, Burgundy, in this top!) I think this top is almost out of a size run online but if you are married to it, always watch it for returns! I've found the very same shade of this blush in another top, too!
Just as a heads up, this is the last week of the Nordstrom Anniversary Sale! I'll post a few more of my picks this week but now is the time if you haven't checked it out! Oh and I've changed my links on the side to include other price options as an alternative to what I wear! I'll try to update this with each outfit, hopefully that's helpful!