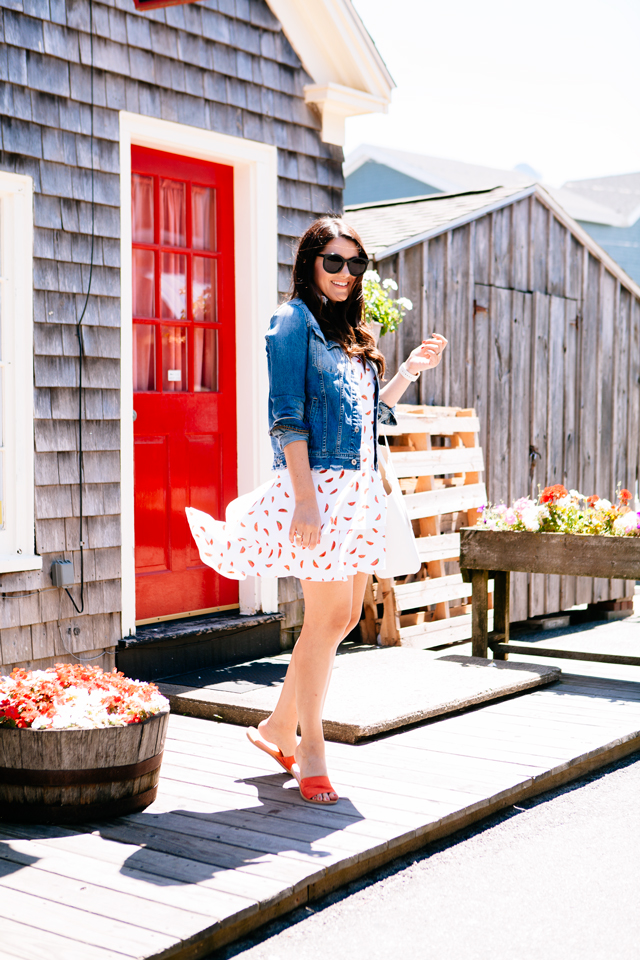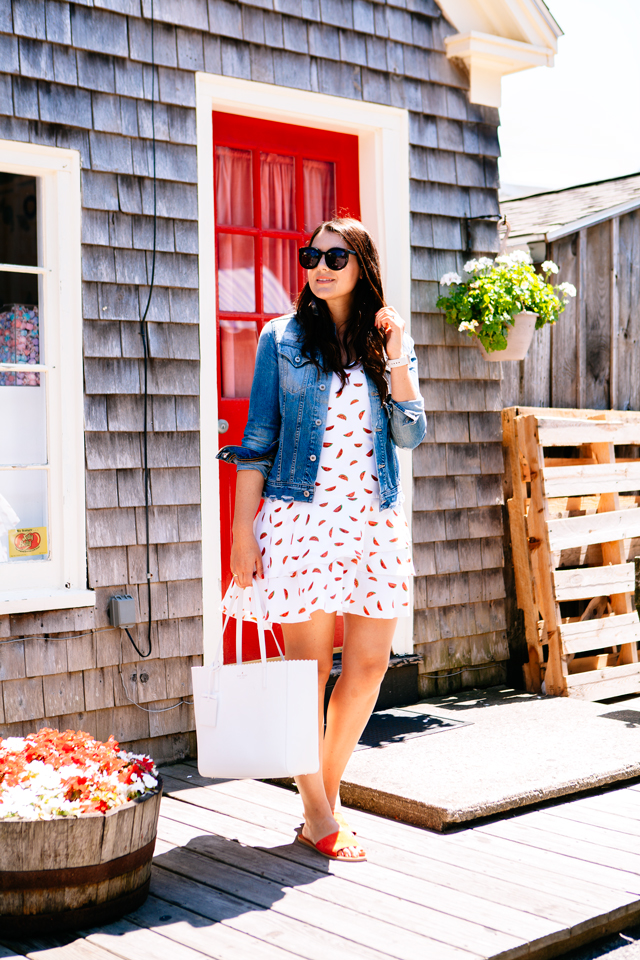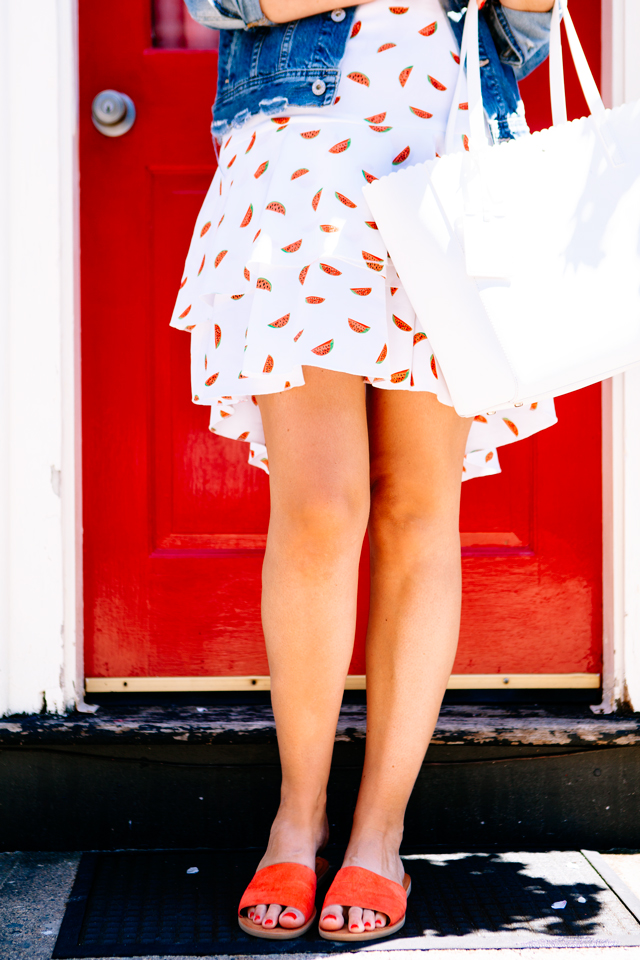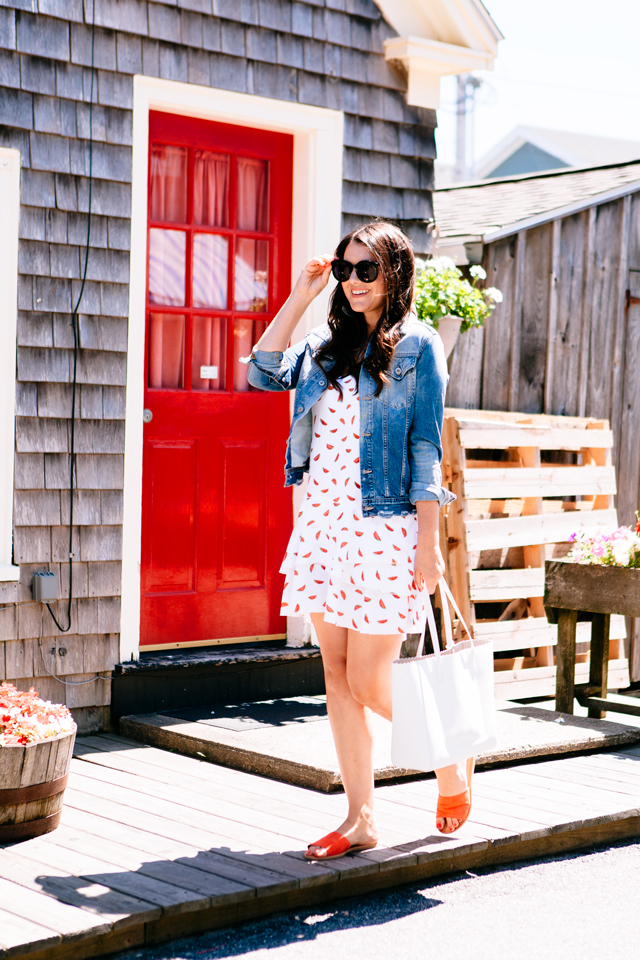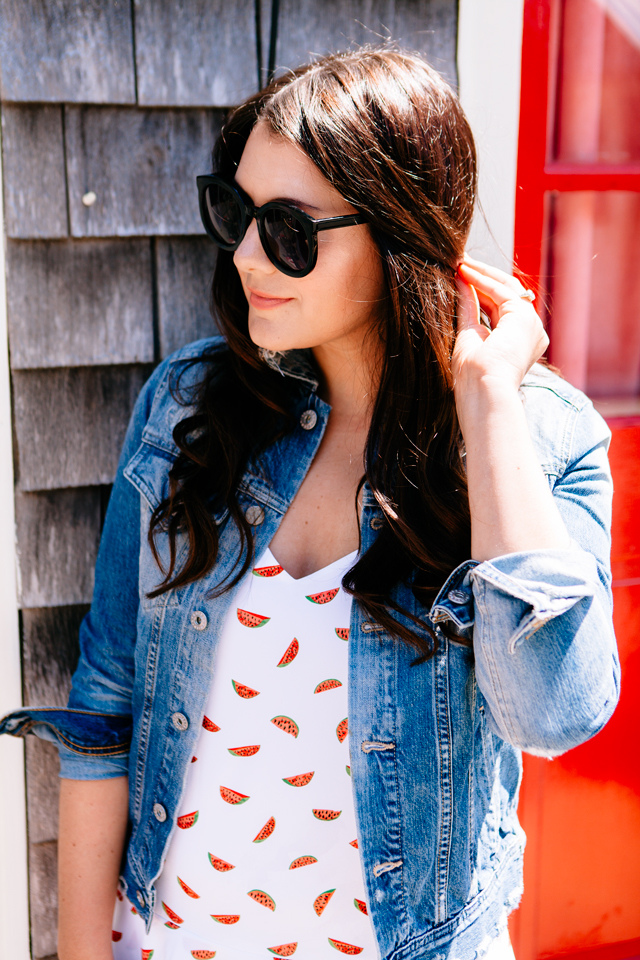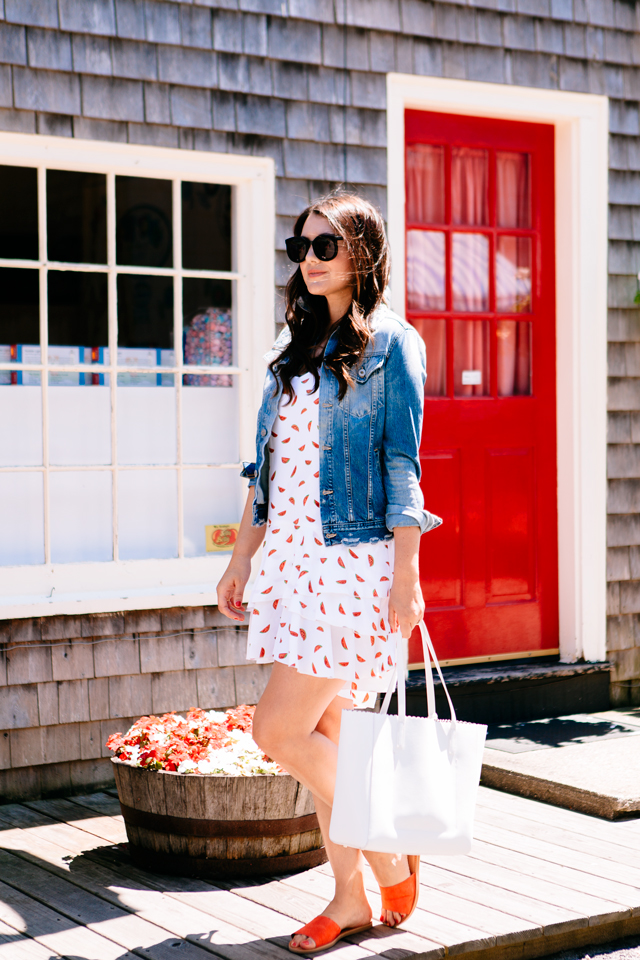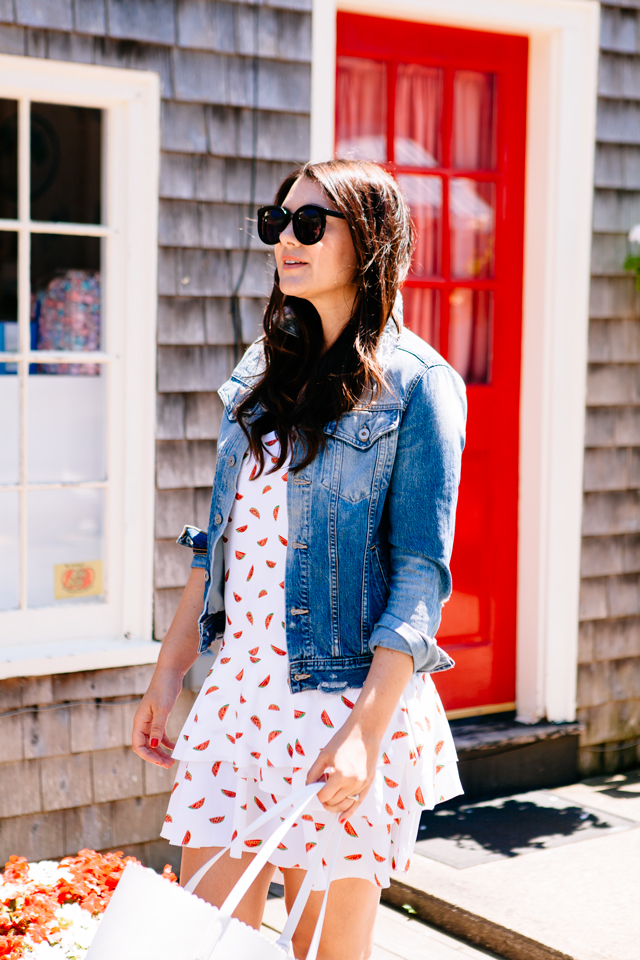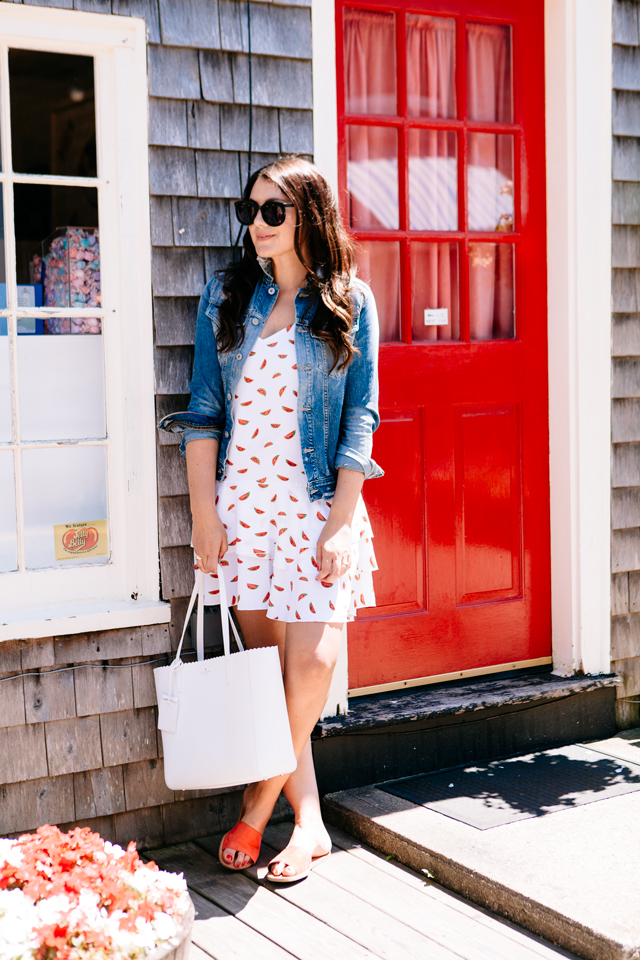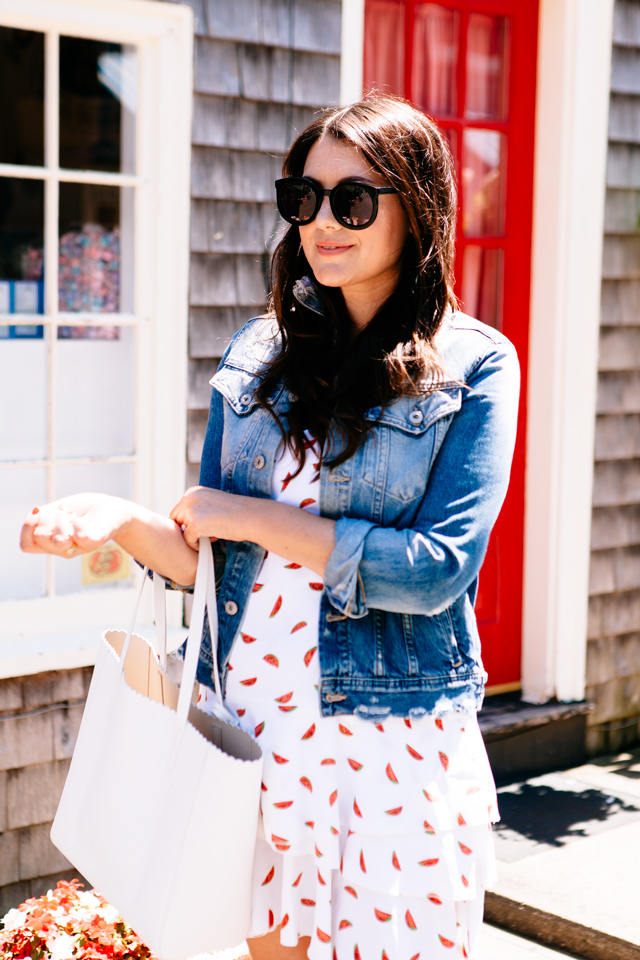 When we were in Maine, I had fourth of July and summer on the mind and that is how this little watermelon print dress ended up in my suitcase. Is there anything more summer than watermelon? Yes — a mini watermelon print dress. (Which also comes in a top. A watermelon dress or a top?? What a time to be alive!) If this print doesn't scream 'I love summer' then I quit.
Also small irony here — I'm full on allergic to watermelons. My throat will close right up forever. But I am not allergic to pretty prints or the over the top cuteness of this dress. Which is good because that would be one too many allergies for me.
I am so excited for tomorrow because tomorrow, my dear friends, is basically Christmas in July. The Nordstrom Anniversary sale is starting early tomorrow for card holders and to the public next week on the 22nd!  I have literally been looking forward to this since the beginning of June. I'll have my first round of best bets tomorrow! But until then, I'll be as restless as a kid on Christmas eve.
Some people countdown for Christmas, I countdown to the Nordstrom Anniversary sale. And yes, I do leave myself a glass of milk and cookies for midnight shopping.