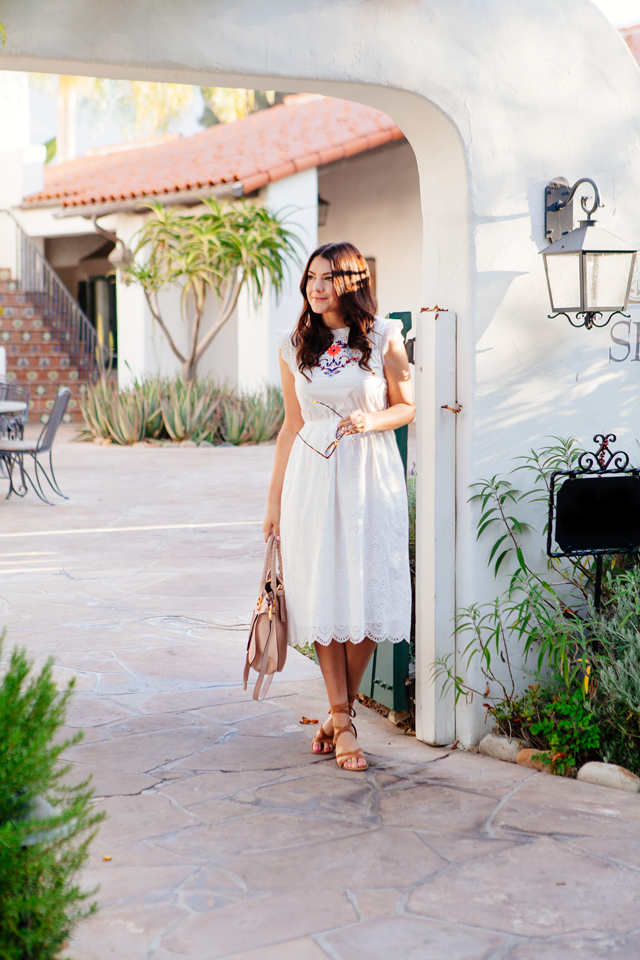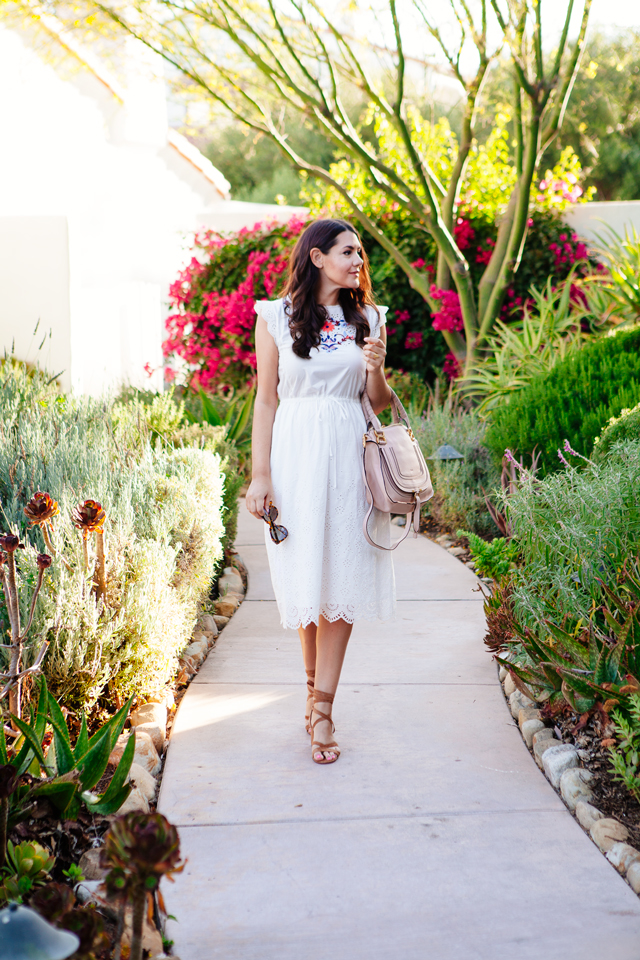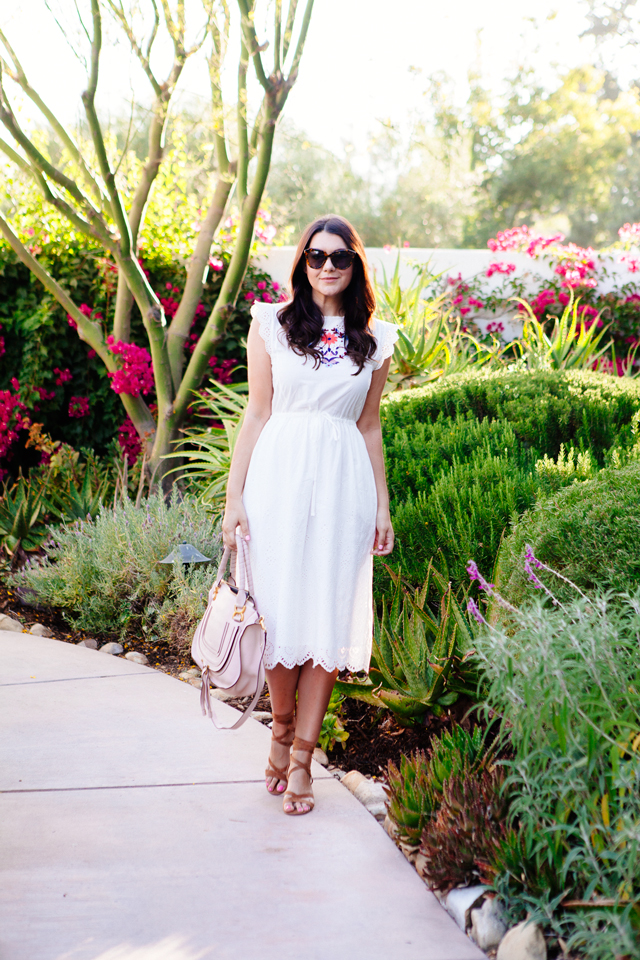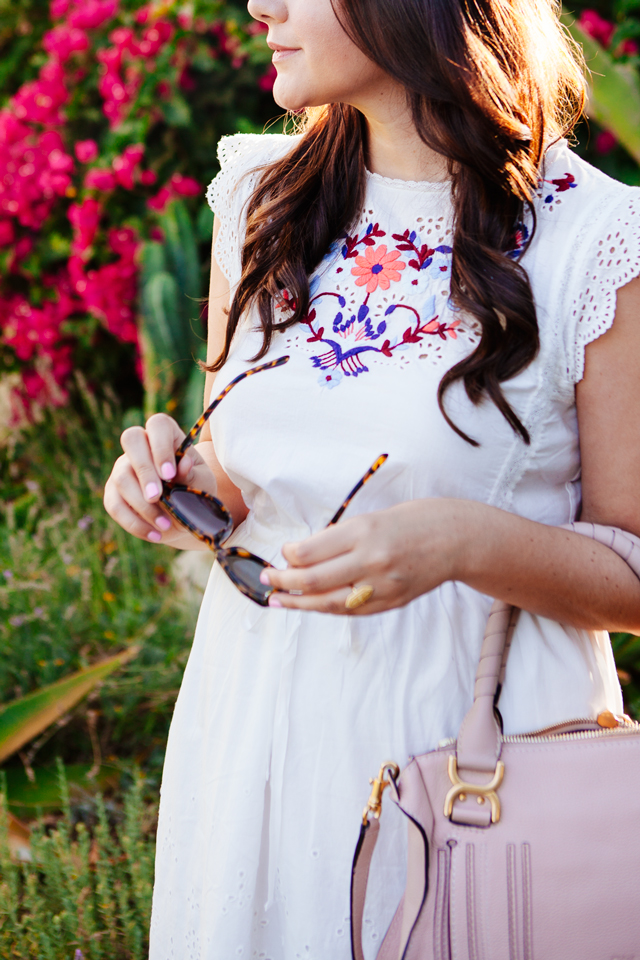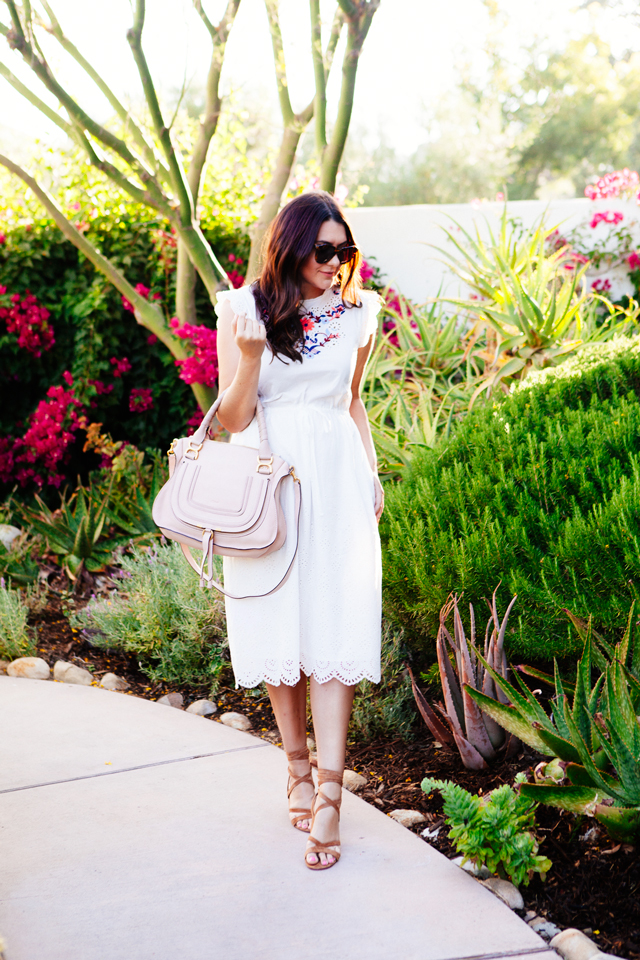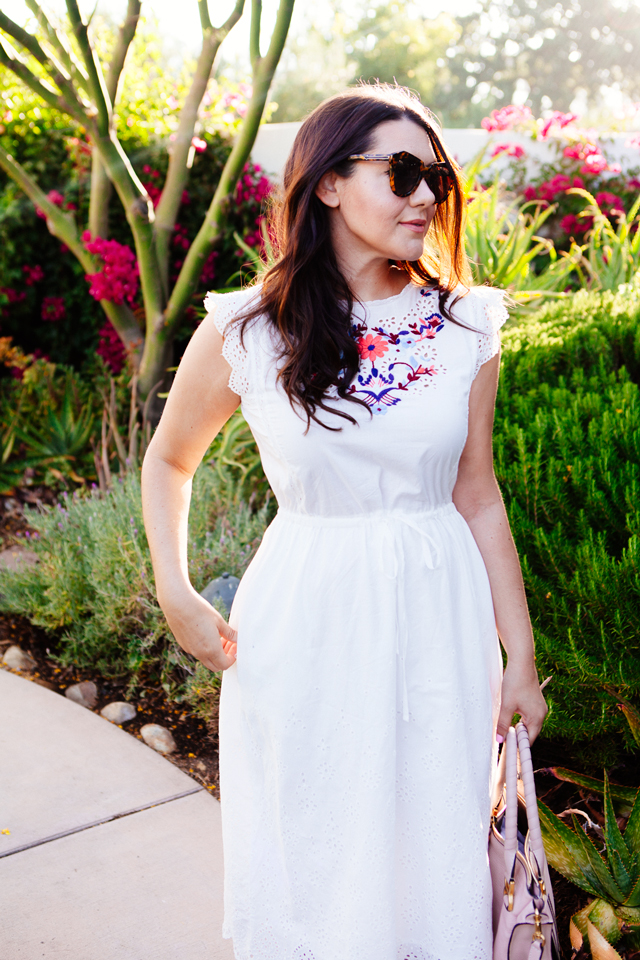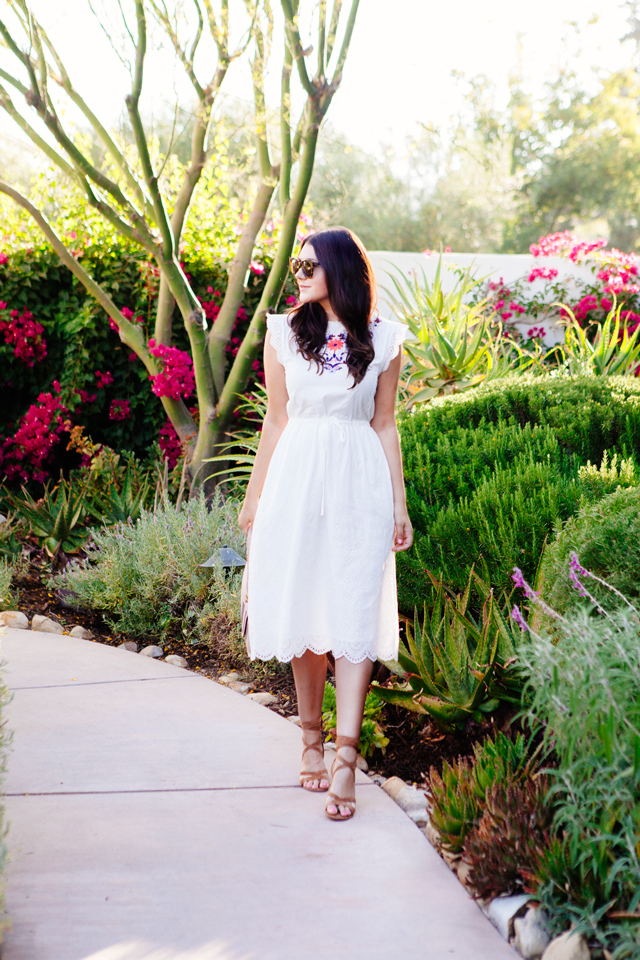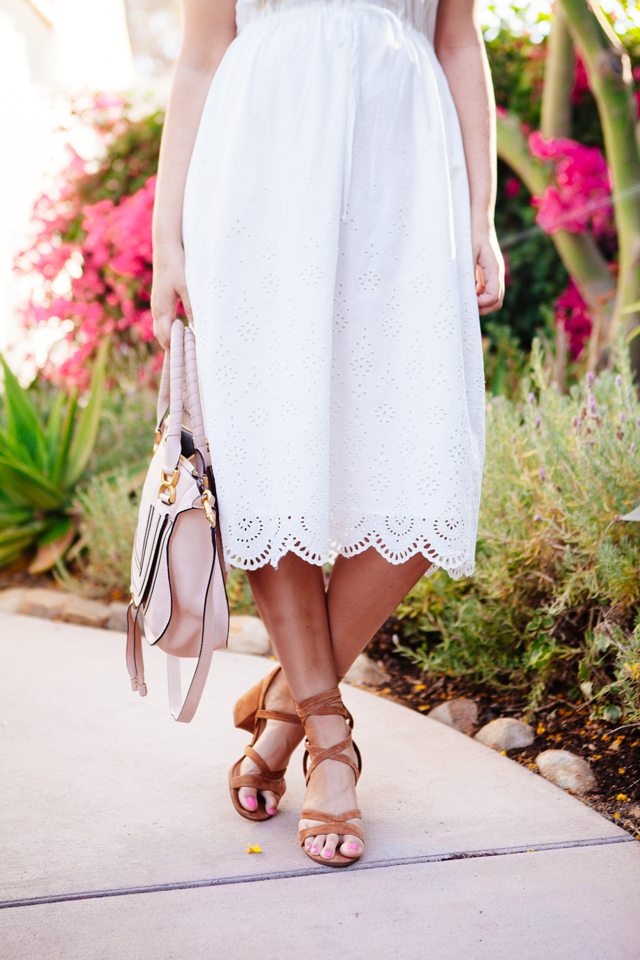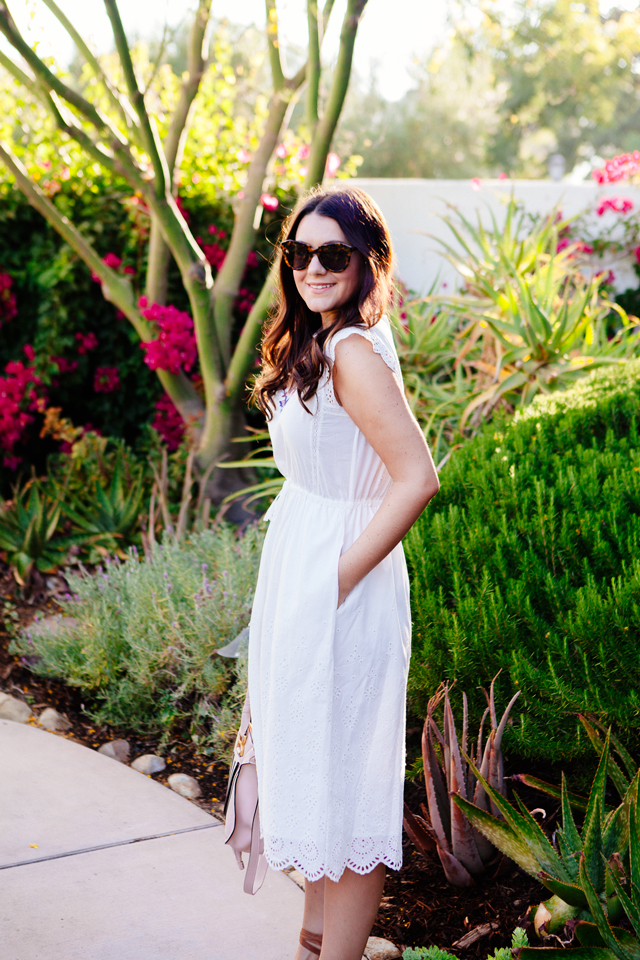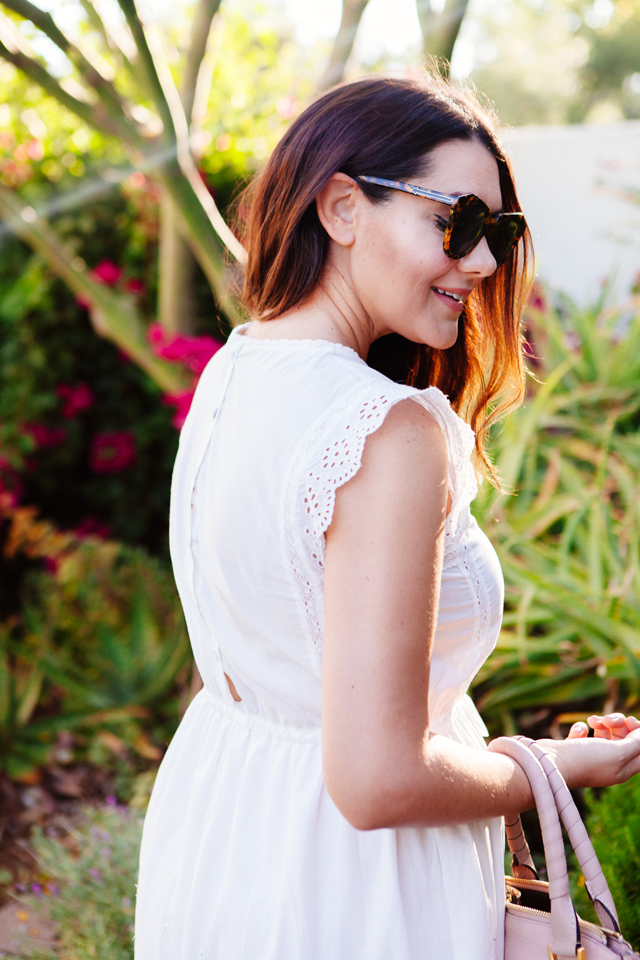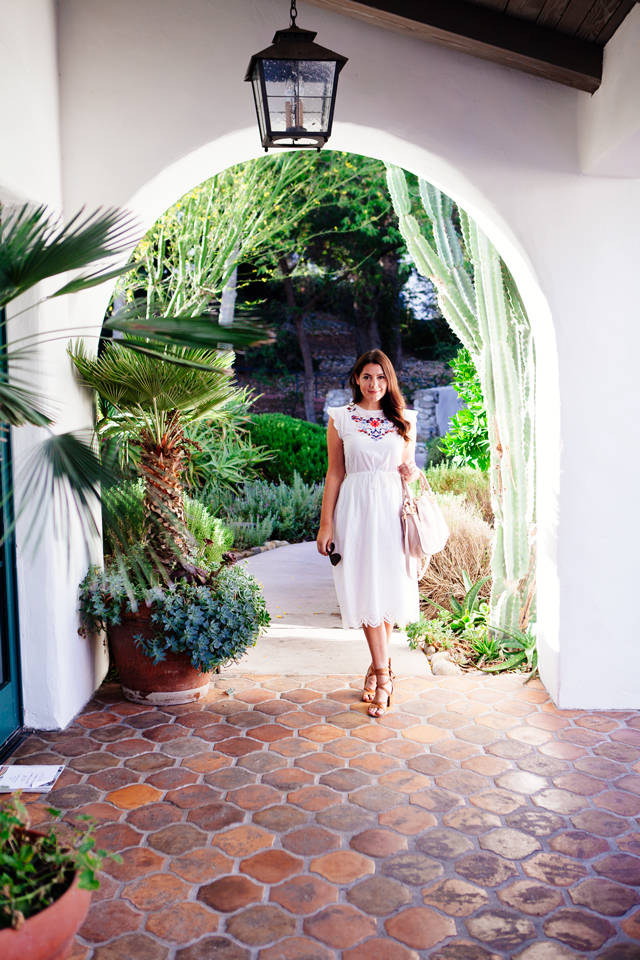 I typically never skip Monday posts, but this week I did. 1) Because that is a really good giveaway going on and I didn't want you to miss it  and 2) I was exhausted. Have you ever seen me exhausted? No, of course you haven't, do you know why? Because it is a hair everywhere, possible tear stains on face, definite stains on clothes, rumpled mess. A long day of travel will do this to you, so I opted to skip Monday's and rest. But  I promise the rest of this week is business as usual. (And by business I mean pretty dresses. We here at KE are very serious about our dresses.)
We are in Ojai, California this week and it is beautiful. A few of my friends had suggested this place (Ojai Valley Inn) as a place to relax and they were not kidding. This place is paradise. B and I were talking and we really haven't visited California much, especially not together, so we definitely want to change that. Wine country, I'm looking at you.
This dress is perfect for California, don't you think? It's so light and airy and gives good attention to detail with that embroidery. I'm such a sucker for Rebecca Taylor. I was supposed to be only focused on the Nordstrom Sale when I was shopping but me and this dress made eye contact, so I took her home and the rest is history. Plus there is just something about summer and white dresses that gets me. Add some floral embroidery and I am sold. A few of my favorites below!