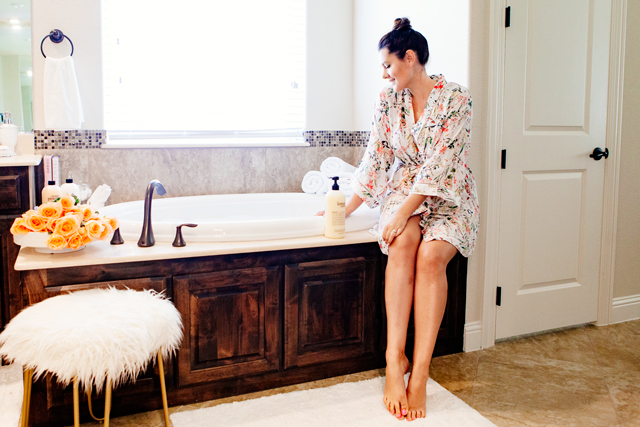 Since we've closed the store in May, B and I expected to have a little bit more time to ourselves. That is not the case. The blog is keeping us busier than ever with travel and creating the best content we can each week. So since time hasn't really been gained, I find myself needing to have a few little pick me ups during the week. Little luxuries, I call them, that I can look forward to after a long day of editing, shooting or traveling.
(Bonus — there is a little luxury giveaway for you at the bottom, so don't forget to scroll!)
Flowers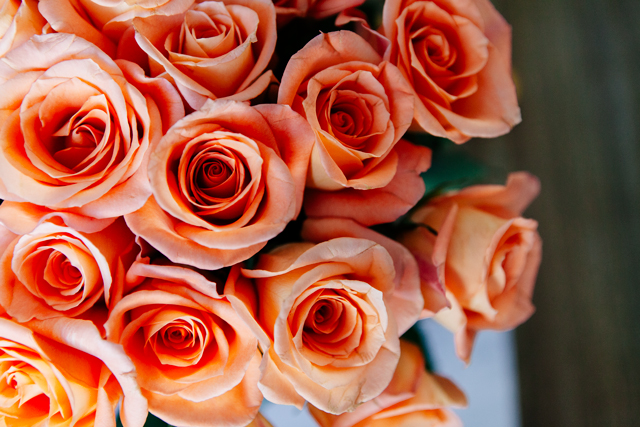 Each week on Saturday or Sunday while knocking out the weekly errand list and grocery shopping, I've formed this habit of picking up flowers. It's become a nice refresher for our house and reminder that sometimes little things make a big difference. It always perks me up when I know at the end of my errands lies a bouquet, all for under $10. (Trader Joe's has my favorites!)
Magazines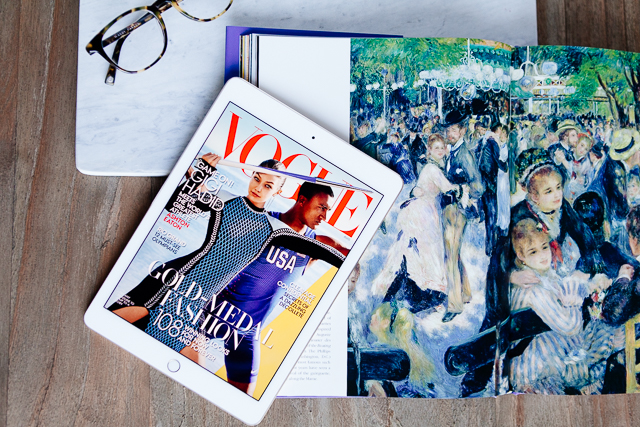 I've always loved magazines; they've always been a nice treat in the middle of the week. In college, my best friends and I would go to the store, stock up on Diet Coke and magazines and would sit in the car reading them for hours while listening to music. (We were obviously all friends for a reason.) Now I've moved my magazine reading to the bed, right before I go to sleep and I've upgraded to a subscription app that let's me read them all at any time. Such an easy treat at the end of the day.
Bubble Baths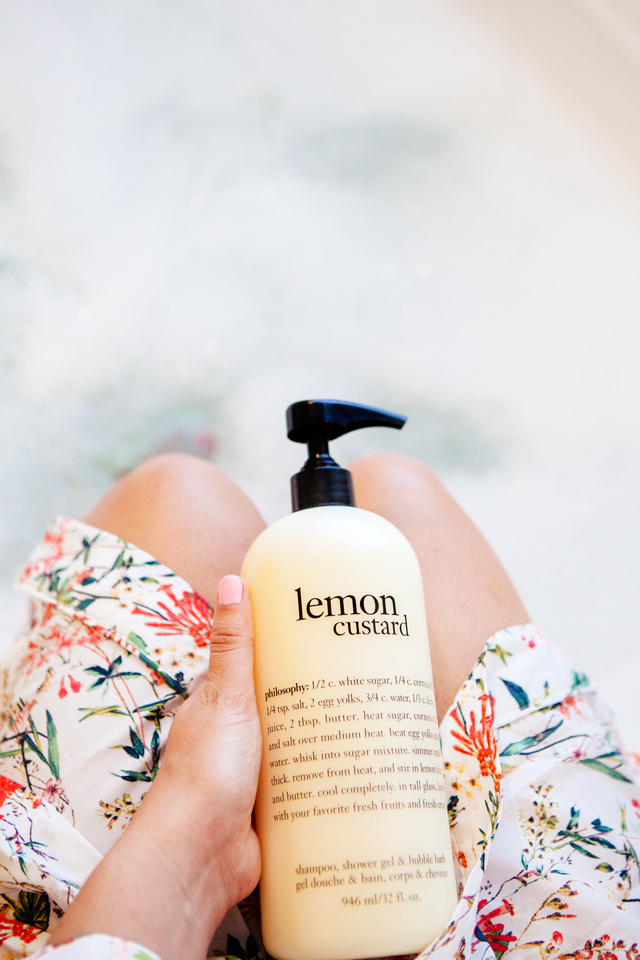 Bubble baths are hands down my favorite way to unwind. I don't get to have one everyday, but when I do it's always my favorite time of the day. Add a glass of wine and you'd think I'd gone to the spa for the day, I'm so happy and less stressed.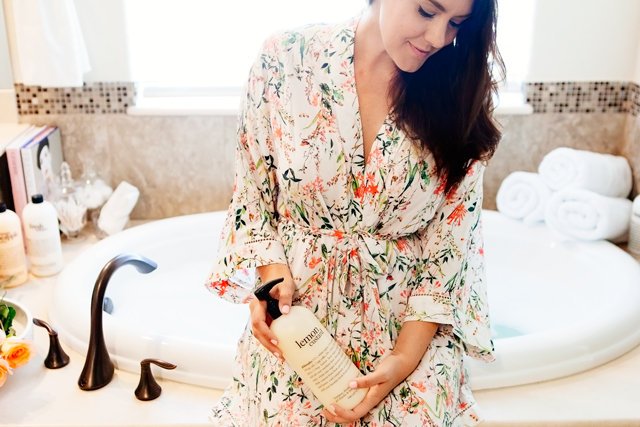 I've become quite the bubble bath snob these days, so when I heard that Philosophy had these special scents I was so excited. I've used Philosophy 3-in-1 Shampoo, Body Gel, and Bubble Bath for years, but now I have a new favorite flavor — Lemon Custard. And it's available in the Classic Collection set today on QVC for under $100 which also includes the scents Fresh Cream, Cinnamon Buns (second favorite), and Orange Pineapple. I had no idea this scent even existed until recently and I didn't realize how many Philosophy products were at QVC. Honestly,this might just be the best bubble bath in the whole world because it's like bathing in your own dessert. Which trust me is a very good thing. I wish this post had smell-o-vision so you could smell this. To. die. for. That's how I feel about all of their products though, you can't really go wrong. I've linked a few of my favorite Philosophy products below!
And the best news is…you can win a set for yourself! Yes ma'am — I've partnered with QVC to give you a chance to win this collection from QVC! (PS: if you just can't chance it with the giveaway, this deal is only available from now until midnight tonight!)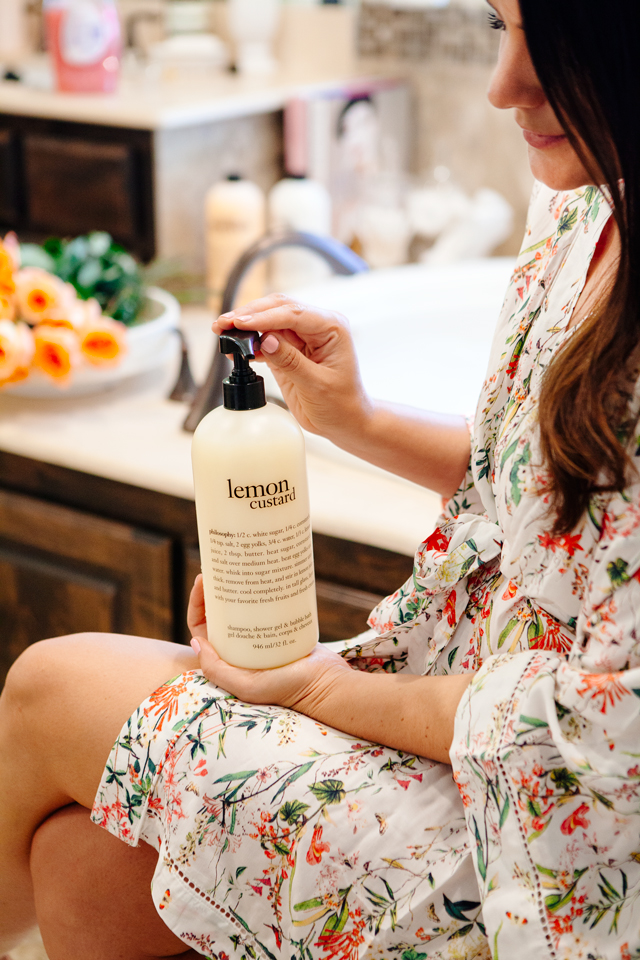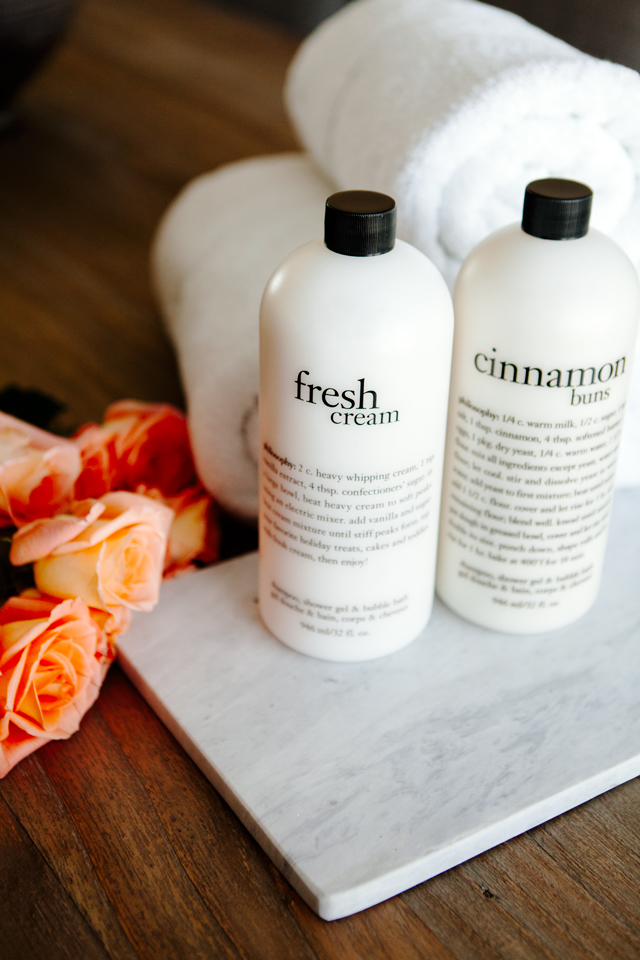 You can enter the giveaway here now through next Monday! Be sure to leave me a comment to let me know you're entered! Best of luck — I'll notify the winner next Tuesday, 8/2!