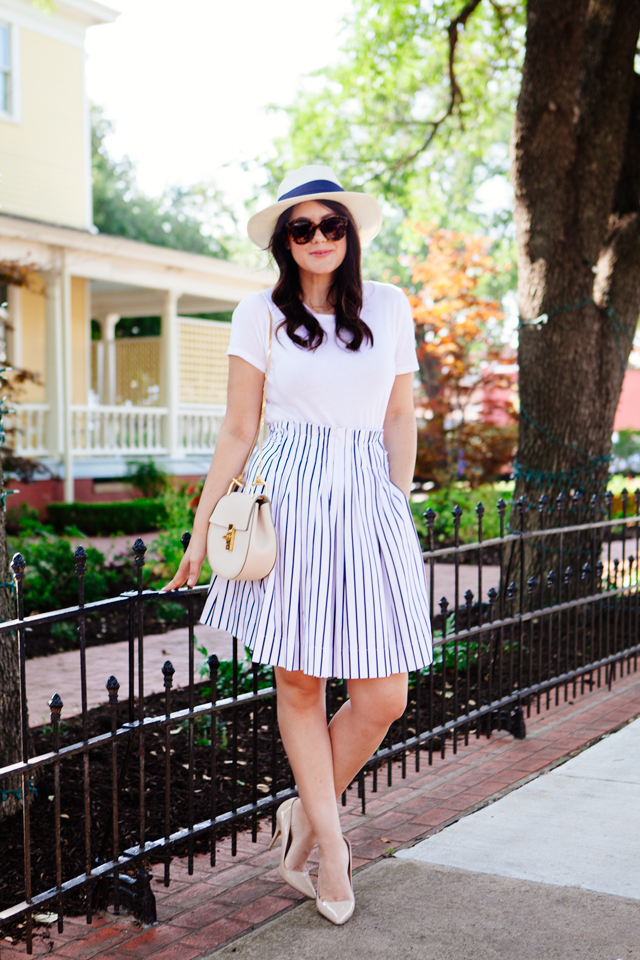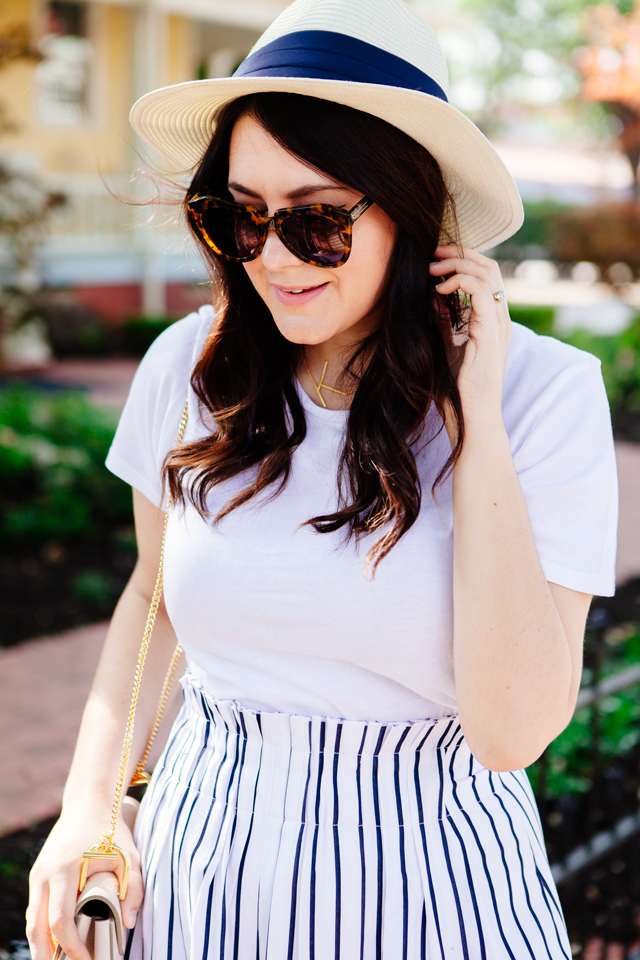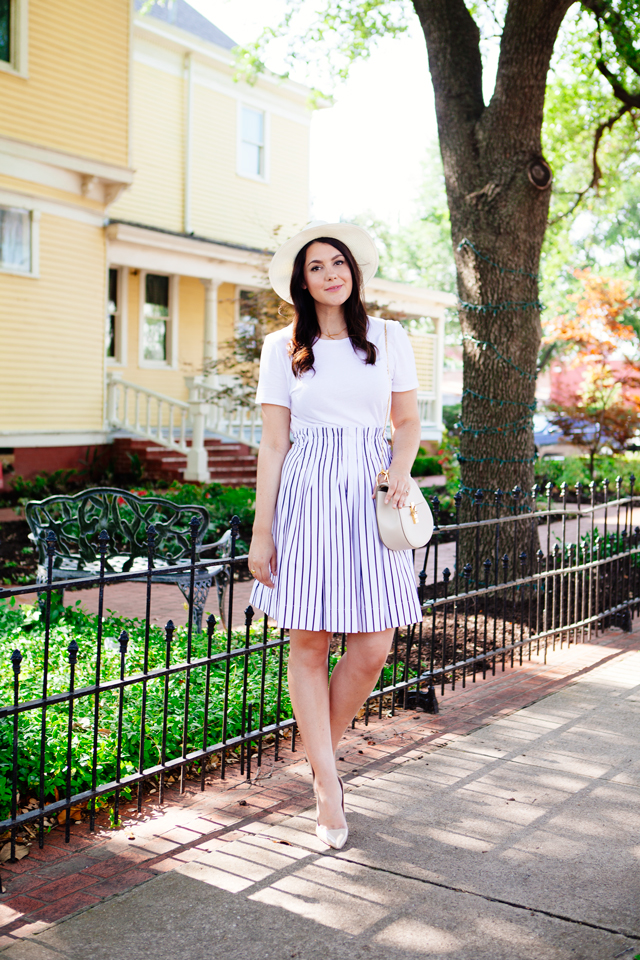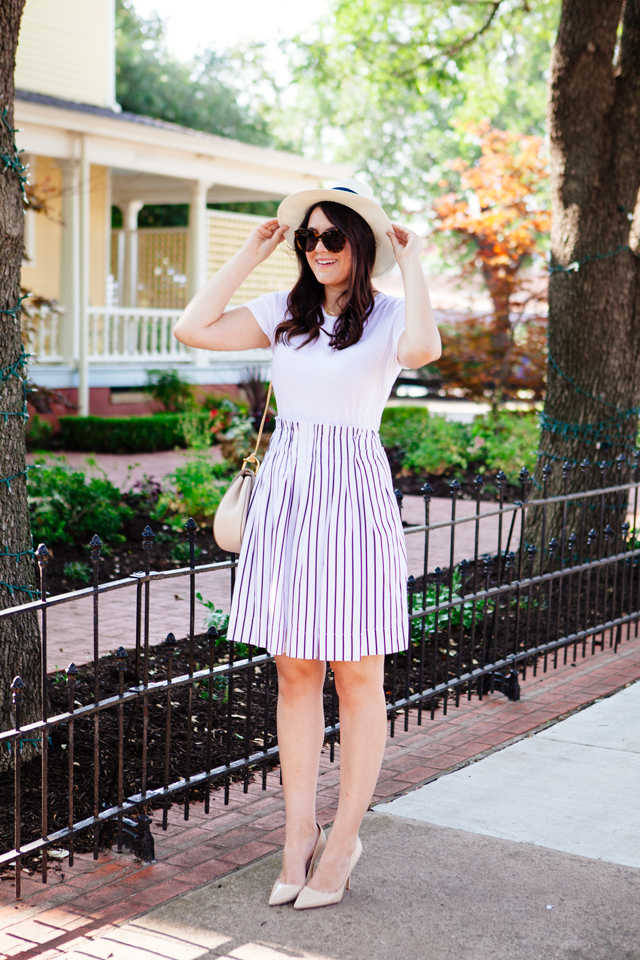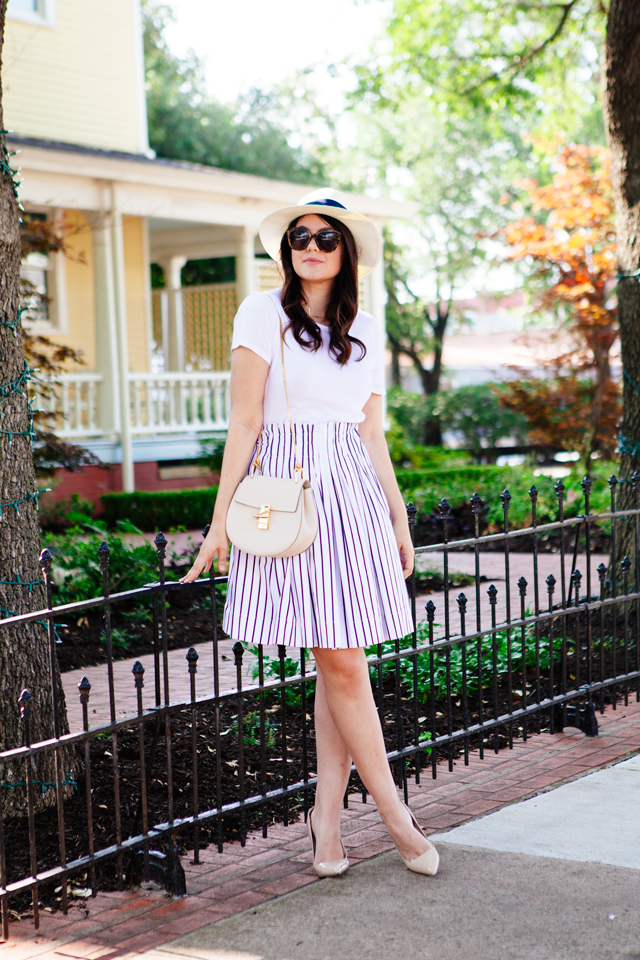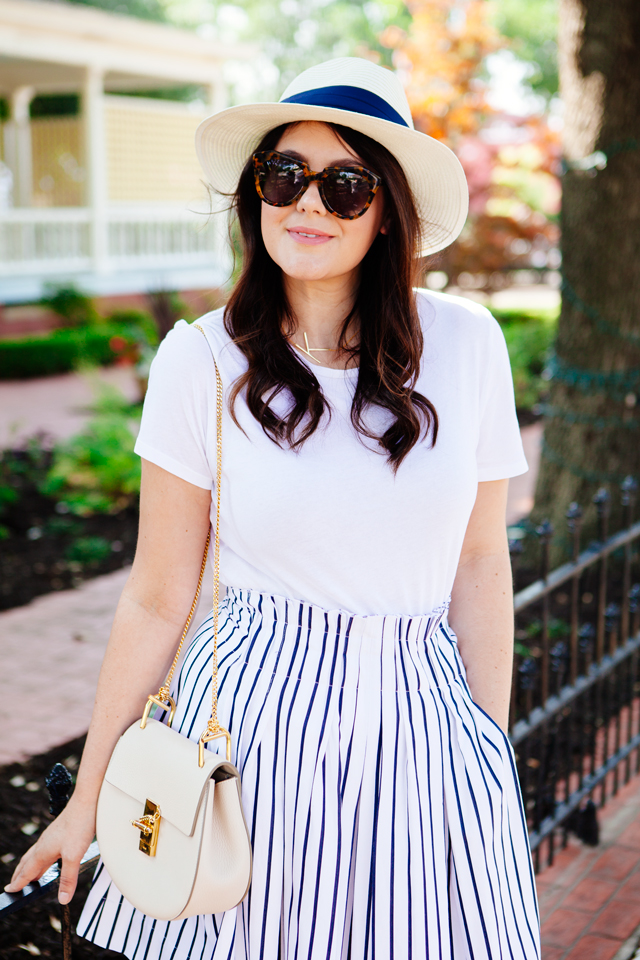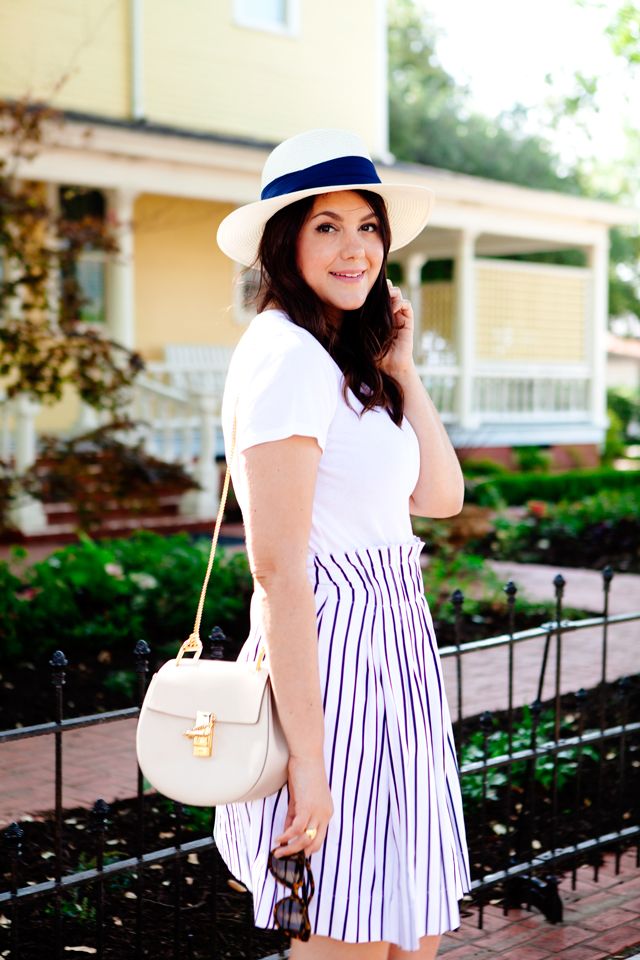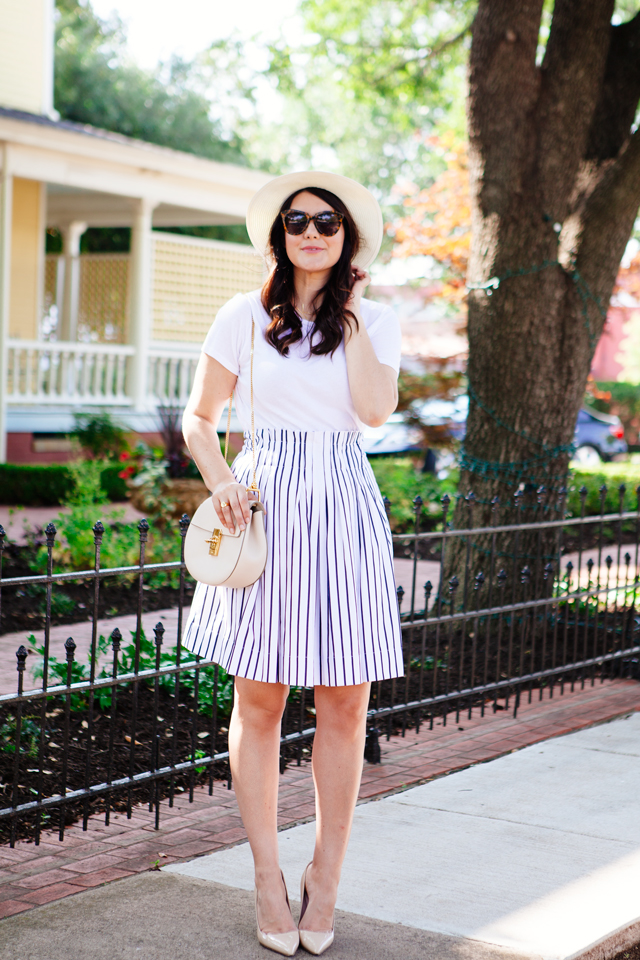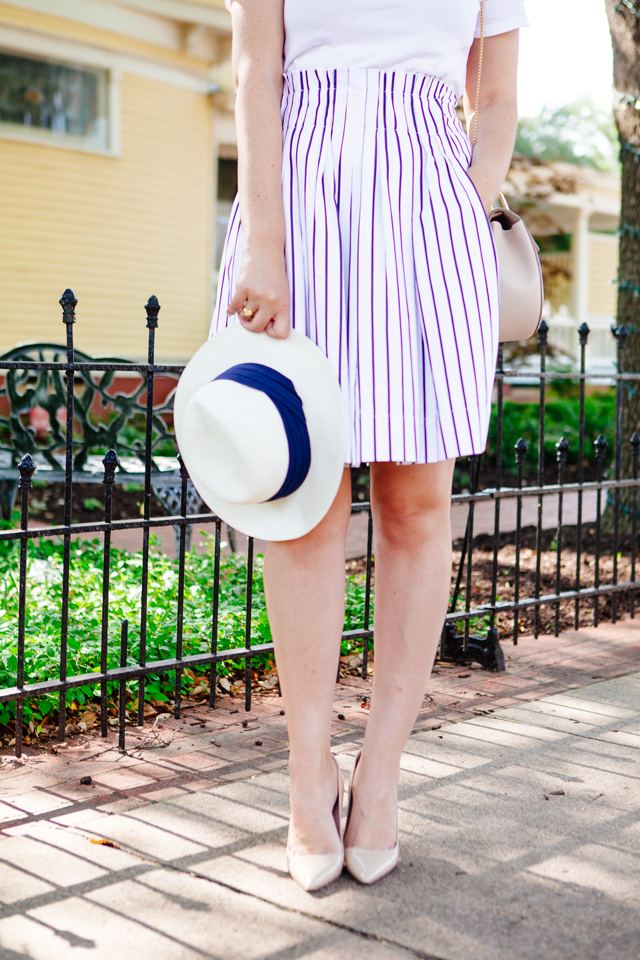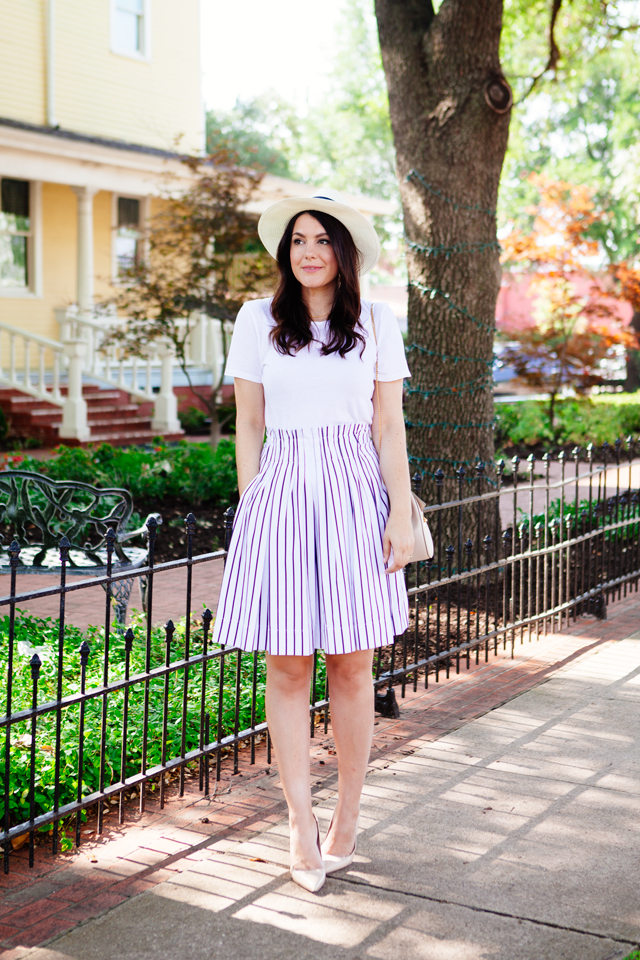 I've said before that sometimes simple outfits can be my favorite, especially ones that start with a simple tee. I think sometimes basics get a bad rap as being boring or plain. In fact most of my white tees have requested I leave 'plain' off when referring to their full name, now just white tee instead of the former. Or we use basic pieces as just that — basic, not thinking to pair them with elevated pieces in our closet when sometimes that's exactly what that piece needed. Take this skirt for example, of course it handle a myriad of top choices but it just looks so classic with a simple scoop neck.
Basic doesn't have to be boring. But they can be inexpensive. This top is $5 right now from Old Navy. Their knits are very much improved and the fit is spot on. I'm kind of all over the place with t-shirt sizes and this one fits true to size and actually feels luxe. Luxe for $5? Too good to be true. Kind of like drinking coffee and not getting it said white shirt. You'd think by now I'm good with bleach. I'm not, but I am good at replacing little white shirts.
(PS: I also stocked up on all of my tanks with this sale going on. I picked up these in every neutral color possible to wear on the weekends while I…well, weekend. True to size and perfect pairing to my yoga pants. I'd fist bump you but again, mug full of coffee…white tee…let's just have a silent nod towards the joy of weekend tanks and yoga pants.)
*This post was brought to you in collaboration with Old Navy! Thank you for supporting the brands that support this blog.