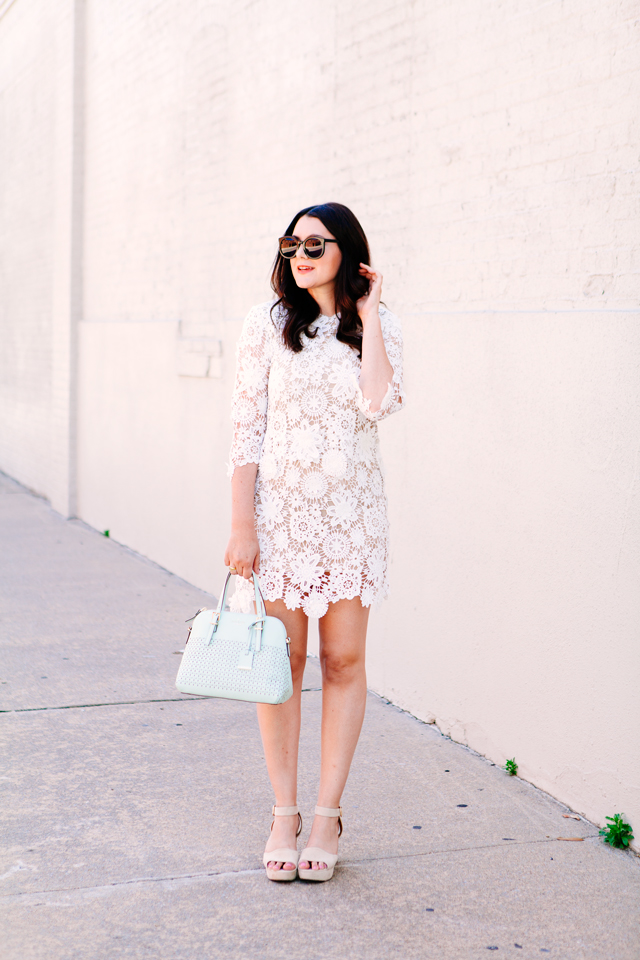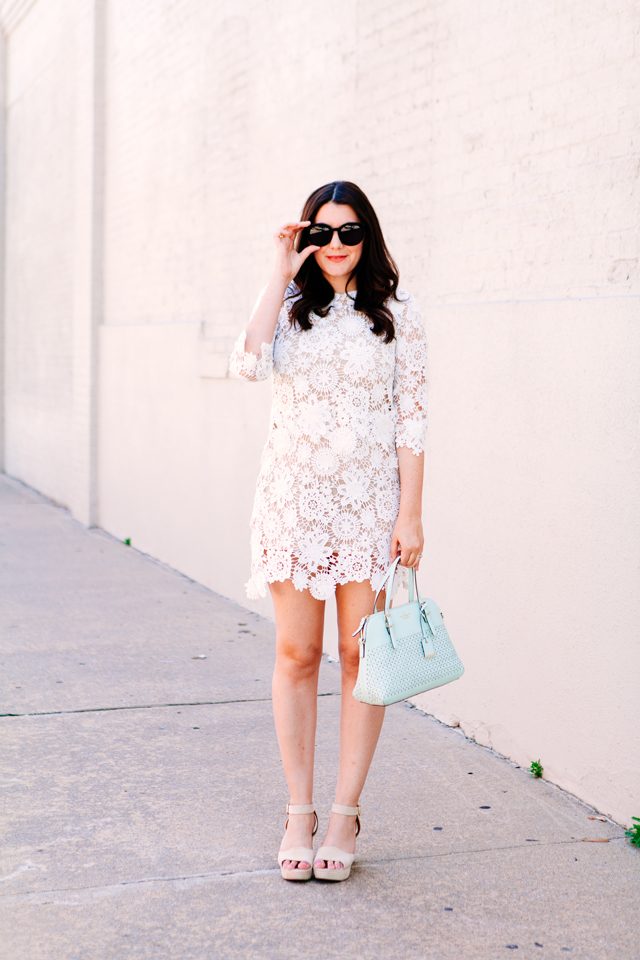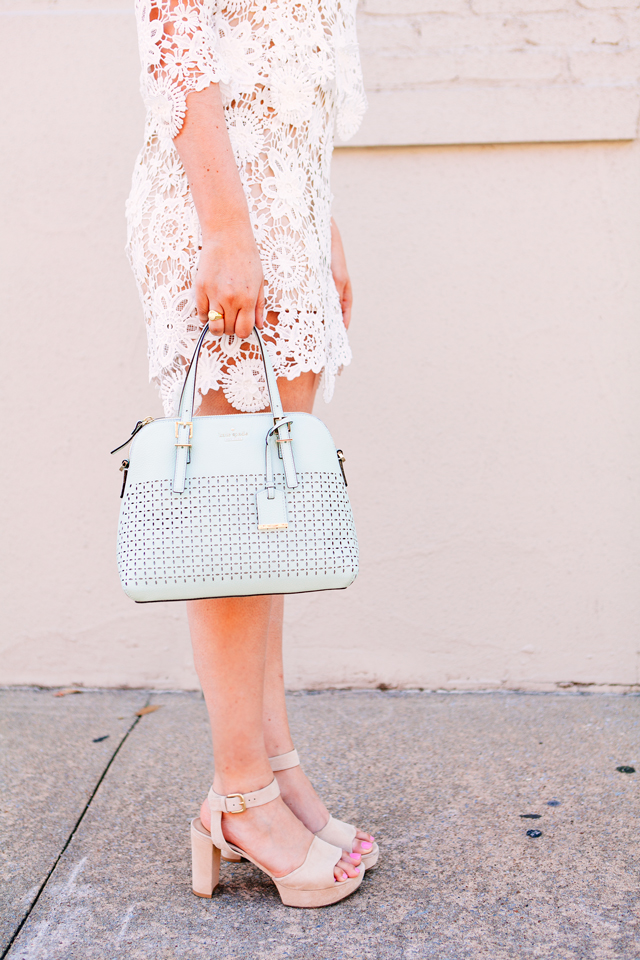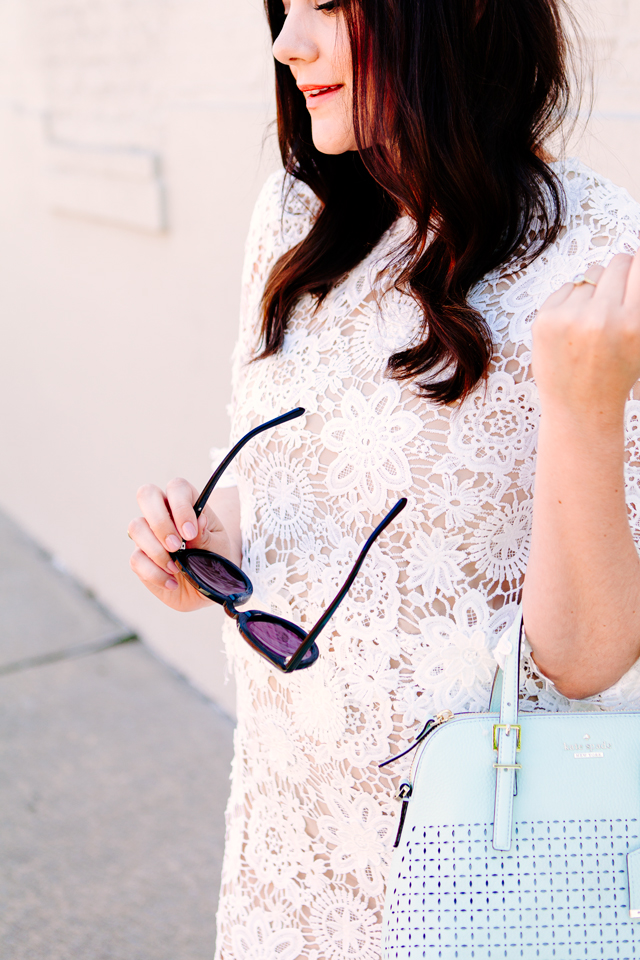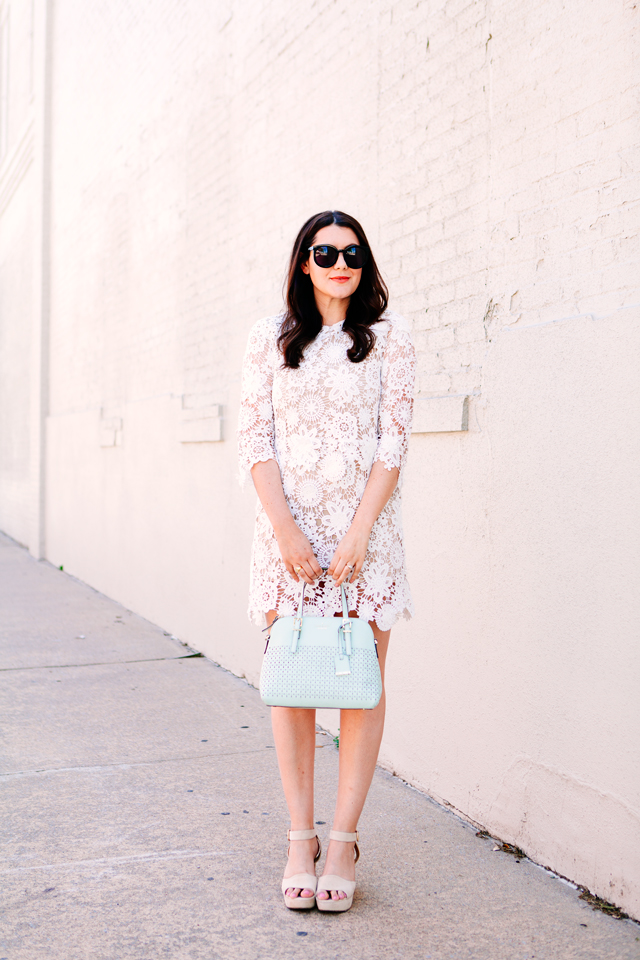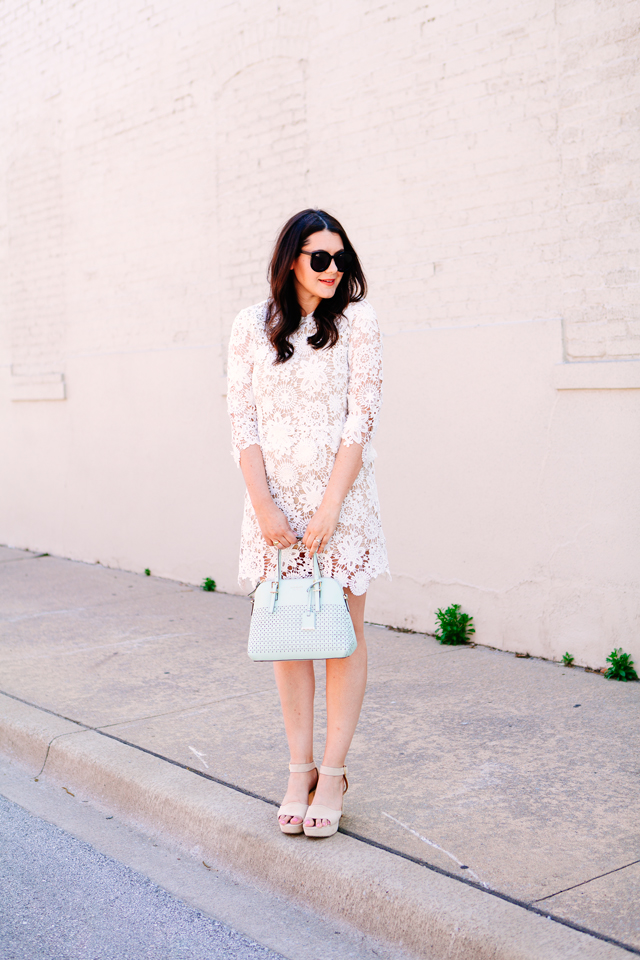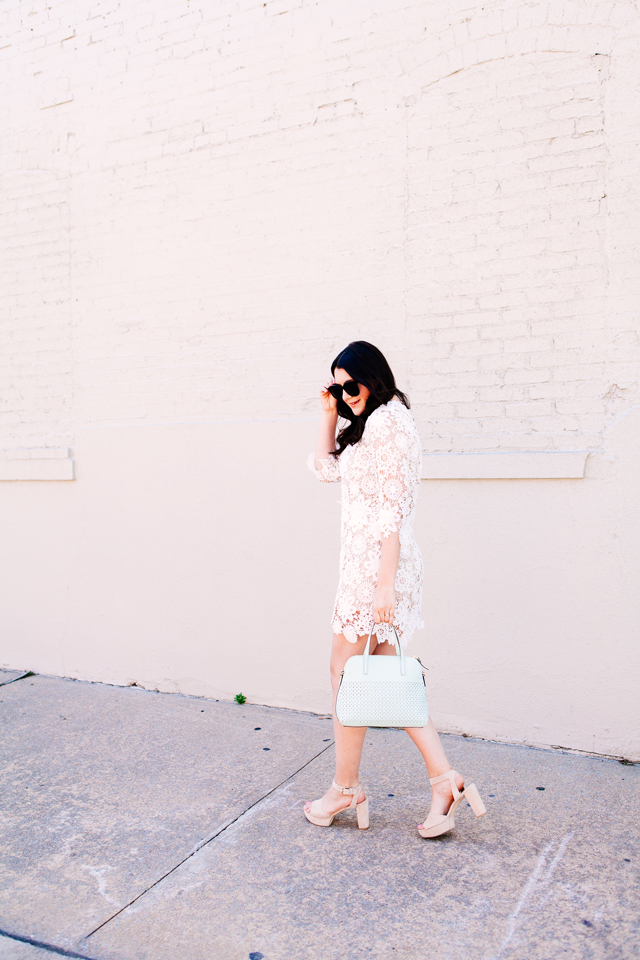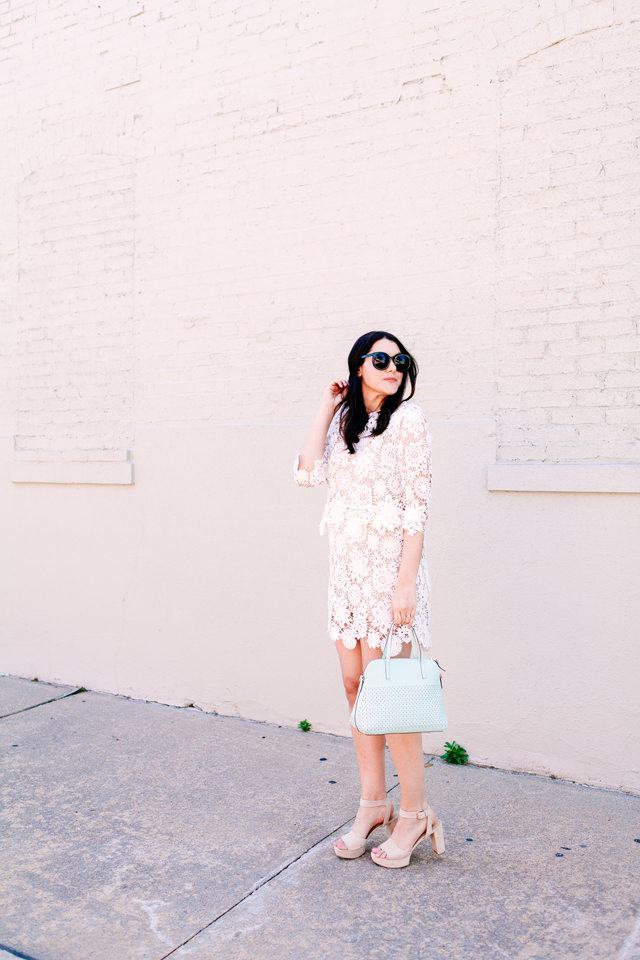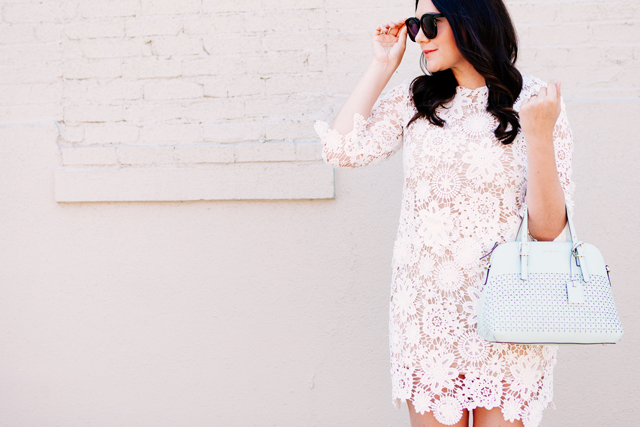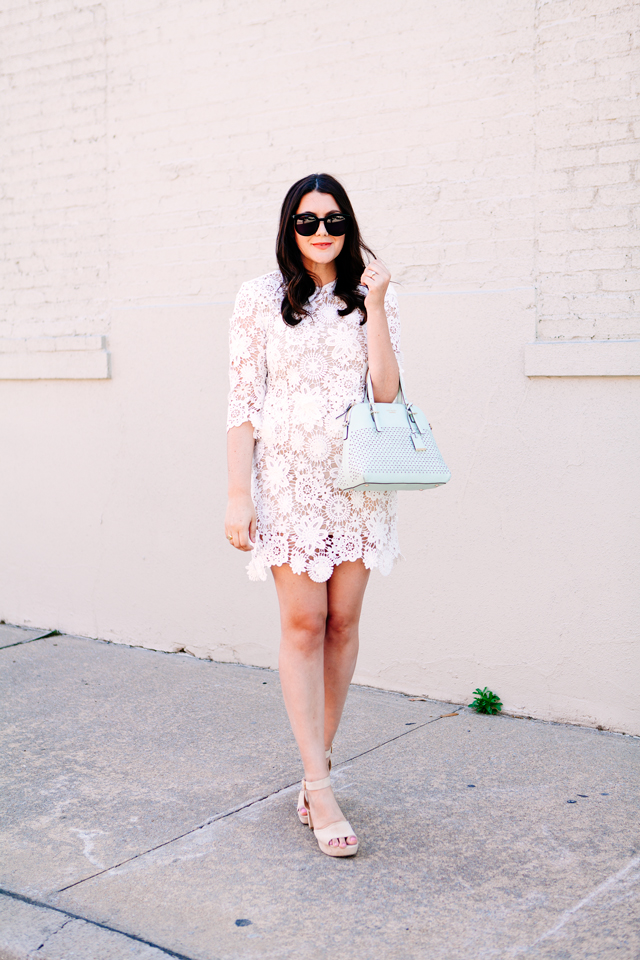 This weekend was supposed to be rainy and while Sunday was a big snoozefest of a grey day, Saturday turned out to be brilliant. Bright, sunny and happy. I love when a happy day turns out to have happy weather, it always inspires me to dress a bit more playful. This dress is exactly the right mix of playful and sunshine, with a nice retro vibe straight from the 60s on the side. I've always thought that if there was an era I would live in it would either be the early 1900s or the 1960s. (AKA Downton Abbey or Mad Men.) The 60s are an easier vibe to recreate these days than the turn of the century fashions. Although I'm still waiting for that adult sized American Girls fashion line to come out. Add some platforms to this lace dress and my vibe is complete.
This dress is just a dream. It's layered, so it almost looks like it could be two pieces. It gives it such depth and interest to what could be a simple dress. I love little details like that. And because of my ongoing love for pretty spring dresses, I've rounded up of my favorite lace and floral dresses from Chicwish below!
(Note: I typically size up with Chicwish one size and it never fails me!)
*This post was brought to you in collaboration with Chicwish. Thank you for supporting the brands that support this blog!