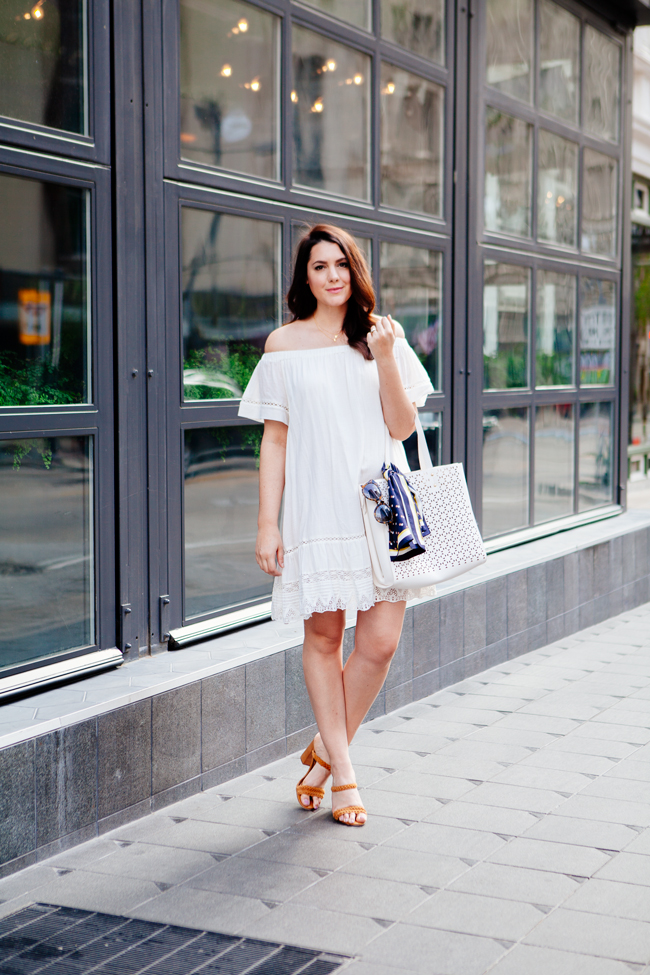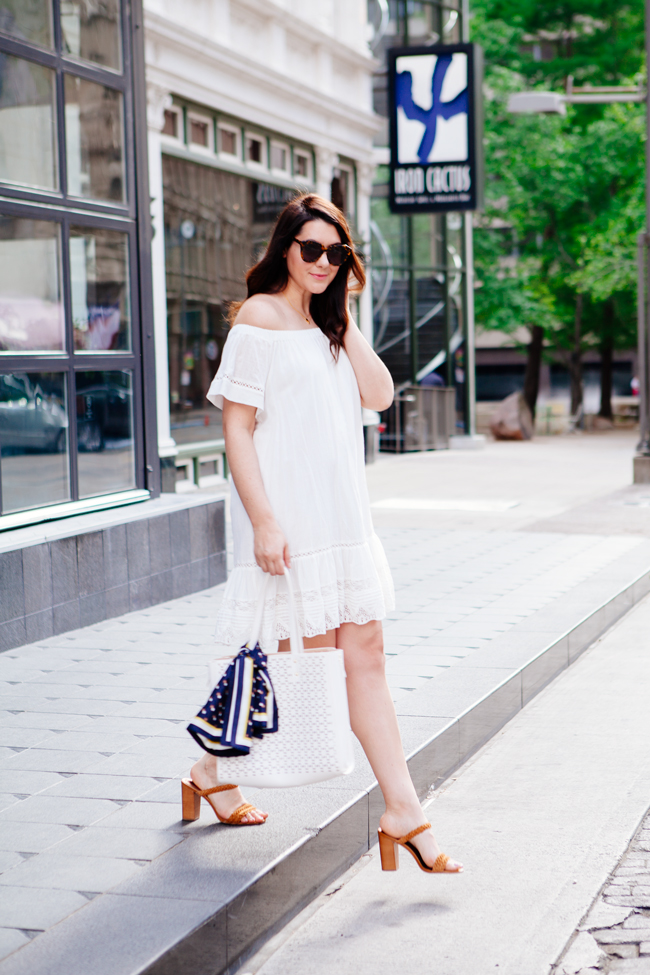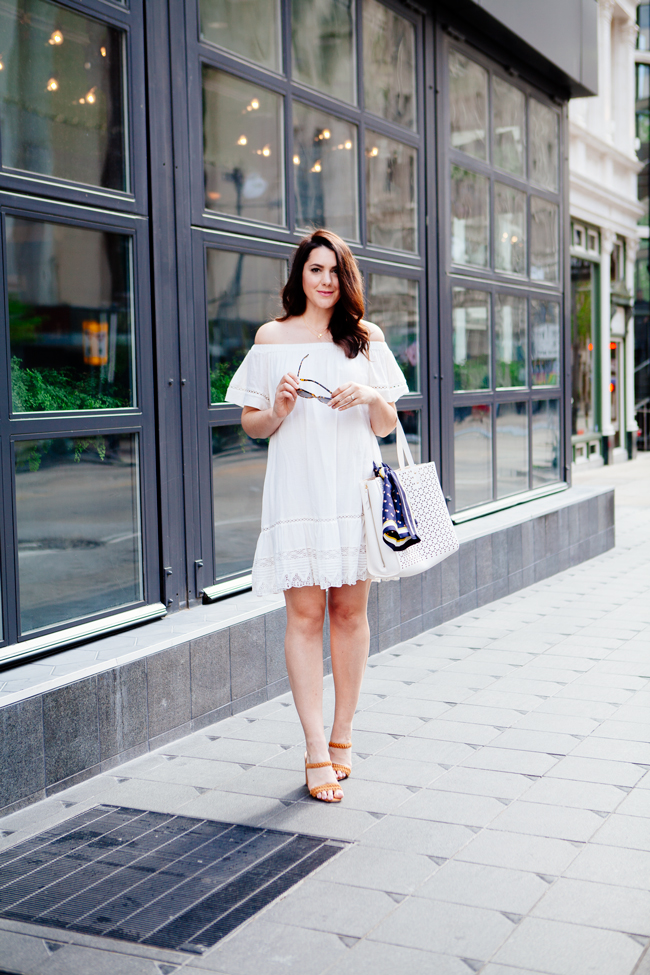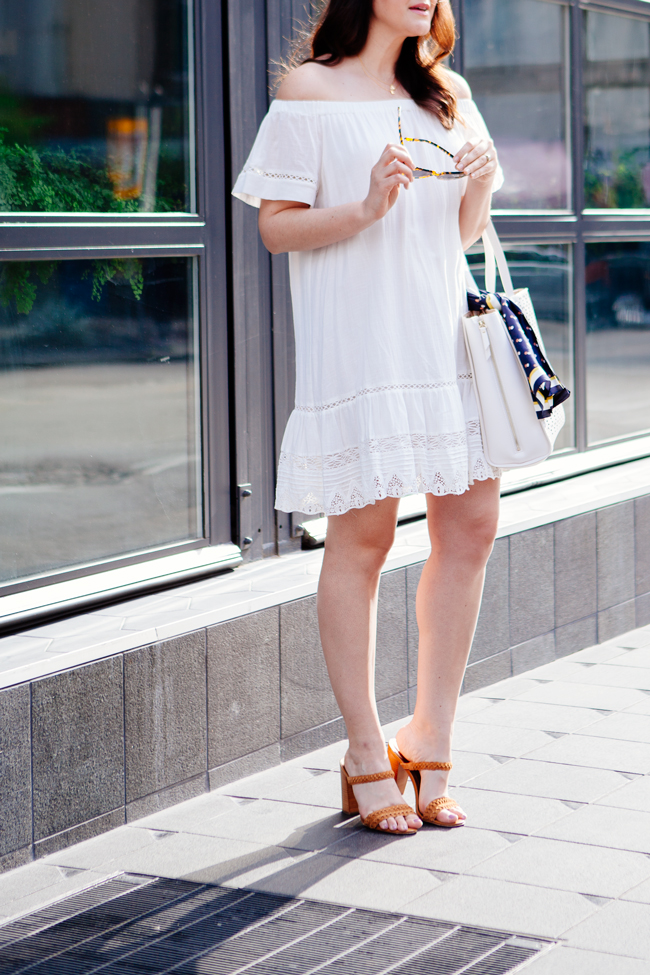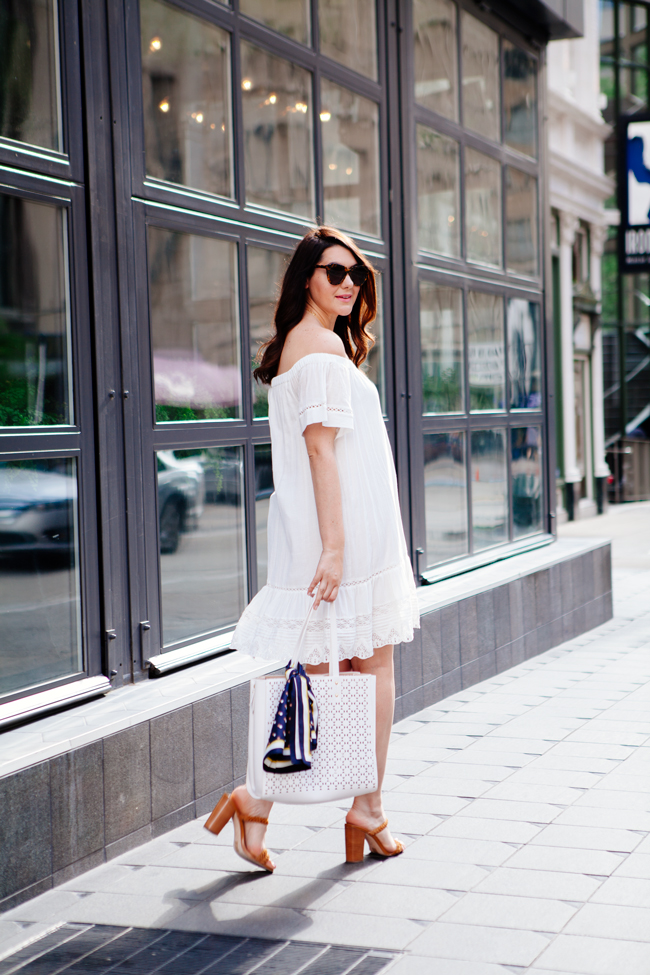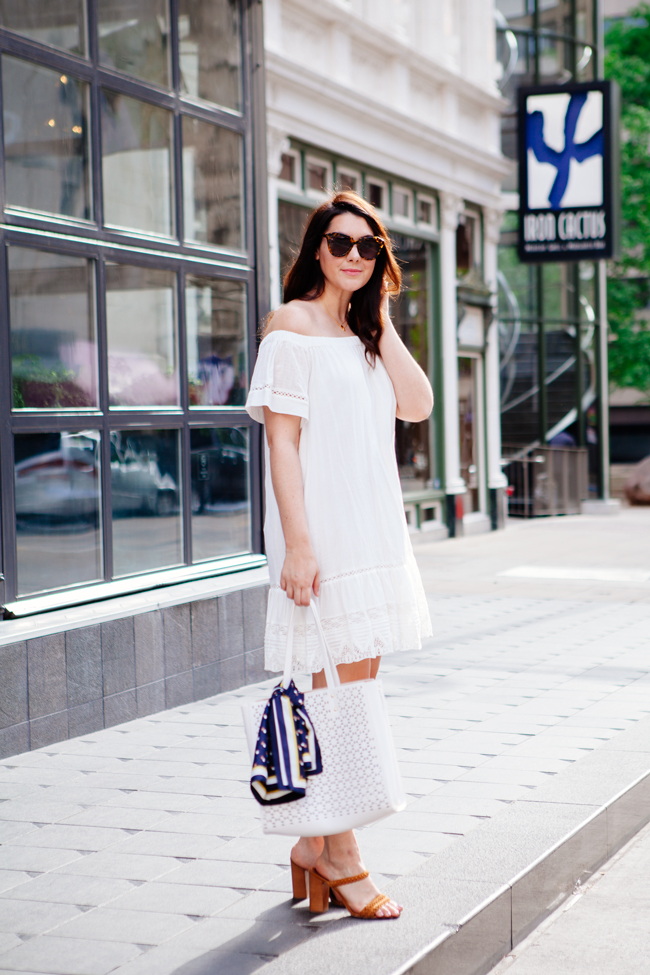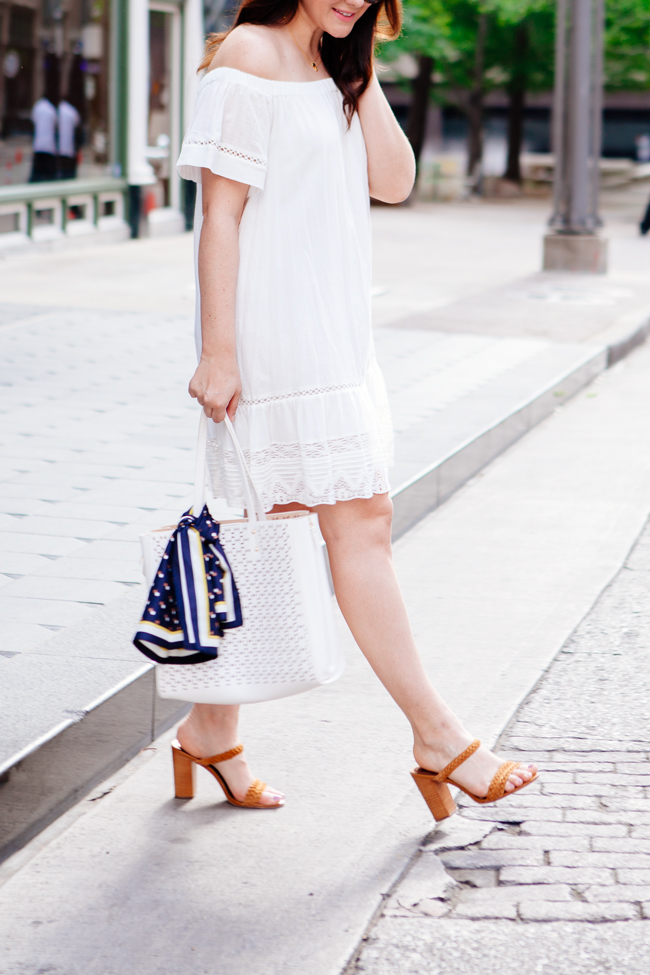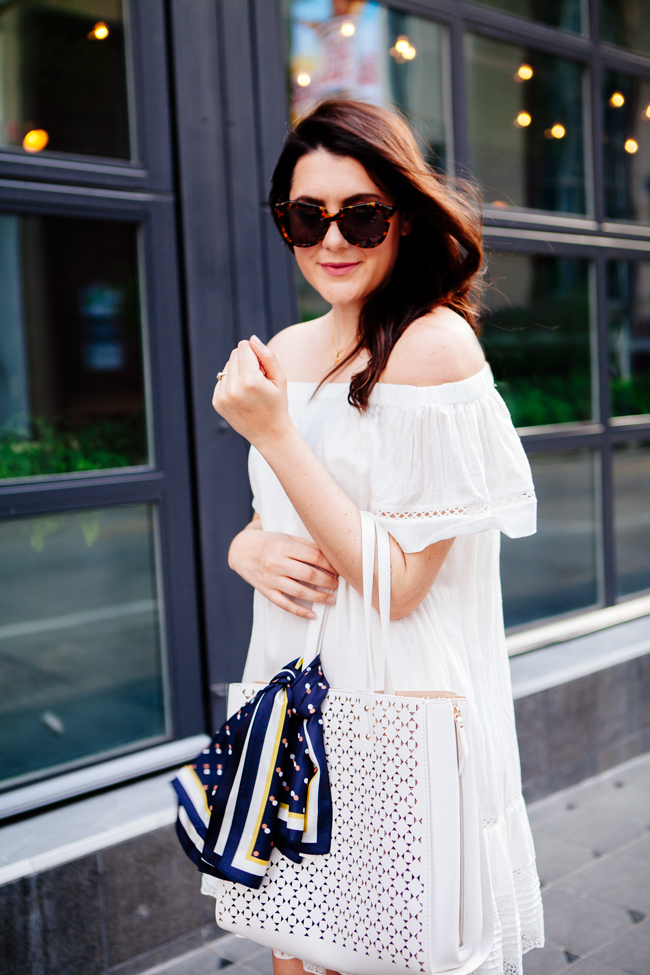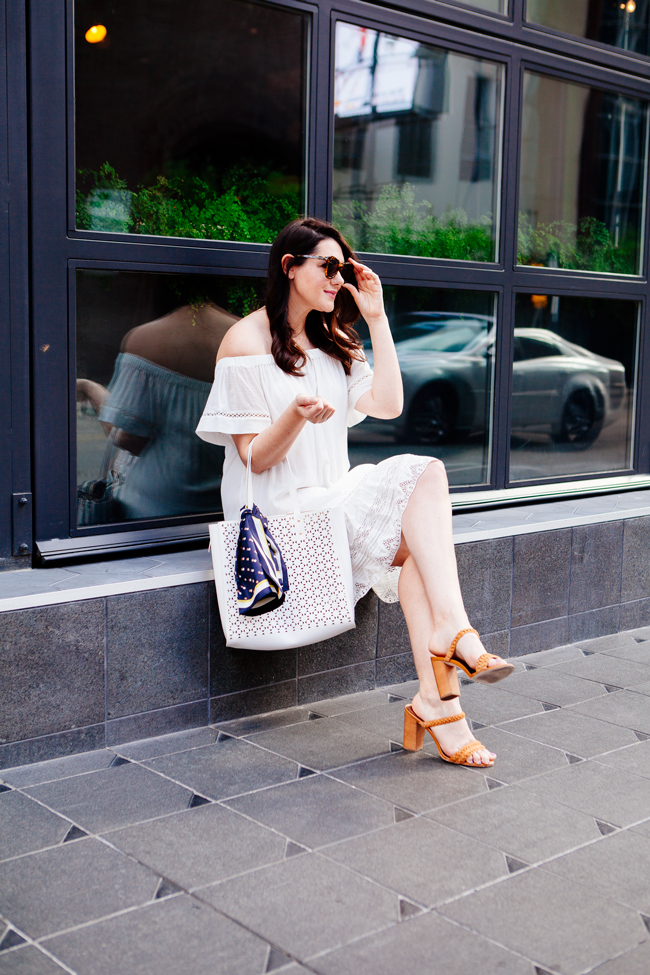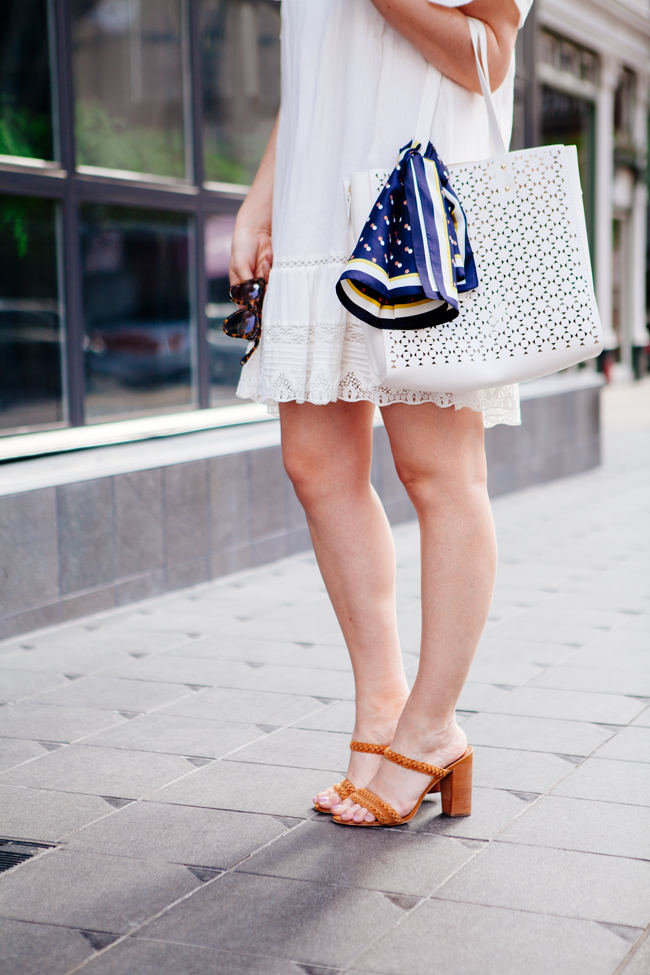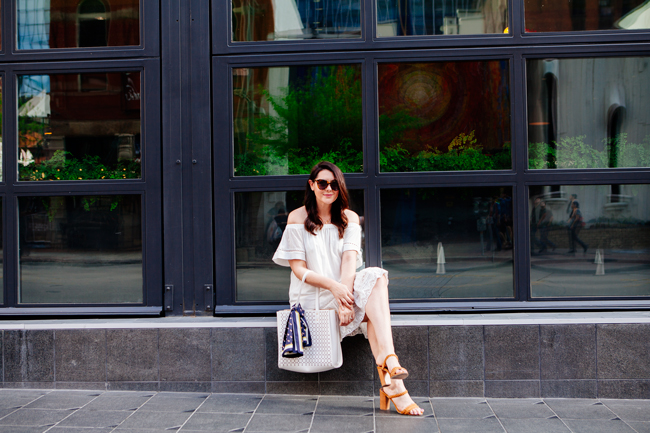 This past weekend we stayed in Dallas for a conference and what I thought would be a stressful (in the best way possible) weekend, turned out to be quite relaxing. We took on the staycation mentality and for a minute forgot that we were visitors in our own city. We stayed at The Joule (my favorite in Dallas) and quickly made ourselves at home. AKA all the clothes ended up on the floor. It doesn't take me long to introduce the hotel as an acquaintance to my mess.
Since this weekend was a blogger conference, I pulled out all my off the shoulders everything knowing good and well it was going to be popular look. I used to strive to look different in crowd settings, but ever since hitting 30 I strive to feel the most comfortable may that be different or the same. And by comfortable I don't mean sweatpants and sneaks because yes, please forever and ever. But I mean comfortable in my own skin and outfit. Perhaps I should use the word confident more than comfortable here, but there is a comfort in feeling confident in what you are wearing. And in dresses I feel at my best, so dresses are what I packed. They did not fail me once. (Side note: you can see / shop all of my outfits from the weekend here!) What did fail me were these coral heels. God bless their beautiful soles, but man, they hurt. And I don't mean the end of the day I can't wait to take my shoes off hurt, I mean holy **** I can't feel my feet / oh my God did I lose a toe? / *Googles 'can you go blind from shoes hurting so bad'* kind of hurt.
Why do beautiful things have to hurt? Will I stop wearing them? Never. Will I look like I'm about to cry while doing so? For sure. Beautiful things that hurt; also filed under washboard abs and eyebrow waxing.
So yes I definitely shouldn't have used the word comfort anywhere in this post. But these Joie sandals pictured above are very comfortable. Which is why you'll see them for them next few posts; I've got to give myself a break from the other heels. Where was I going with this post? Well now, I don't think it matters. I read recently that most people don't read past 300 words on a blog post. So if you're still reading this, congratulations. You've made it to word 400 and you win a pair of size 10, uncomfortable but beautiful heels.
PS: if you're STILL reading this, this dress is 25% off through tomorrow at Rebecca Taylor! She is one of my favorites as of late. Use code FRIENDS25. Also similar in coral here!