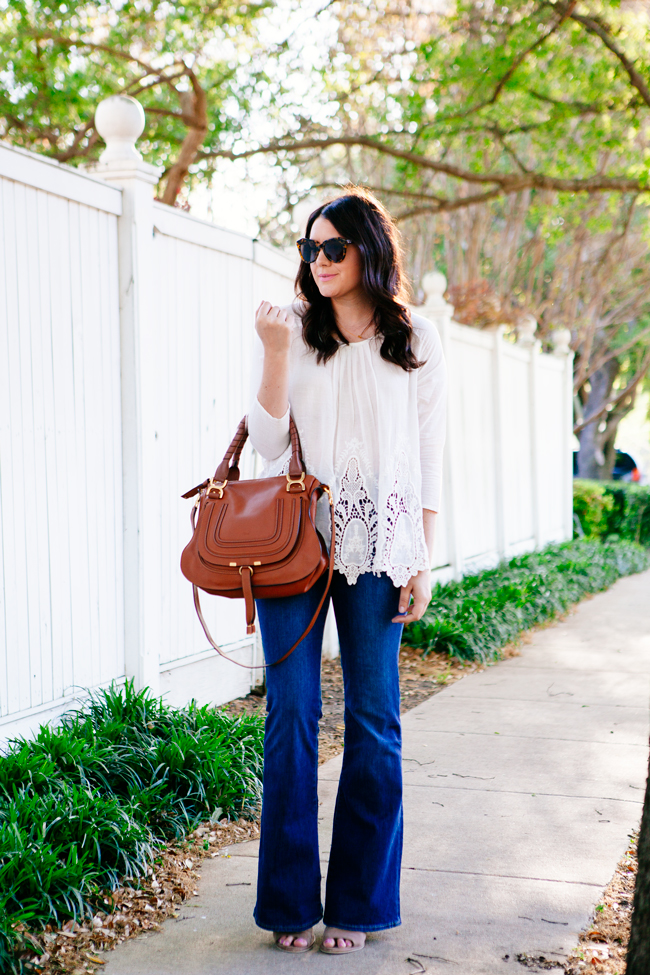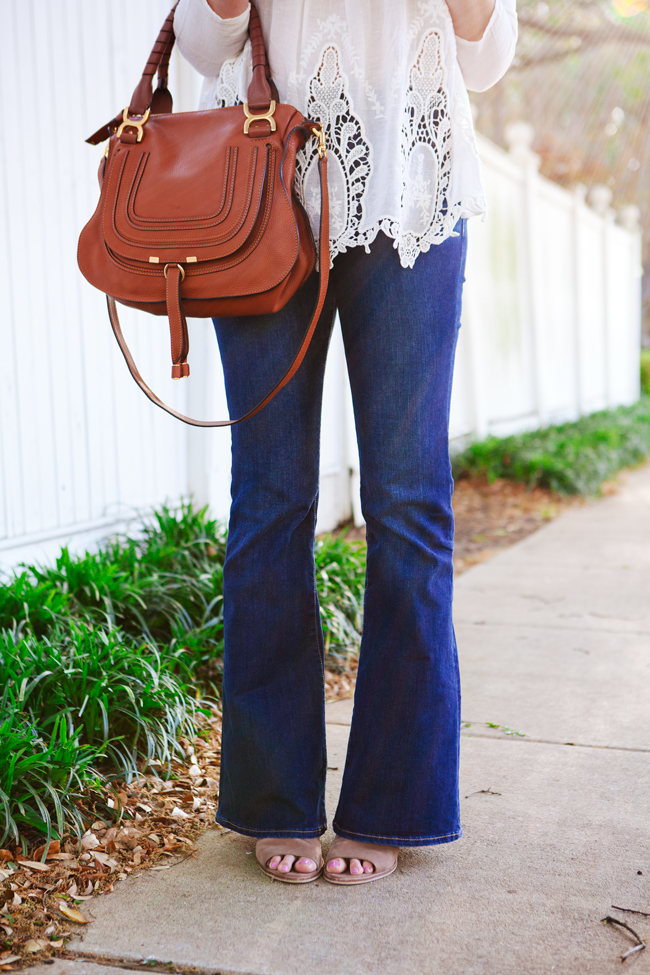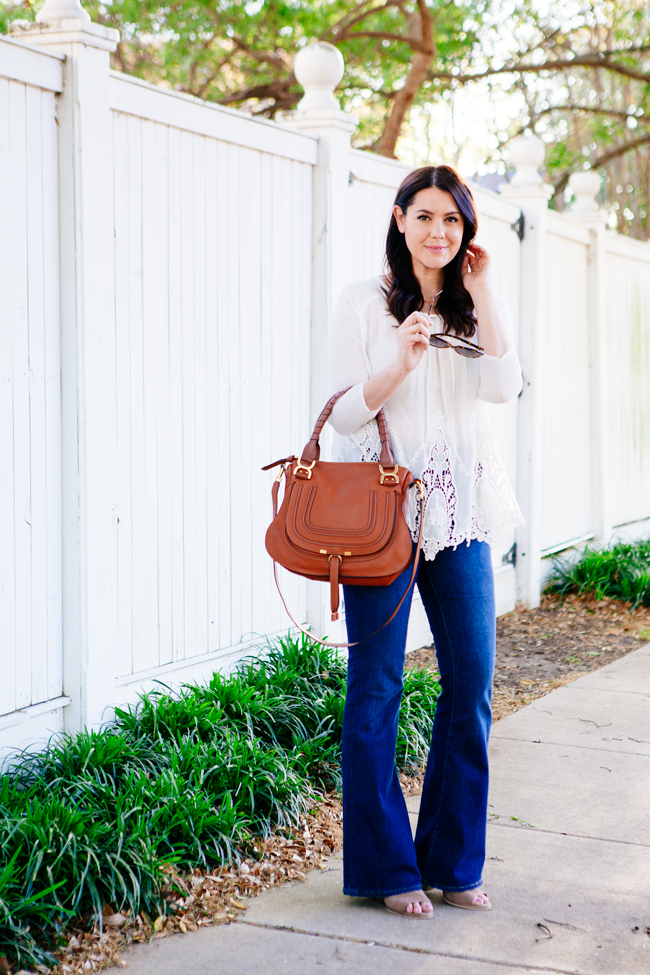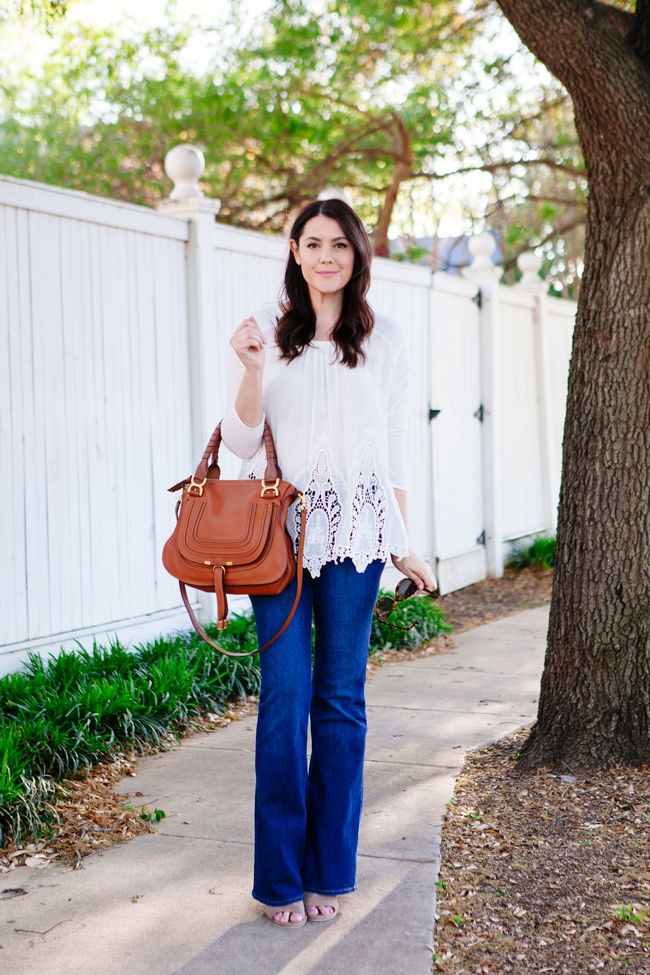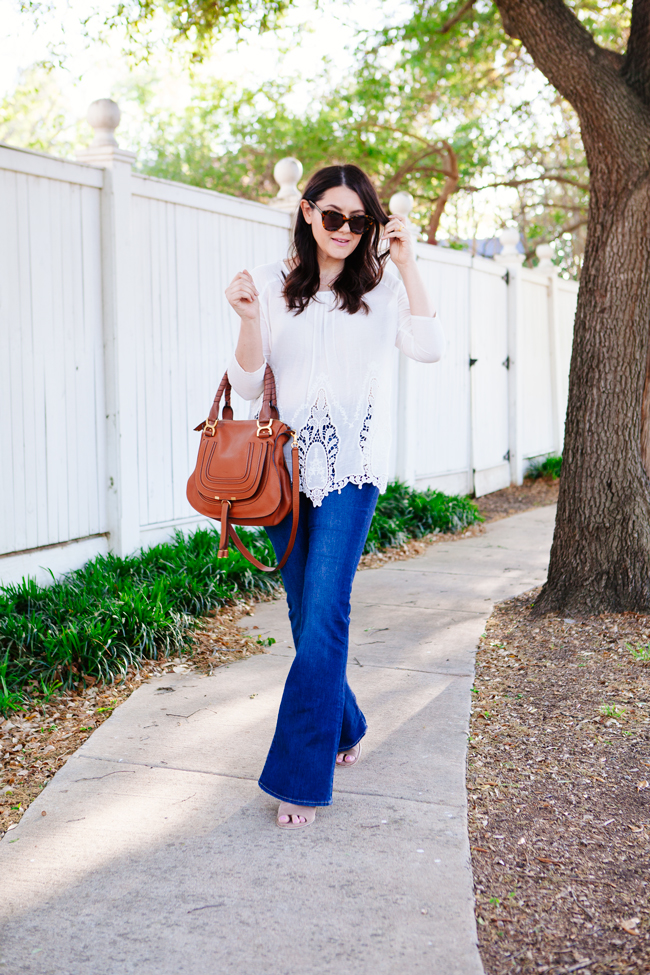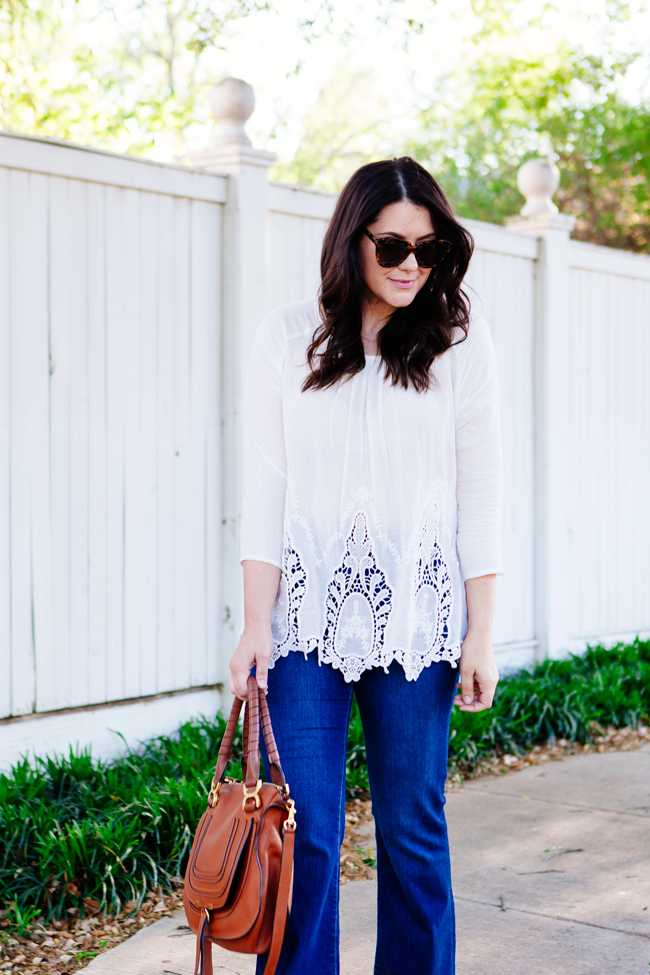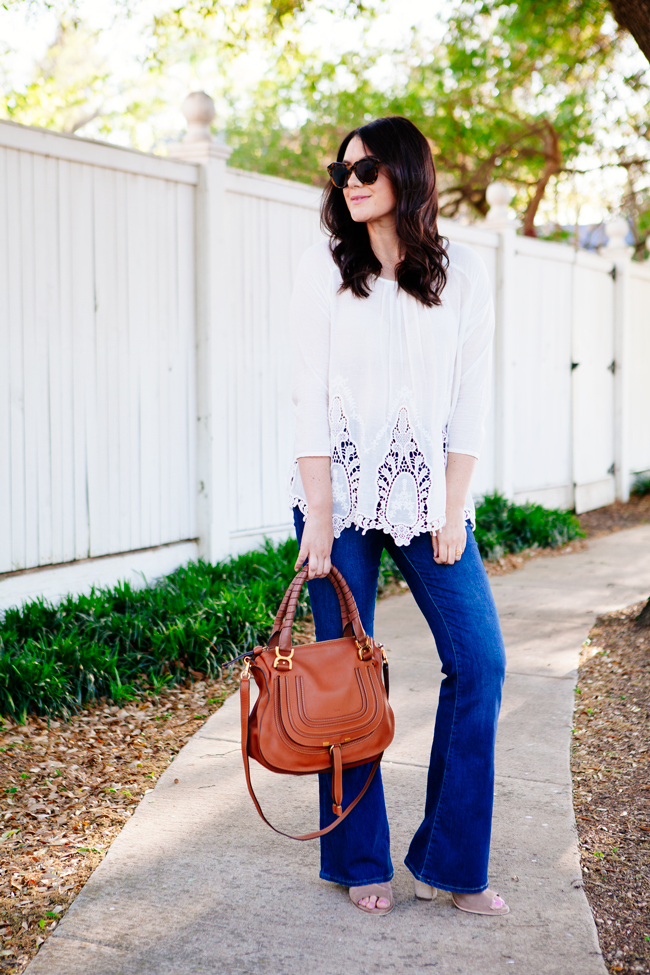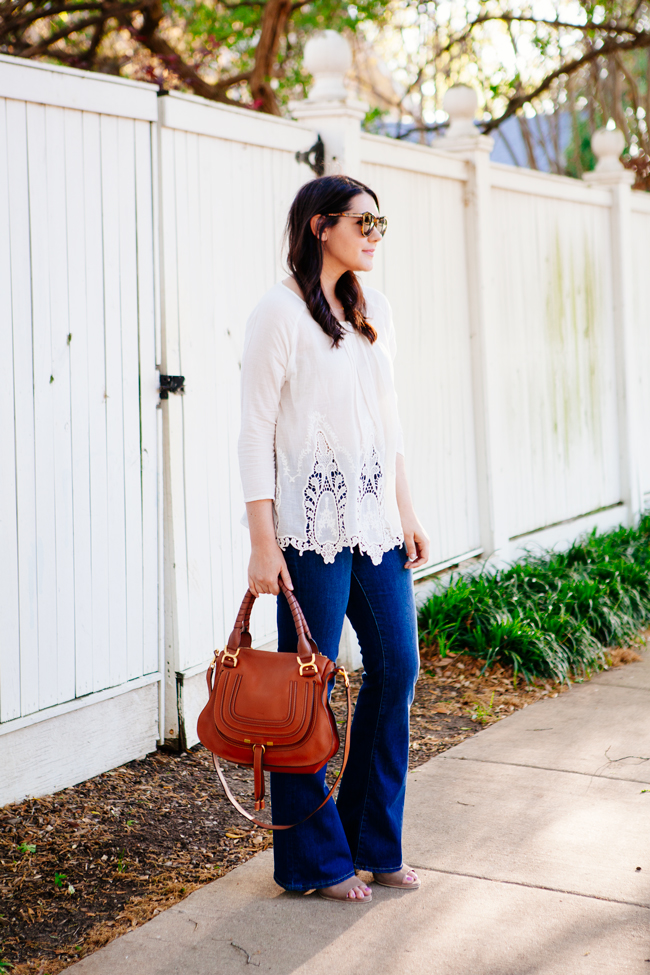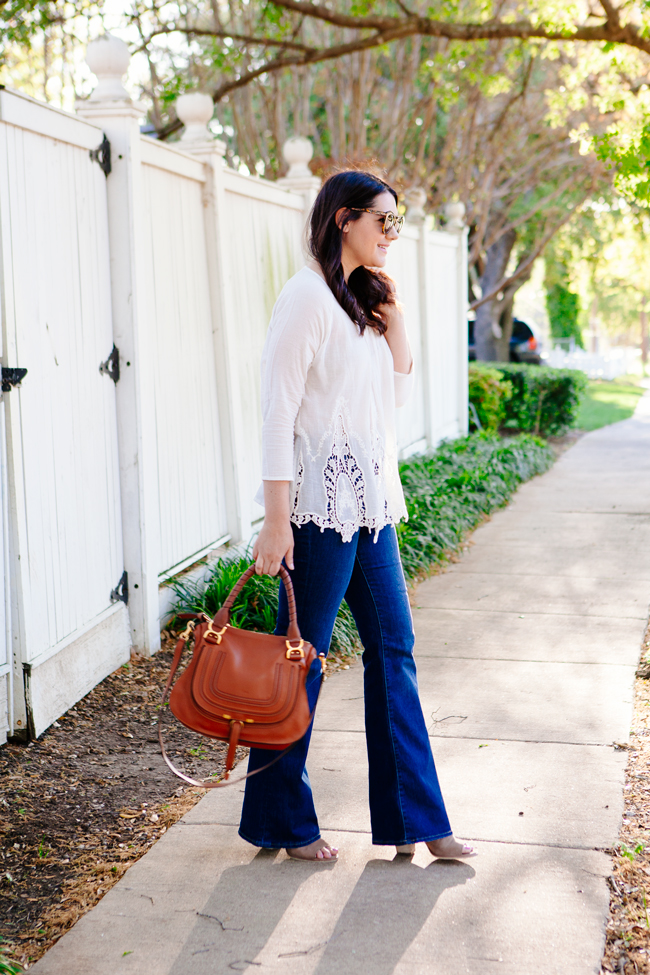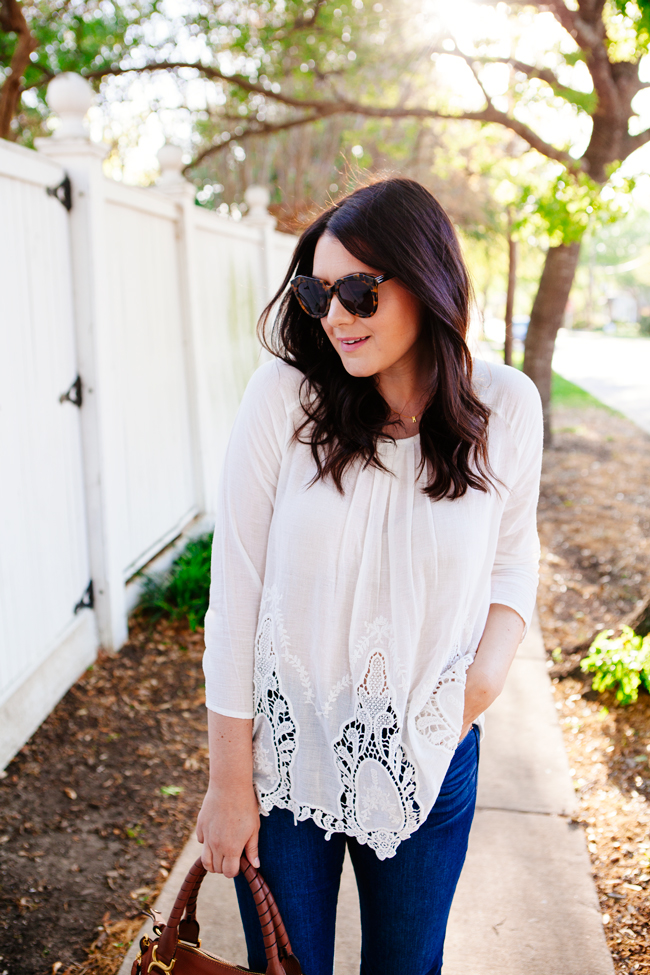 The main hesitation I've heard about styling the comeback of flares these days is trying to figure out what to pair on top. This is a legitimate concern because, well, you need to wear tops. I'm sorry to be the rule enforcer here, but it's the world we live in. Do you go cropped, tight, fitted, loose with flares? I say yes to all of the above. But the most challenging, oddly enough, is the loose top. This silhouette of a top works perfectly with our other denim BFF, the skinny jean, but can it work with flares?
I decided to put it to the test. 
And if I'm grading my own paper it looks like I passed with flying colors. I even gave myself bonus points, too for no reason at all. Here is the thing about pairing flares with a looser or longer top — you've got to wear heels. Possibly the most controversial thing I've said, but it's true. You've got to get some height when you pair loose tops with flare denim. Flares with any top can easily be done and well, just be aware of your proportions and you'll be just fine. See? Flares aren't so intimidating after all.
*This post is brought to you in collaboration with Old Navy.