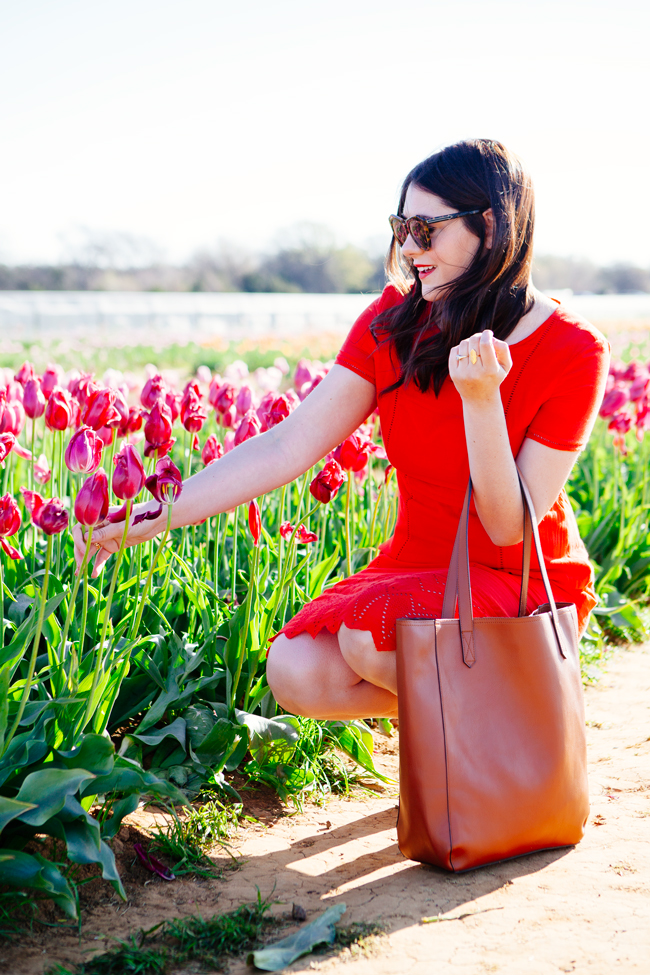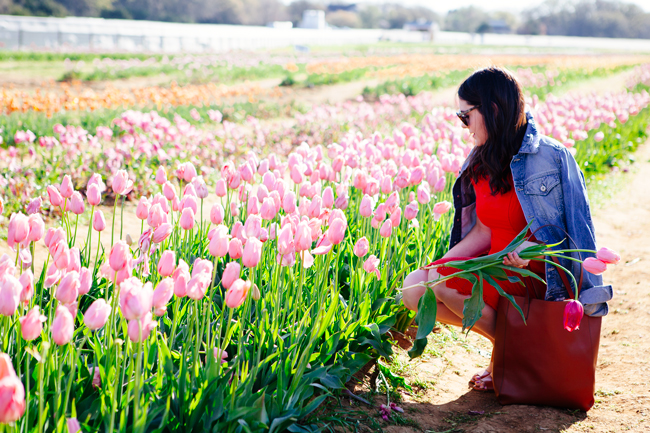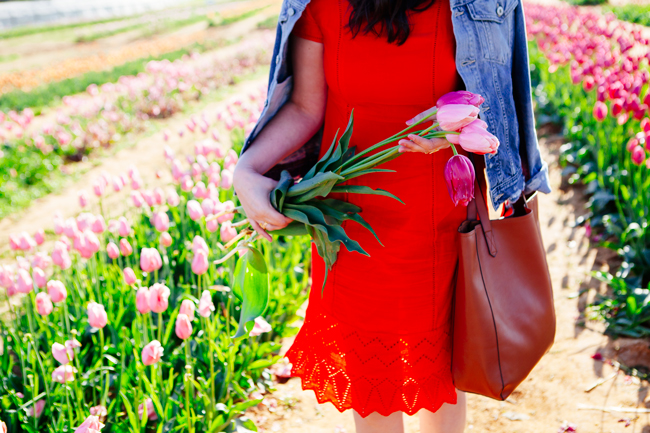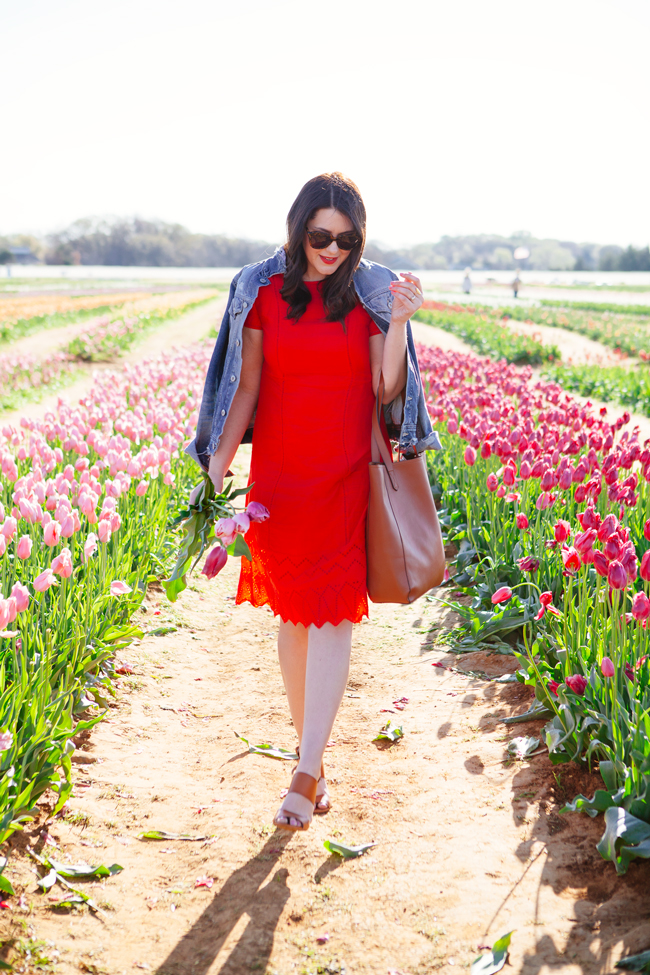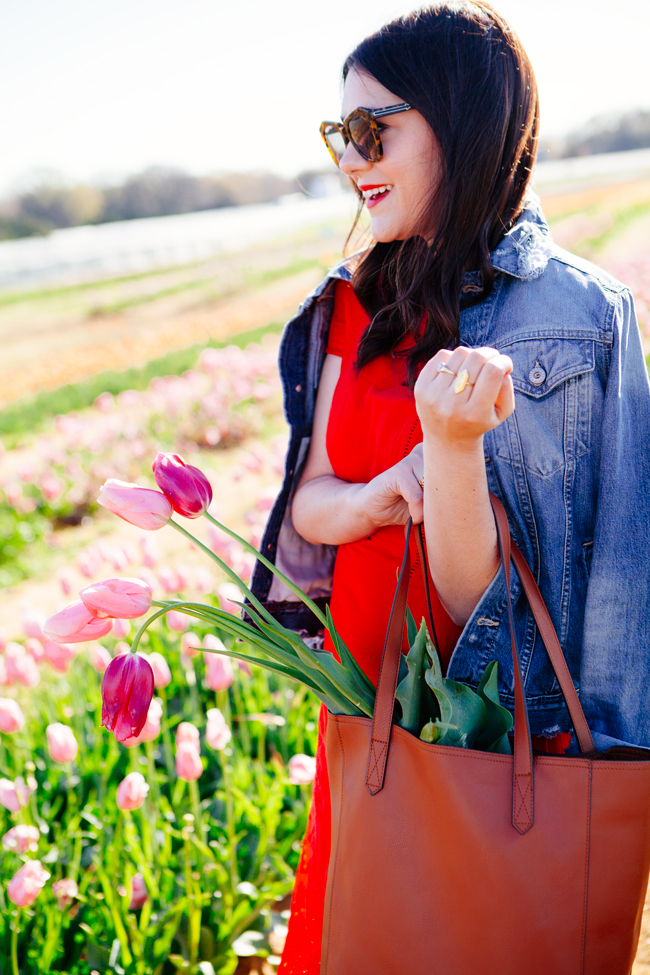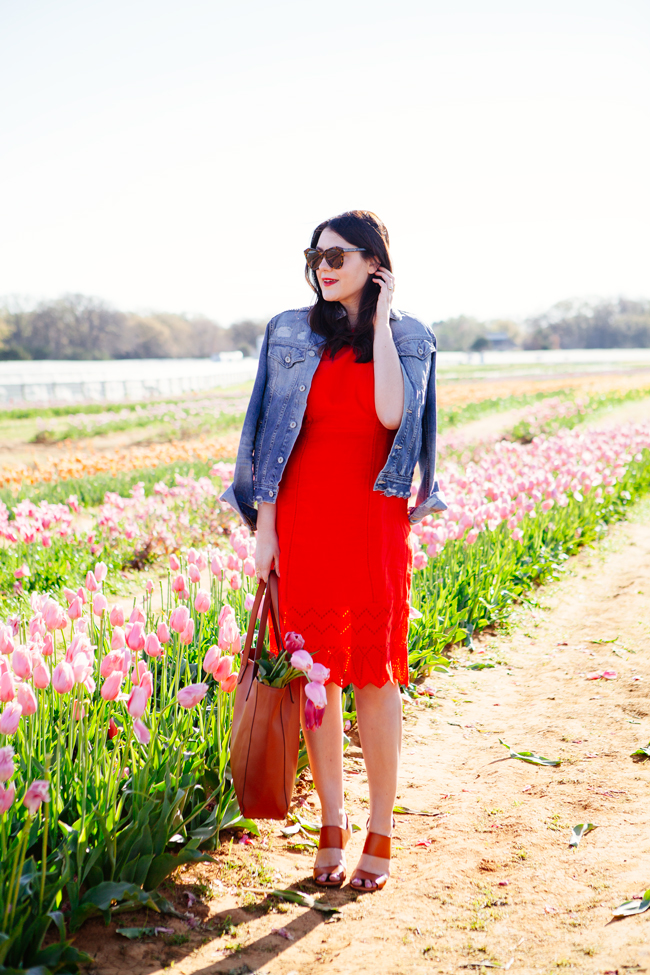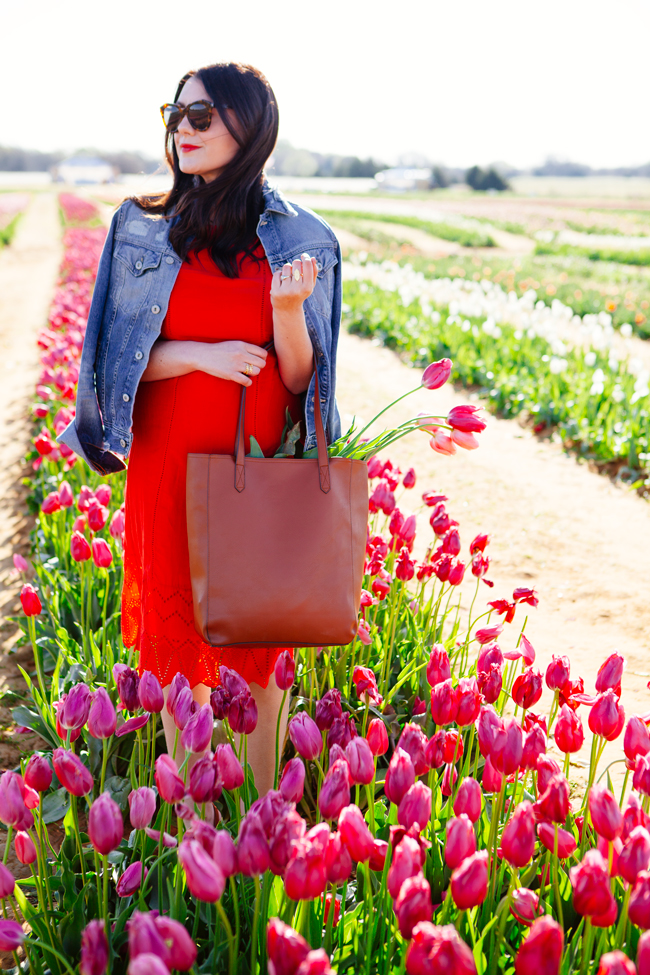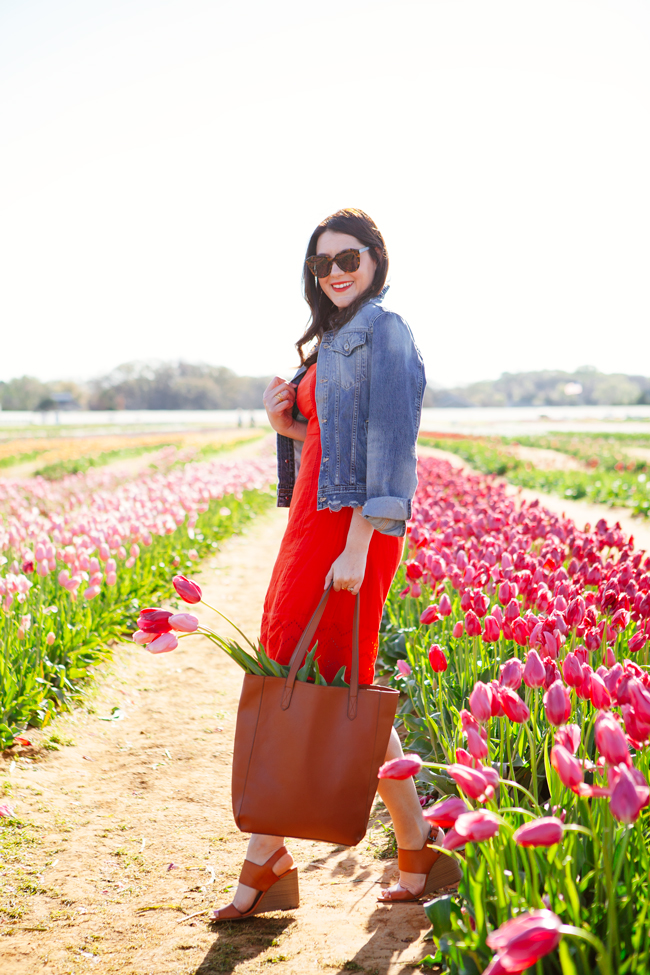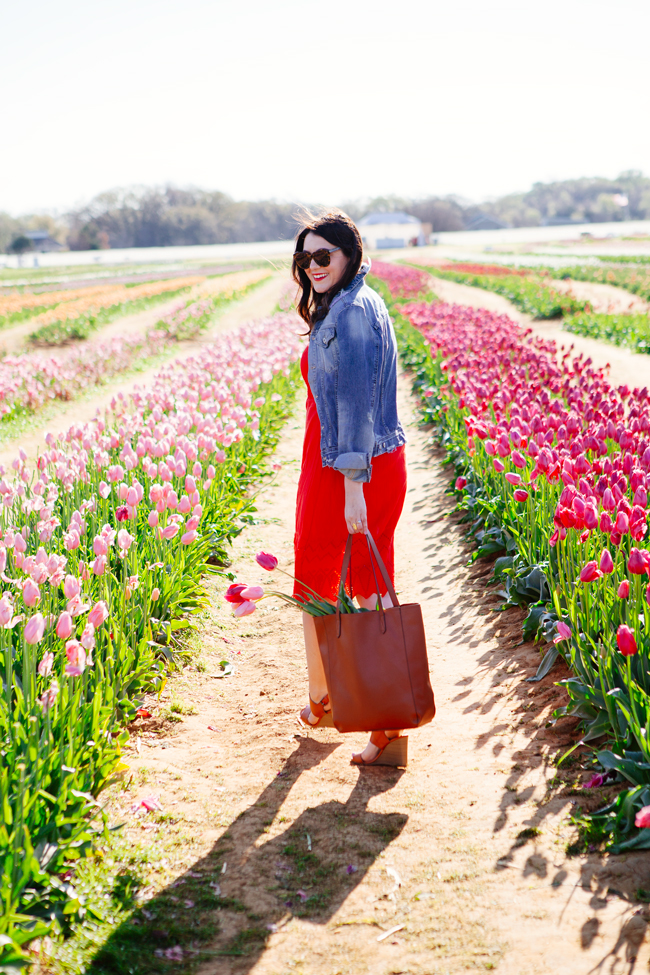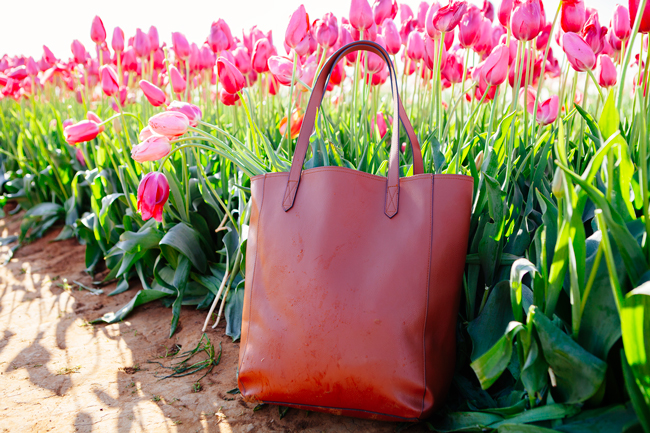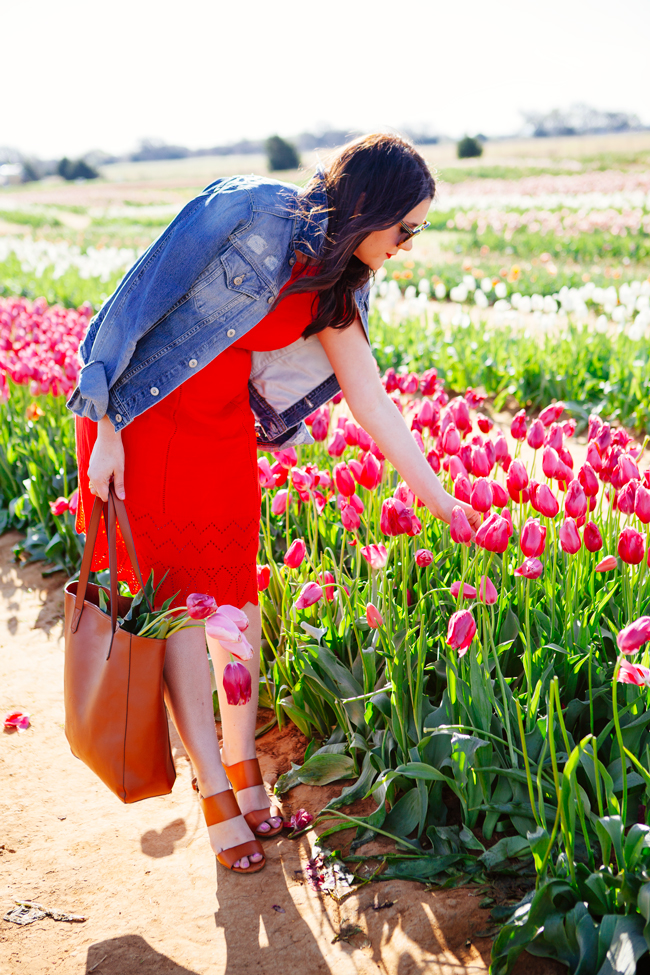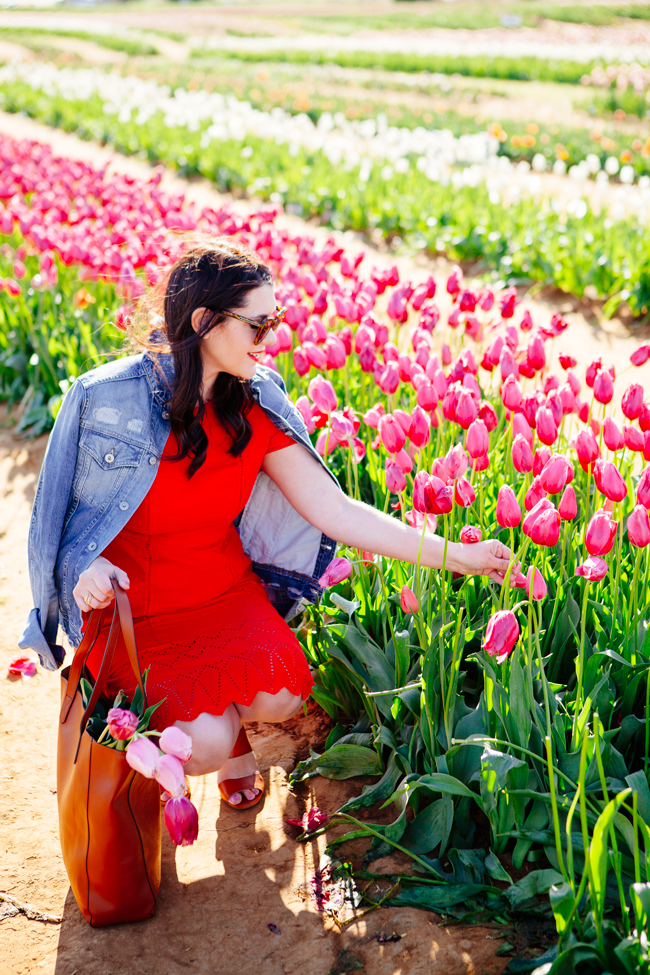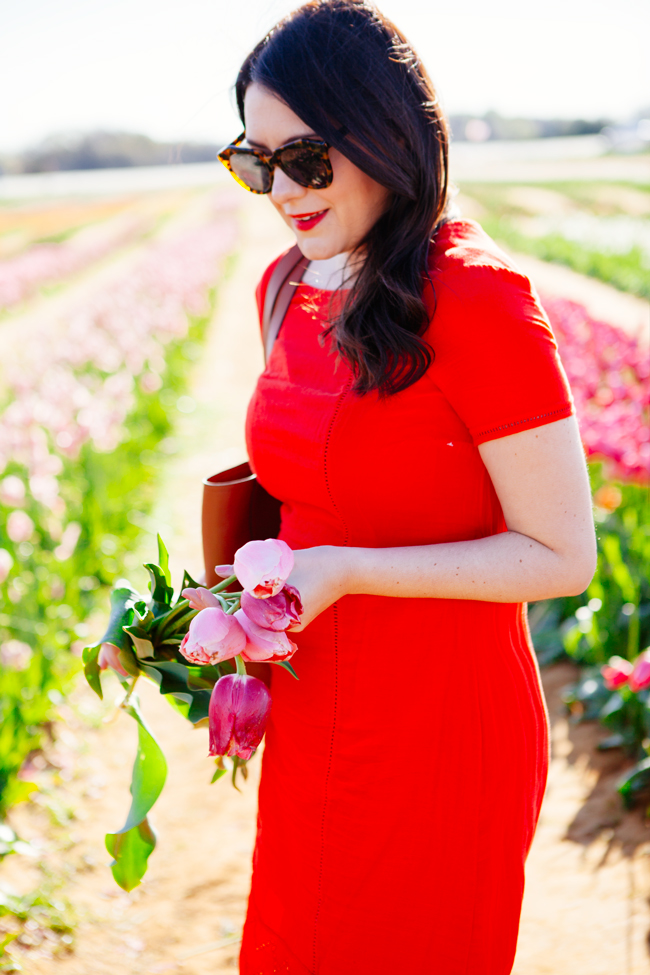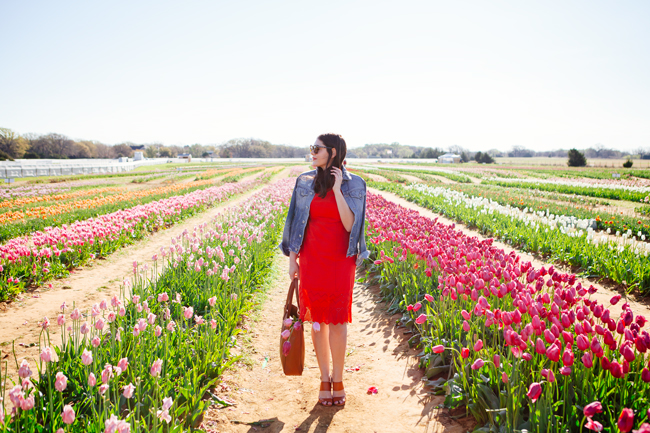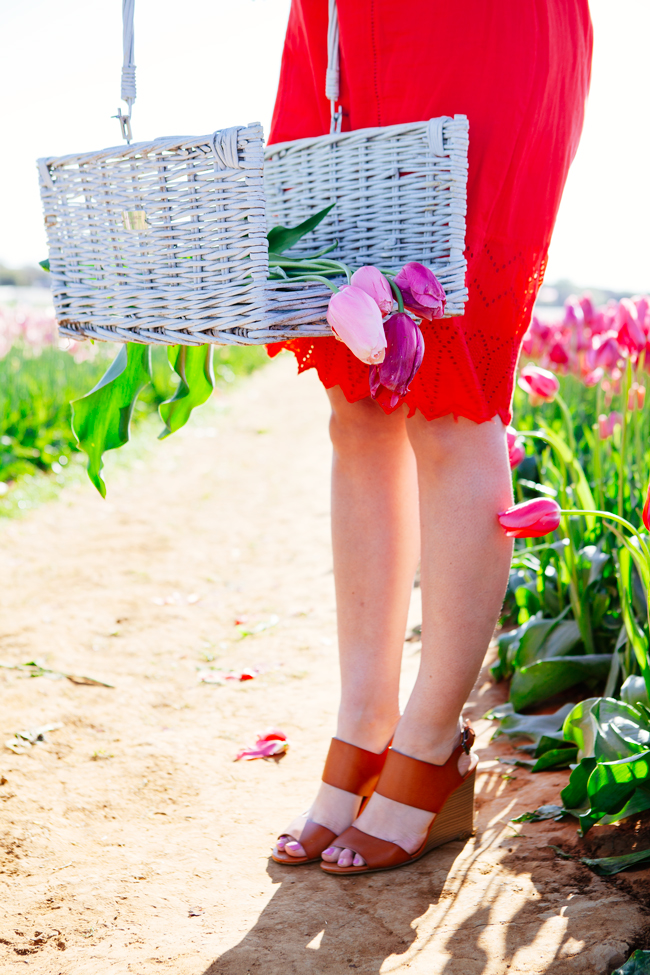 This past weekend I found a diamond in the rough, or rather a tulip farm in the middle of Texas. I don't even know how I figured out we had a tulip farm close by us but I was so excited to find this beautiful place so close to us. We spent a morning picking out blooms and just walking around enjoy the pretty day. I mean, how else would I celebrate the first day of my favorite season but with flowers of course.
Since it is now officially spring, I also like to think of this as officially tote season. Totes are of course year round, but for some reason in the spring I just gravitate towards them the most. I picked up this easy tote from Old Navy a few weeks ago because I loved the new tall shape of it. It's a nice mix from my other totes. And it's perfect for flower picking on the weekends, laptop carrying during the weeks.
I'm also celebrating the first day of spring with a new pair of wedges. You know my love for wedges has not waned. This pair is perfectly cognac and perfectly wedged. Only a true wedge lover will know what that means. 
Also! This lovely dress is sold out in red BUT it's still around in spring friendly white! Perfect for Easter, if I do say so myself and honestly a bit easier to wear than red sometimes. It fits true to size. 🙂
*This post is brought to you in collaboration with Old Navy. Thank you for supporting the brands that support this blog!