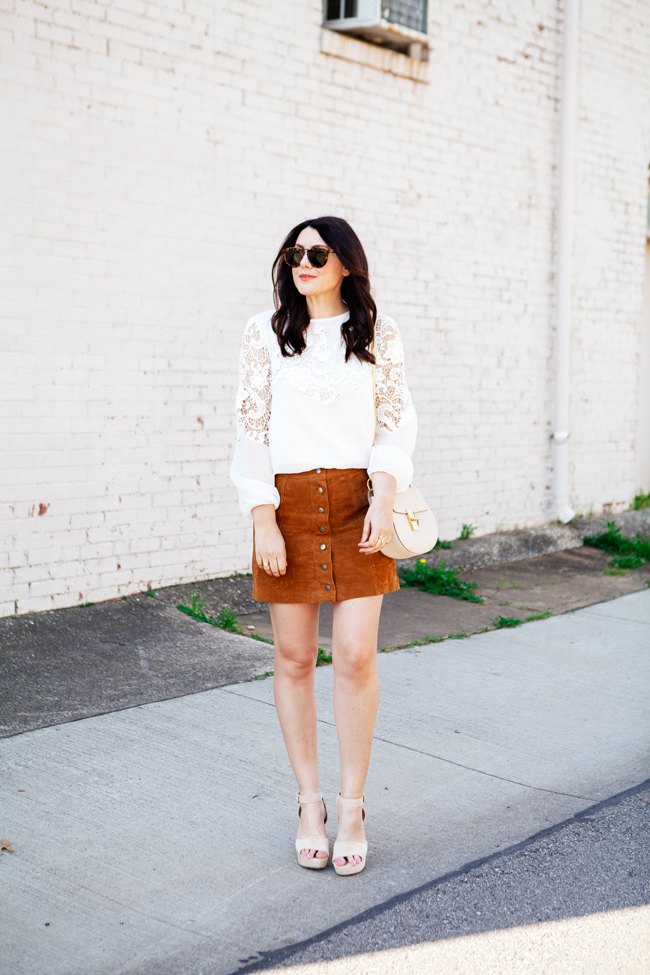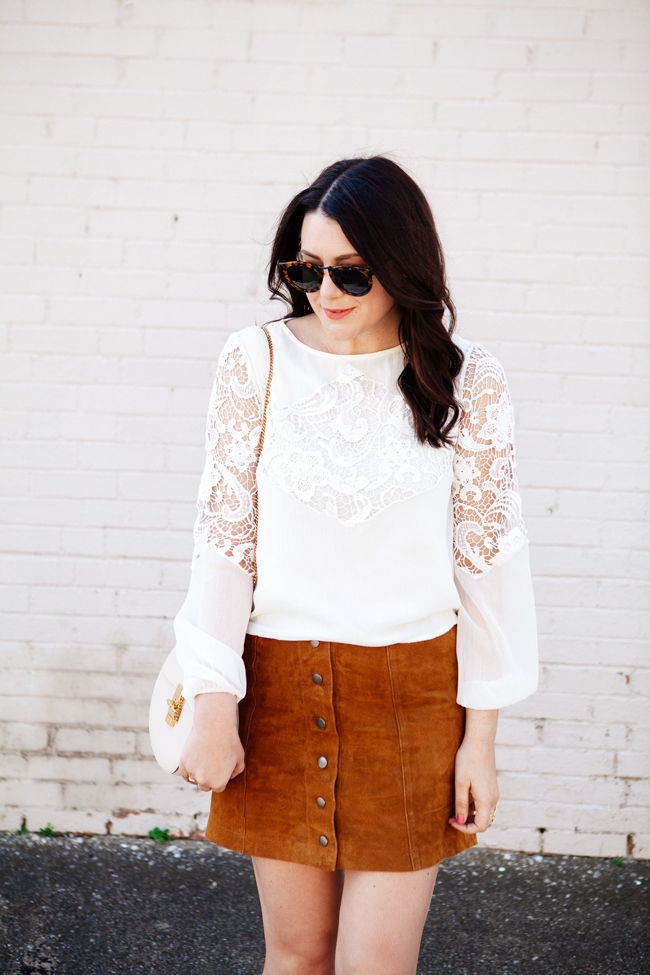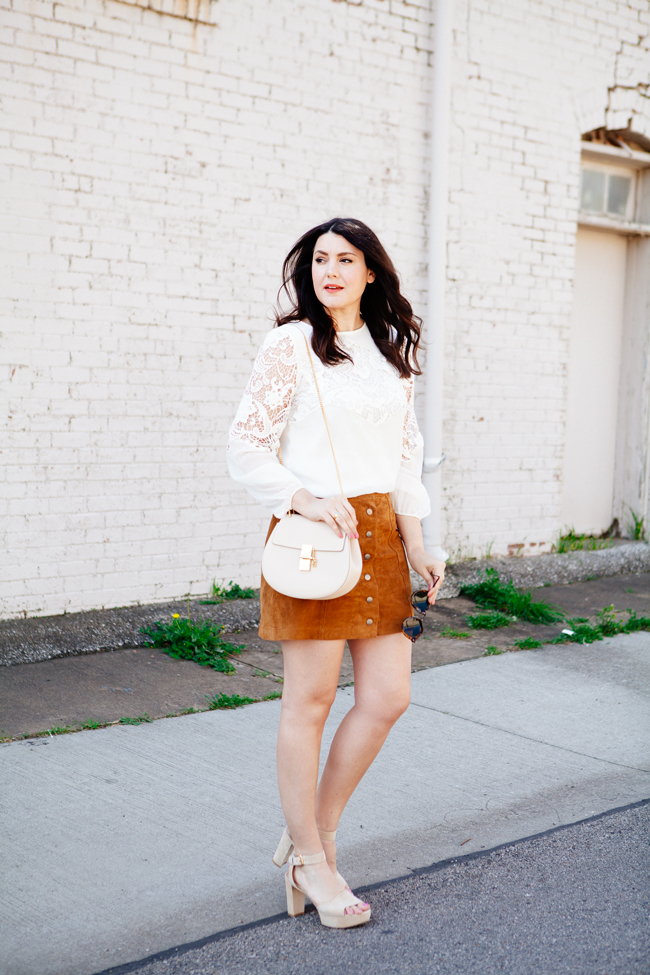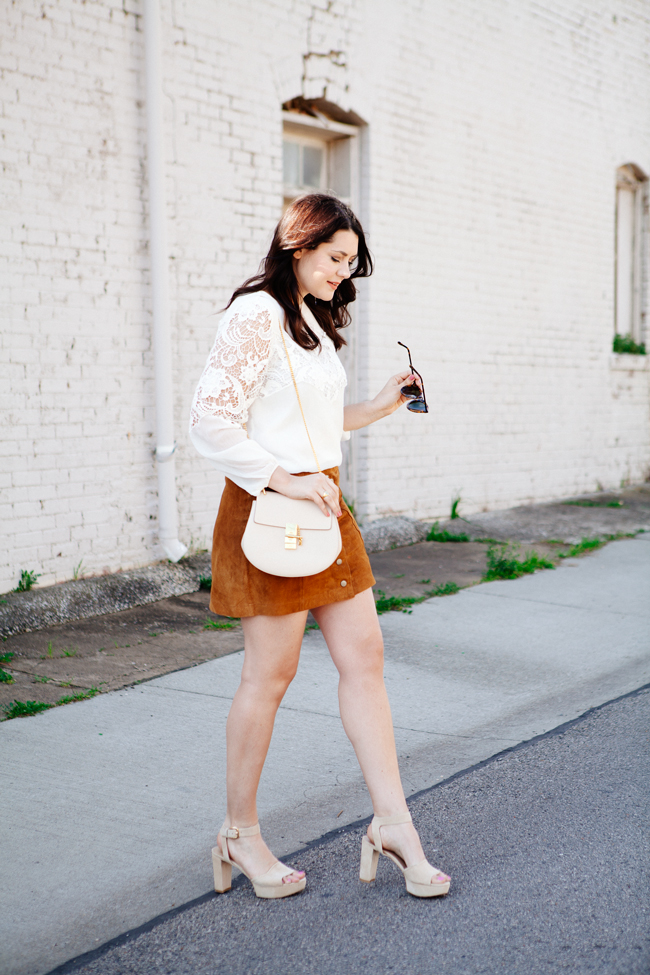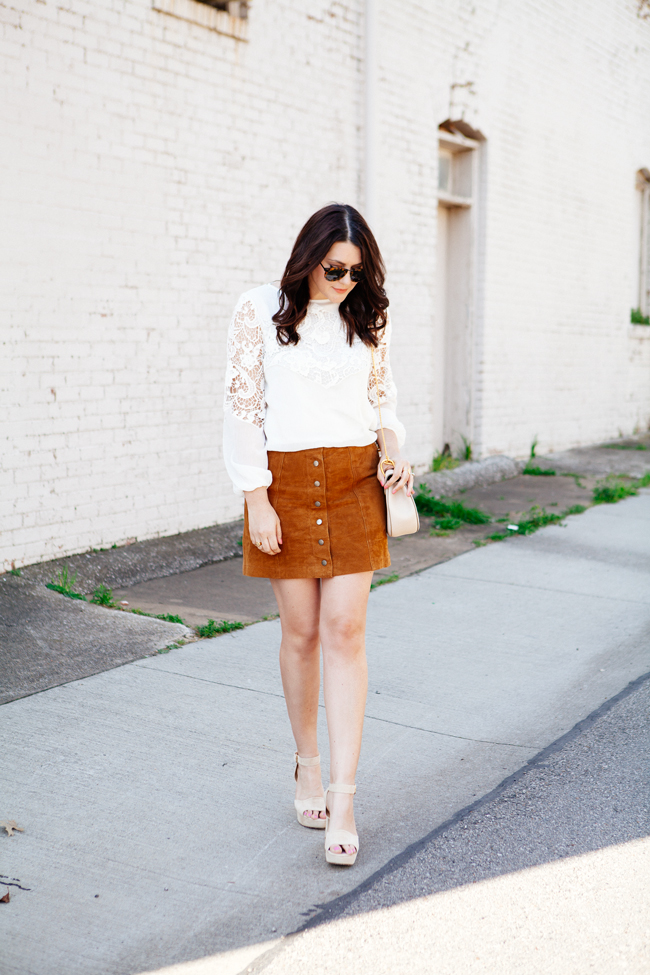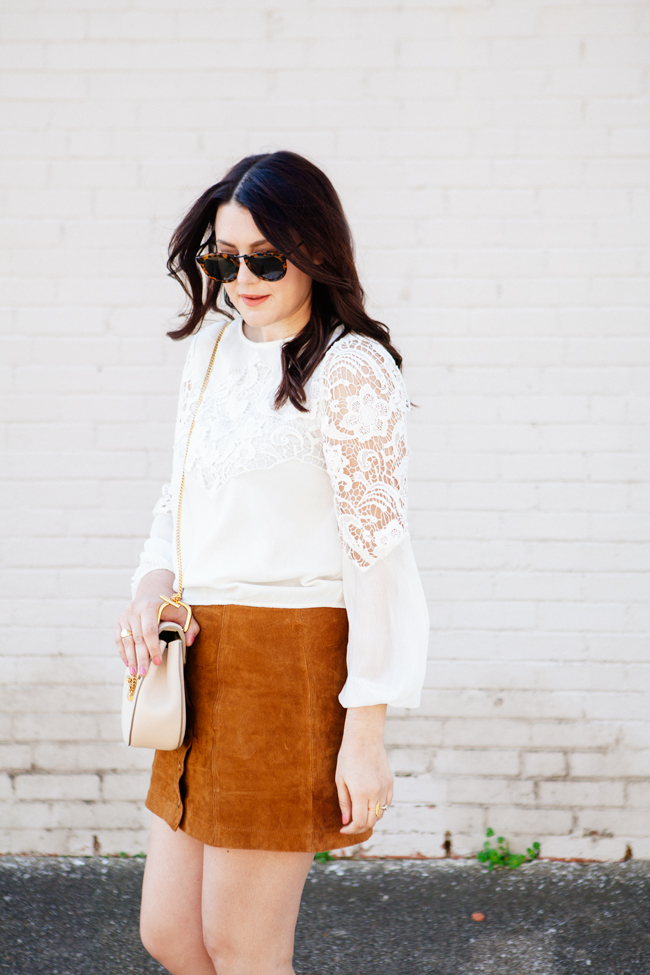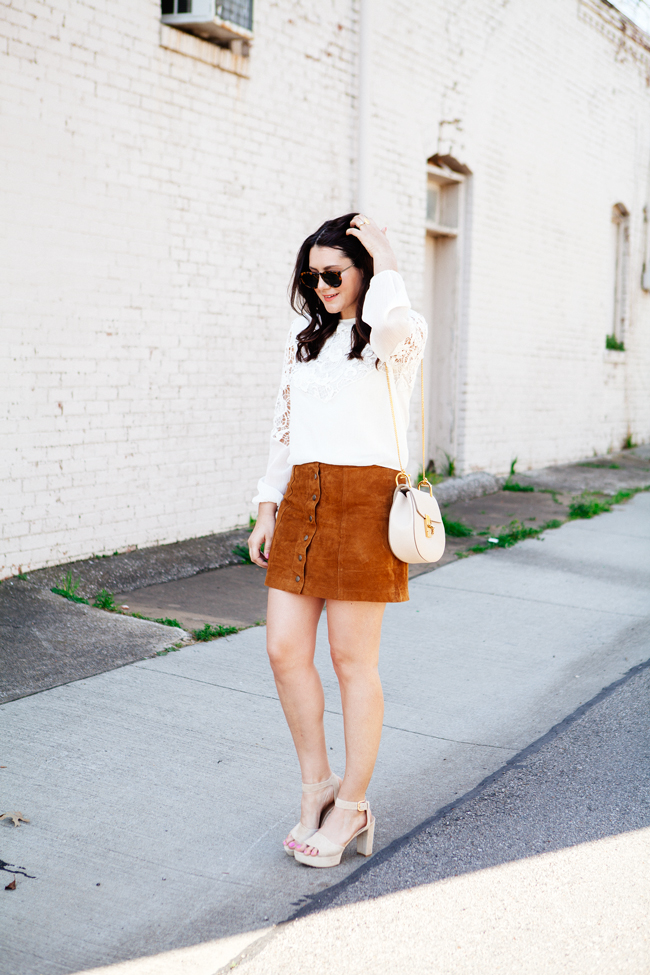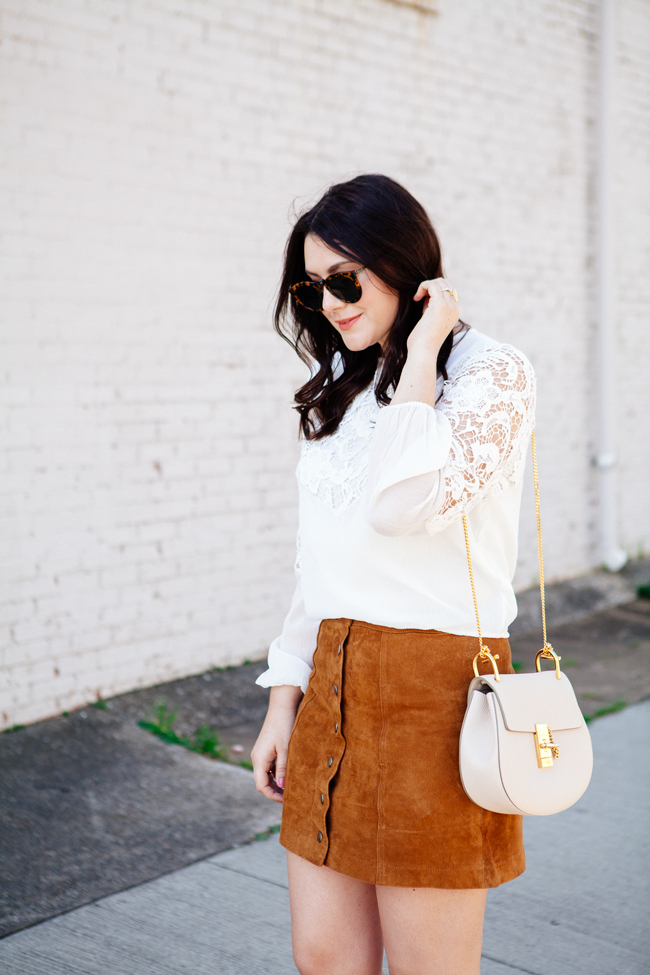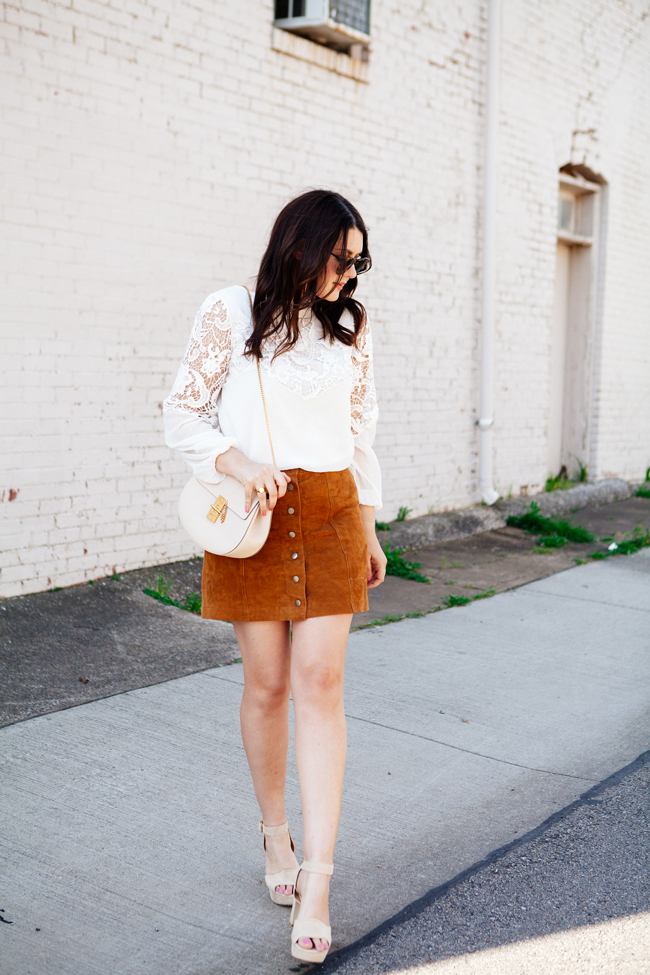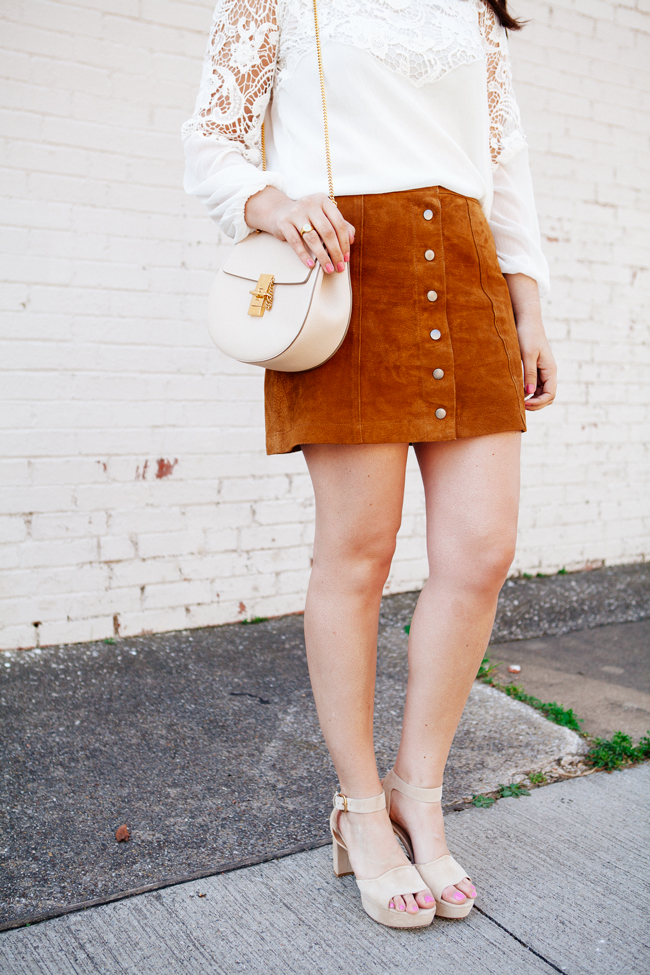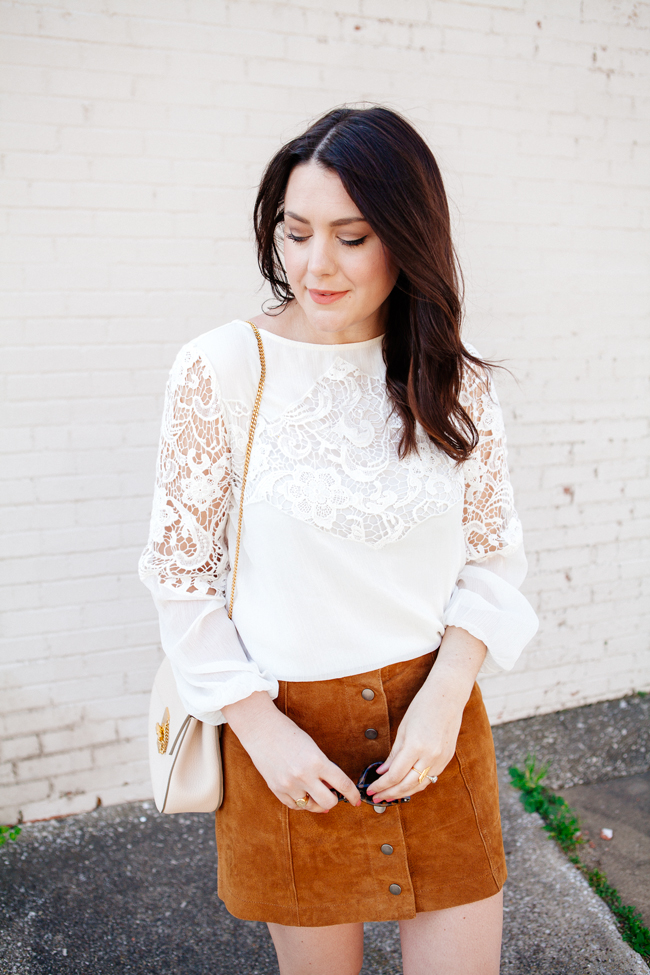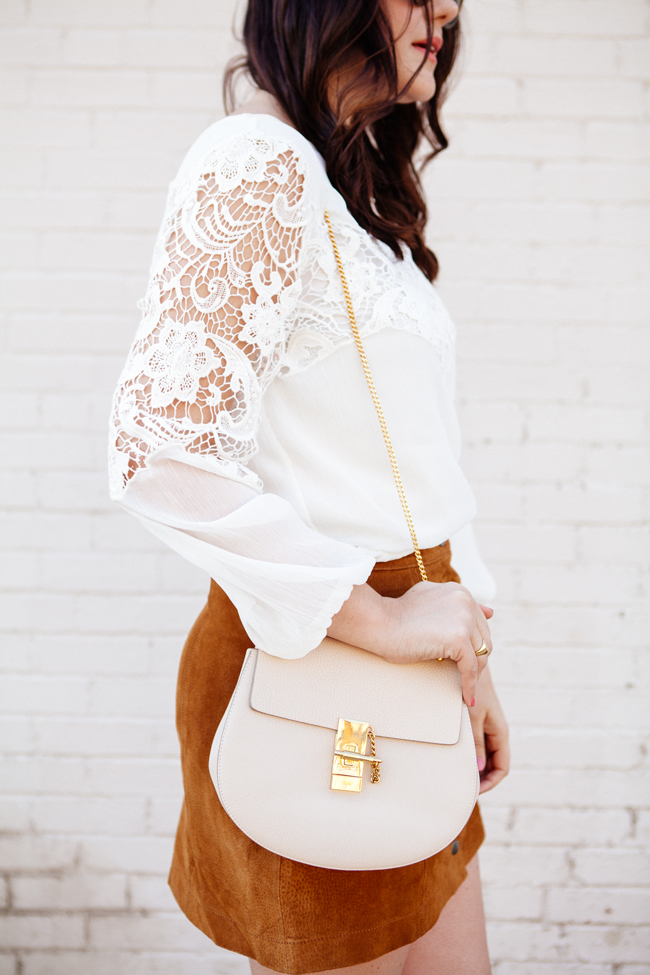 In a surprising turn of events, suede is in for spring. I saw this trend coming when we were seeing spring previews at market for the shop last fall, but I wasn't convinced how well this would work integrating it into spring. But now I am 100% into this for spring. I love how suede is easy to pair delicate pieces with; it's a new texture to toughen up what could easily be a too-sweet look. Plus any trend that has typically been a one season standby that makes it's way into year round wear is always a positive. (Okay maybe pause on the suede in summer. Sweat stains are a deal breaker with suede. Hard pass.)
Pieces that are leather or suede (or even well made faux leather or suede) are always nice to invest in when they can be worn for multiple seasons. Those are always the pieces I know are best to splurge on, if they have lasting value and year round wear. (Again "year round" for me because we throw all caution to the very hot wind with Texas summers, so we just ignore those hot months where you just want to wear nothing but society says you must.) This skirt is a steal at under $100 but if you are not about that leather life, I found it's faux suede twin under $50 here.
Also if you are going to be in Austin this weekend or if you are attending SXSW, I'll be speaking on a panel on Saturday! And if you aren't participating in SXSW, you can come see me on Sunday at the Sudo House (at Trinity Hall in Austin) from 2-5. Come grab drinks with me and have an afternoon chat! See you soon, Austin friends!